On Tom Brady's 40th Birthday, My Top 10 Favorite Tom Bradys Through the Years
So it is that one of the great milestones of our times has arrived at last. 40 years ago today, August 3rd, 1977, a rocket crashed to Earth near the small town of San Mateo. There it was found by Mr. and Mrs. Brady, a son-less couple who realized the infant boy was sent to them for a reason. So they named him "Tom," took him into their home and raised him as their own.
Over time, they came to understand the boy came with certain powers. Powers that no other child possessed. So they raised him according to their own moral code and taught him to use those powers only for good.
I could sit here and try to do justice to Tom Brady and all that he has done to protect the causes of truth, justice and The Patriot Way. But that would take a book. (Mental note: Write that book.) There are just too many moments. Too many wins, records, stories, quotes, comebacks and impossible plays to fit in a days worth of posts. Not to mention, he continues to write those stories himself, every time he sets foot on the field.
So instead I'll say what I've said before, because it just seems appropriate to the occasion. In the America where I grew up and still try to live in, Tom Brady was the kind of guy we were taught to admire. Someone who came from nothing. Had nothing handed to him. Was told he wasn't good enough. Sat behind other, lesser men in college. Overlooked on draft day. Buried at the bottom of a four quarterback depth chart as a rookie. But who never quit believing in himself and used all those slights from the doubters as motivational fuel to become the best ever.
Seriously, that is the kind of personal myth this country was built on. That is a ragtag militia of farmers and craftsmen defeating the greatest army in the world. That is Daniel Boone. Abe Lincoln. The Wright Brothers. Elvis. Rocky Balboa. Nobodies who pulled themselves up by the bootstraps to put their mark indelibly on the world.
And as a tribute, here is one openly Bradysexual man's countdown of his Top 10 Favorite Tom Bradys through the years:
10. (Tie) Michigan Brady and Montreal Expos Brady
I'm not a Michigan guy. And an actual Expos guy has never been born. So while I admire the two-sport athlete good enough to make it to a major program and drafted as an MLB catcher, I have no emotional attachment to these amateur Bradys.
9. "The Catch" Game Brady
The fact that a young Brady was there in person wearing a Joe Montana jersey to witness his hero complete one of the most celebrated plays in football history, then grow up to shatter all his records, is the stuff of stories becoming myth, myths becoming legend.
8. Water Slide Brady
The first meme of his Long Hair era, when he proved to us all he gives less than negative-100 damns what if everyone thinks he looks like a puss sometimes.

7. Crying Brady
The greatest meme of his Long Hair era. Its Photoshop value was so powerful, it took two more championships to finally put it to death.
6. Brokeback Brady
This was the first time Brady really began to harness the awesome might of his fashion model looks combined with his willingness to take ridiculous poses. This was the one Matt Light printed off and put on the backs of all the offensive linemen at practice.
5. Combine Brady
Where it all began. It feels like yesterday. And it feels like lifetimes ago.
4. First SI Cover Brady
I promise you that until SI posed Brady shirtless on the cover, I had no idea people found him attractive. I, like society, was in a much different place back then.
3. Goat Holder Brady
The photo that is also its own caption.
2. Dressed to the Nines Brady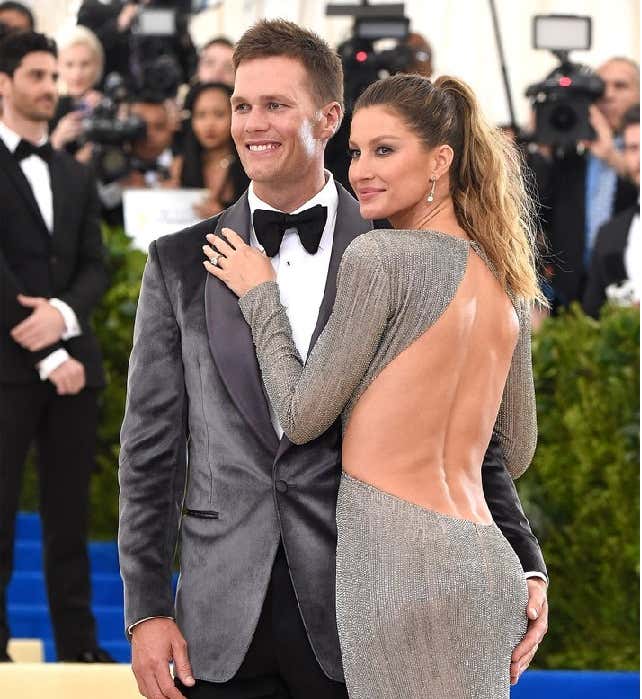 Many of the dressed up Bradys have broken the Internet. But even this late in his career, this one was his best work ever.
1. Infinity Gauntlet Brady
If Tom Brady was an action figure instead of just a metahuman of inconceivable power and ability, I'd collect all the above incarnations. But this is the one I'd take out of the toy box first.
As he put it to me on August 25th, 2014 when I was interviewing him on WEEI, "Happy Birthday, Tom. Happy Birthday."