Jeff Bezos Briefly Passed Bill Gates As The World's Richest Person Today
Forbes - Amazon CEO Jeff Bezos has overtaken Bill Gates and is now the richest person in the world, with a fortune topping $90 billion for the first time ever.
When markets opened on Thursday, Bezos had a net worth of $90.6 billion, putting him $500 million ahead of Microsoft founder Bill Gates. Amazon stock opened up 1.6% on Thursday, adding $1.4 billion to Bezos' net worth. That was enough to put him ahead of Gates, who was last surpassed on Forbes' real-time rankings for just two days nearly a year ago by Spanish retail giant Amancio Ortega.
Forbes started tracking billionaires around the globe in 1987. Bezos is now the seventh person to hold the title of the world's richest person and the third American to top the global ranks besides Gates and Berkshire Hathaway CEO Warren Buffett.
He first appeared on the Forbes 400 in 1998, a year after Amazon went public, with a $1.6 billion fortune. Bezos ranked third richest in the world on Forbes 2017 list of the World's Billionaires, published in March, with a fortune of $72.8 billion.
——
Head on a swivel, Gates! Bill Gates can pretend he's happy with his 90.1 billion dollars, but being punked by Jeff Bezos out of the top spot for world's richest person has to sting at least a little bit. These billionaires can talk all they want about how awesome 90 billion dollars is, but when a new kid on the block comes swooping in, swinging his 90.6 billion dollar dick in your face, it hurts. You know it hurts.
But Gates can rest easy for at least one more night, because after Amazon came out of the gates hot, the tech field took a swift downturn and Bezos ended up losing a shit ton of billions today
Painful. At noon Bezos was worth more than Gates, at dinner he might be worth less than Zuckerberg. Scary!
He'll bounce back, because you know, this headline exists on CNBC: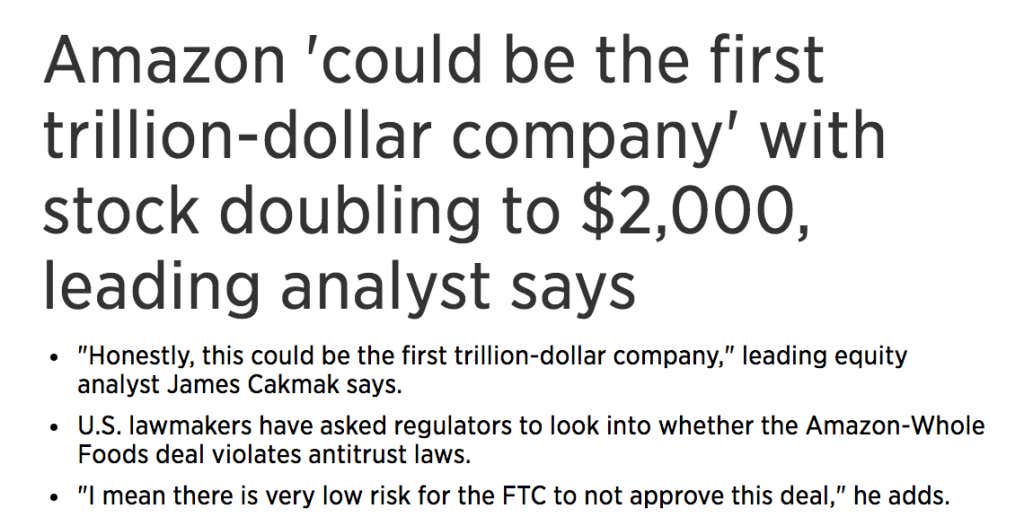 Just goes to show, never give up on your company. Get rich or die tryin'.