George Springer Wore A Mic During The All Star Game To Show His Stutter Is 'Not Going To Stop Him From Talking'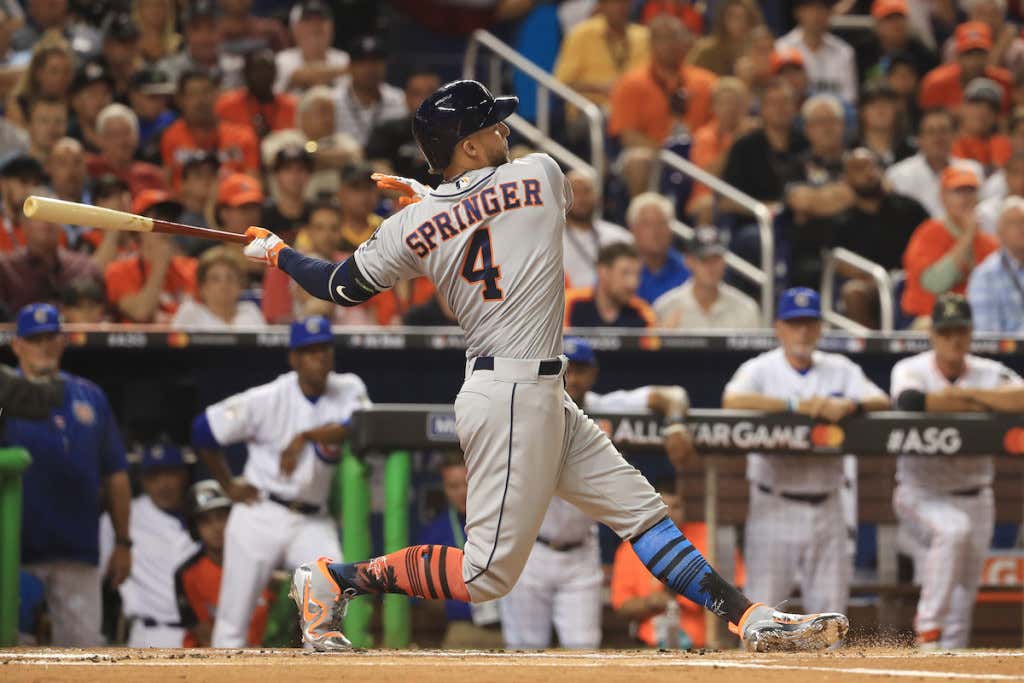 I didn't want to make that joke; I just knew that I had to. But huge props to George Springer of the Houston Astros for overcoming his stutter. And not only doing that privately, but going one step further and going on national TV during the All Star Game to do an interview with hundreds of thousands of people watching to convey the message that people with speech impediments shouldn't be held back by them.
I've seen Springer on MLB Network before, and I just assumed that he was really nervous or something, so it wasn't a terribly noticeable stutter. Apparently it used to be really bad and years of speech therapy corrected it. So, good on Springer for getting out there and inspiring others with speech impediments to overcome that obstacle in life. It also doesn't hurt that Springer is 6'3″, 200 pounds, hits leadoff bombs and could beat the living shit out of anyone who makes fun of him for stuttering.