Nothing Sums Up The Thrill Of Victory and The Agony Of Defeat More than My Gambling Life This Weekend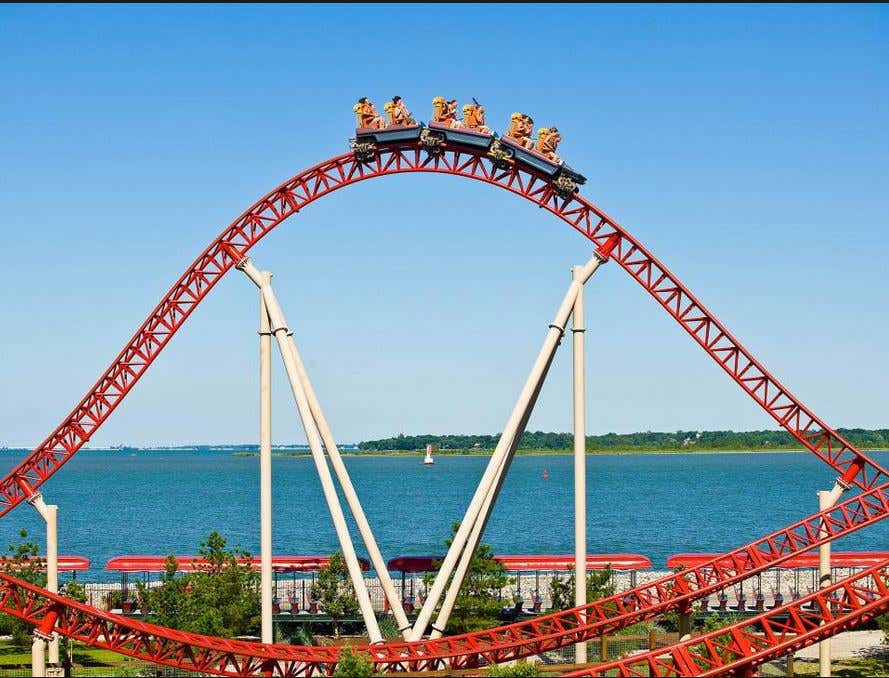 What a gambling weekend your boy had this weekend. The highs were high and the lows were even lower. It's everything that's great about gambling and everything that sucks about gambling all wrapped in a nice 24 hour window. It all started with the Belmont on Saturday. (Shoutout to everybody who listened to my pick and took Tapwrit. You're welcome) I went with my buddy Elio. We are teammates whenever we go to the track. We each bet 1000 bucks or so a race and split whatever we win. We make 100% our own picks and just live with the results. We were about even the entire day. Just battling back and forth. After the Belmont Stakes they have another race to let the traffic dissipate so everybody doesn't leave at once.  Naturally we stayed for the degenerate special and each bet it and didn't tell each other what we bet. That was literally the first time neither of us knew who we had during the race. Well as they were coming down the stretch Elio turned and whispered to me that I was gonna kiss him. It turned out he nailed a 16-1 shot to win and hit the exacta as well.  Just a monster hit. But here was the shocking part. I placed basically the same exact bet. I had 1,000 to win on the 16-1 shot and also hit the exacta. It's the first time in 20 years of horse gambling together that we had the same exact bet without telling each other. Just a surreal moment when we realized we won basically 50 grand. Unreal hit. By far the biggest hit of my life at the track.
So what do you do when you're hot? You push. And that's exactly what I did the next day in baseball. For 99% of the day it looked like I was on the fast track to retirement. I had the under in the Cubs 11.5. I had the under in the Dbacks vs. Brewers 8.5 and I had the Reds vs. the Dodgers +160. Here was the respective situations in these 3 games.
Cubs 6 – Rockies 4 Top of the 9th 2 outs 2 strikes, nobody on base and Wade Davis on the mound. Then this happened. The total was 11.5. I had the under.
2 strike single.
Catchers indifference. Runner moves to 2nd (sneaky worst play in baseball)
Single.
Final score Cubs 7 – Rockies 4
Loser
Reds 7 – Dodgers 3. Bottom of the 8th. Then this happened. I had Reds +160
HR.
Out.
Single
Bring in closer Raisel Iglesias who hadn't given up a run in a month.  Only better closer may be Wade Davis who blew my game 5 minutes earlier.
Walk
Walk
Walk
HR.
Loser.
Diamondbacks 1- Brewers 0 Bottom of the 7th. The total was 8.5 I had the under. Then this happened
5 runs in the bottom of the 7th
5 more runs in the bottom of the 8th capped off by a grand slam with 2 outs from Paul Goldschmidt.
Loser.
All this happened in the span of an hour pretty much. 3 sure fire winners that turned into 3 losers. If you don't gamble you don't understand what this does to a man. When you have a winner in the books it can't become a loser. It just can't. Nevermind THREE of them in the span of 90 minutes. We're lucky I'm still alive to talk about it. Needless to say I'm retired again. I got to go back to Club Dave. That was at least an honest way to earn a living. This gambling shit. It'll kill ya.
PS – Who we like in the Cavs game tonight?