REMINDER: Tickets For The 4th Annual Barstool Shore Classic At Avalon Golf Club Go On Sale At 1PM Tomorrow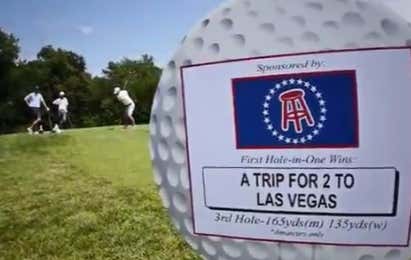 First and foremost, please remember the charity this event is once again helping out: Brave Hearts For Strong Minds. It's a GREAT organization run by Stoolies that assists kids who have lost a parent in regards to being able to afford their further education. The children and families are Philly area and this is one of those things where you can actually see the difference you make instead of just writing a blank check to some big charity. Be sure to support this cause and charity whether you plan on golfing or not.
Link To The Brave Hearts For Strong Minds Website
Now onto the degenerate day that is the 2017 Barstool Golf Classic at Avalon Golf Club. Here are the main details of the day:

Saturday, August 5th at the beautiful Avalon Golf Club on the South Jersey Shore (1.5 hours from Philly, 2+ away from NYC) – Rain Date set for Saturday, September 9th. If we get washed out twice then just shoot me.
2pm Tee Time, Scramble play/Best Ball with foursomes (obviously you can sign up alone, two's or threes)
$185/person – includes food, raffles, prizes, and unlimited drink (booze w/ Cart Gals), throughout the round.
Tickets will go on sale at Wednesday at 1PM – SHARP. At that time I will blog a registration blog that will have all the details on how to sign up for the tournament, so check the site then. It will be first come first serve. YOU WILL NOT BE REGISTERED UNTIL YOU FORK OVER THE $$$.
So, yeah, the price increased a smidgen. But no biggie. The last two years we had great sponsors for prizes that included $1,500 worth of gift certificates to golf stores, a weekend trips to play in Cali/Myrtle Beach, straight cash homie, Barstool happy crap, as well as many other gift cards and tidbits from other local spots. We're still hashing out all the specifics for the rewards/raffle prizes, but expect them to be on par or better than before.
Just a head's up, we're again capping the number of golfers. Right now it's at 120. In 2014, with little advertising and short notice, we were booked within a few days. 2015 we filled in hours. Last year it took a legit 20 minutes. If you really want to play then get your shit together QUICK. We're giving you basically hours notice. Also, if you don't want to play and just hang out, eat and booze, you're more than welcome, too. Just ask.
That's all she wrote for now. Any questions/comments/suggestions/hate at all feel free to fire away. Stay tuned for Wednesday at 1pm, and I'll see you on the links.