Mighty Mouse Says Ronda Rousey Needs To "Grow The Fuck Up"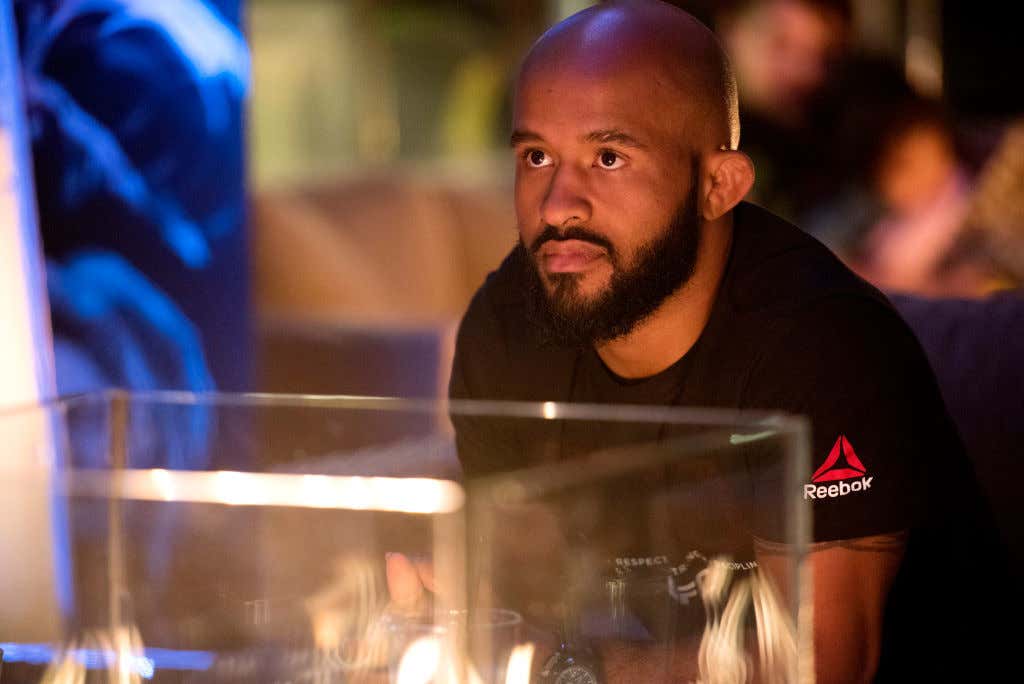 In a recent interview with Sports Illustrated, Demetrious "Mighty Mouse" Johnson was asked about the importance of winning and losing fights:
Yeah, absolutely. You know, people say, I visualize myself at this point. I visualize myself losing most of the time just because I've seen so many champions lose, and they don't know how to take it. Their whole world is upside down Oh, my God, what am I going to do?
You look at Ronda Rousey. You got your ass beat, grow the fuck up. It happens. It's mixed martial arts. I don't want to be like that. If I lose, I'll be like, I lost.
Preach! DJ's on a shit talking world tour right now, and scorched earth policy has been initiated, full speed ahead. I think he realizes the UFC has no intention of making their #1 pound for pound best fighter in the world a star, so he has to do it himself. If he talks a bunch of shit, he'll make a few headlines (like he did here), and reel in as many new fans as possible. Once they watch him fight, the odds are good that they'll stick around. He's an incredibly skilled, exciting, tactical fighter. Some will make the argument that because his competition isn't anywhere near his level, he's not exciting to watch, but I completely disagree. I'm not a huge basketball fan, but watching Steph Curry make it rain with threes last year was enthralling. No matter the sport, when someone is as dominant as Steph or Demetrious, I can't look away. It's the same deal with Joanna Jedrzejczyk.
While I love this no fucks given Mighty Mouse, I will say he can't fly too close to the sun with the shit talk on the UFC itself. He needs to stick to fighters like he's doing now, because there's not a ton of leverage he has currently to criticize the company. Dana White could decide tomorrow that the 125lb Division is a waste of time and scrap it, making everyone bump up to Bantamweight. He won't, but he can, and he couldn't have appreciated this kind of talk about his golden child Ronda.
(It's also worth mentioning that Ronda Rousey had an extremely tough upbringing, and has been very open about her mental health being shaky, so it's not a cut and dry "grow the fuck up", but I don't think DJ's statement was malicious in tone, so I'm gonna let it slide.)