Thoughts On Nick Mangold's Time With New York Jets
The New York Jets decision to release Nick Mangold was not surprising and it was actually the right thing to do for a rebuilding team. From a football perspective, hopefully Wesley Johnson takes over and can be 80% of Mangold at 15% of the price, while being 7 years younger. You cannot be sentimental with decisions, particularly when you have not made the playoffs in 6 years. Regardless, Mangold will be a Hall of Fame player and in the Jets Ring of Honor sooner rather than later. The Jets lost one of their rare players who delivered on and off the the field. A first rounder who lives up to their draft hype isn't common in green and white…
Mangold walked into the starting lineup as a rookie in 2006 and never missed a beat the past decade as the leader of the Jets offensive line, a unit that was the backbone of their 2009 and 2010 playoff runs. He started 164 regular season games for the team, along with 7 more in the playoffs, racked up 3 All-Pro appearances and 7 Pro Bowls. This poor guy dealt with 9 different starting quarterbacks and 4 different offensive coordinators over 11 seasons but was never anything but a good soldier. Despite the Jets being bad more than they were good, he didn't let the offense take any shit on the field. Here is a nice example of him body slamming an idiotic Steelers safety trying to be a hero during a kneel down.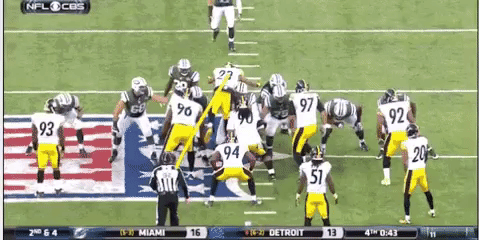 He was also one of the few high profile Jets over the past decade with a sense of humor, who never had any issues off the field. You cannot find one person around the organization who spent any time with Mangold that has a single bad word to say about him. Every teammate, every employee had nothing but praise and laughs if he ever came up in conversation, spanning from the Mangini, to Rex to Bowles years.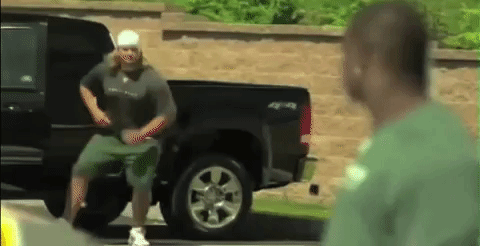 Mangold was always active with charity work in the NY/NJ area and was in touch with what was going on around the city. He embraced being one of the public faces of the team. I got to interview him a few times (once here) and he was always easy to work with despite me being shitty at interviews and not from a "mainstream" publication. Whenever he ran into fans out around the area, he wasn't an asshole and was somebody who was game to take a picture and BS with you for a few minutes.
So, we'll miss you Mangold and of course we'll miss the beard that had you dressed as an Ewok on the cover of the Daily News and made you look like somebody from the other side of the wall in Game of Thrones. #74 should be retired for all Jets as of today…