Stan Gets His Man. Blackhawks Trade for Detroit Winger, Tomas Jurco
When this trade was announced yesterday I got a jolt of excitement. Because I can be a simpleton at times, Tomas Jurco is a name that sticks in my head as a good player basically because he flashed in the World Juniors in like 2011. I know its not the best indicator of NHL success necessarily, but I can't turn my brain off. There's a list in my head of guys who really stood out in that tournament over the years ranging from Al Montoya to Nail Yakupov that I was convinced would be big time NHL players in the right situation.
I was extremely excited. Then I quickly looked up Jurco's career numbers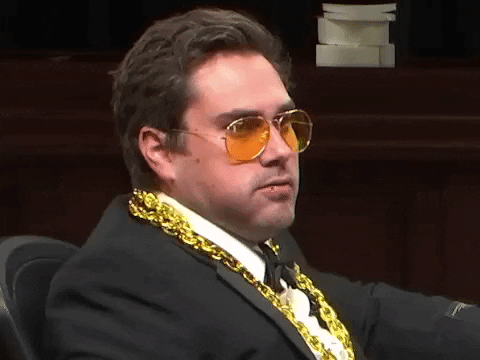 39 points in 159 NHL games. Not exactly the type of production you'd expect from a guy with his talent. The knock on Jurco has always been that 1) he doesn't use his size effectively. He's 6'2 and 190lbs, but he doesn't go to hard areas in front and doesn't play physically. 2) Jurco doesn't play great in his own end or through the neutral zone.
The other confusing part about Jurco is that when he does find the back of the net, he goes viral. He's a youtube star. An AND1 Mixtape guy. He's basically Rafer "Skip To My Lou" Alston out there.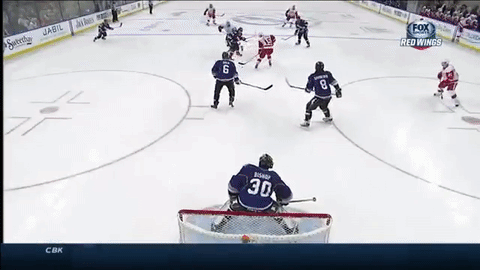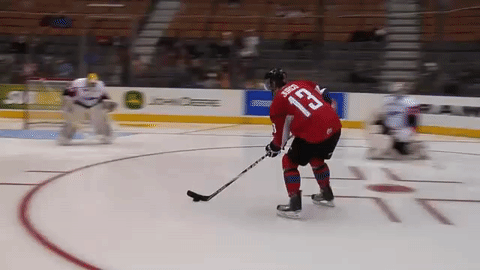 The natural comparison for Jurco is our very own Richard Panik. Stan Bowman even said as much in his conference call with the media yesterday.
"I think that's a fair comment, I mean, you don't really want to compare players because they're not exactly the same, but there's some similarities there. They have a similar skill set. Tomas comes to us with a good offensive imagination, a very creative player. He's got good skills and good speed. It's not just from Richard Panik, but we've seen it with other players before and even players in our system, sometimes they just don't work out for whatever reason and they need different opportunity. I had a chance to talk to Tomas briefly and he's very excited about getting to Chicago and helping the team win."–Stan Bowman
I had a friend of the program who played with Panik in the AHL and described him last year as a guy who "played every game like it was a skills competition". Obvioulsy that doesn't work in the NHL. Well that is NOT the type of guy that we've seen in Chicago. Panik got steadily better last year and by the time the playoffs rolled around he was an effective player for the Hawks. This year Panik already has a career high in goals and points. Most importantly, he changed the way he plays the game. Panik now plays a direct game. He goes to the front of the net. He uses his body when appropriate(team leader in hits), and has now found great chemistry playing with Nick Schmaltz and Jonathan Toews because he's fast, smart, skilled, and protects the puck well when he has it on his stick. Jurco could be that guy…if he wants to. He will need to make many of the same changes we've seen Panik make. Ability has never been the question for Jurco. If he can redefine who he is as a player, then he is in the perfect landing spot to put his skill on display. The other common theme between Panik and Jurco is Mike Babcock. Babcock reportedly hated both of them.
Jurco is an RFA next summer…as is Richard Panik. With the year that Panik is having it's conceivable that he too will be a Blackhawks cap casualty. So, while I think it's possible that Jurco could have an impact this year down the stretch, I also think this move was made with an eye towards 2017-18 as well. If the Blackhawks do indeed lose Panik, then perhaps they could mold Jurco into being his replacement at a much lower cost because he simply won't have the level of production to warrant a large contract.
Hinostroza was sent down to Rockford to make room for Jurco. The other rookies(Schmaltz, Kero, and Hartman) have separated themselves from Hinostroza and he was the odd man out. Having said that, come playoff time Coach Q is going to go with the guys he trusts. I would expect Hinostroza to be back and play in the playoffs simply because the staff knows the type of effort, speed, and consistency he is going to bring. More than anything this trade gives the Blackhawks more depth up front. Bowman has said repeatedly that he likes his young guys and wasn't going to add a major piece and so far he has stayed true to his word. Obviously Schmaltz and Panik skating circles around teams the last 10 games has certainly helped make his case, but the Hawks gave Coach Q options and insurance for the playoffs. With Jurco the Blackhawks now have 14 guys that you'd be comfortable playing in the playoffs up front…plus Desjardins, Tootoo, and maybe even Motte.
This depth move up front also left the Blackhawks with about $3.1mm available in deadline space to add a defenseman. Bowman has said the team has never been deeper on defense 1-8. I think that's true, BUT I still don't like a scenario where at least Kempny or Roszival will be in the lineup, or possibly both if someone gets injured. There's the old cliche that you can never have too many defenseman so I'd expect Stan to kick the tires on a few guys.
Defensemen that I'd be interested in as depth rentals:
Johnny Oduya, Dallas, $3.75mm
Fedur Tyutin, Colorado, $2mm
Kyle Quincey, New Jersey, $1.25mm
The Blackhawks have been getting better every day and are loading up for the playoffs. This team is ABSOLUTELY capable of making another deep run for a Stanley Cup with what is on the roster now, and they still have the best GM in the game with money burning a hole in his pocket. Dynasty Reign.
PS: Tomas Jurco will wear #13 so shoutout to Alexei Zhamnov.
Zhamnov was traded to Philly back in 2004 for Colin Fraser, Jim Vandemeer and a 2nd round pick. That 2nd round pick ended up being Bryan Bickell. The Blackhawks also traded Vandemeer back to Philly in 2007 for Ben Eager. Basically my point is…thanks Alexei