The Hammer Of Godzingis Drops On Jon Leuer
Somebody call the police, because there's been a murder at 33rd and 7th. Sure I have no clue who the fuck Jon Leuer is, but we can just call him John Doe for now on. A dunk that Knicksland needed badly after Max Hooper's release today. And the fact that the same guy that did that dunk can shoot this shot on the next possession while standing 7'3″ is WILD.
Mama there goes that man.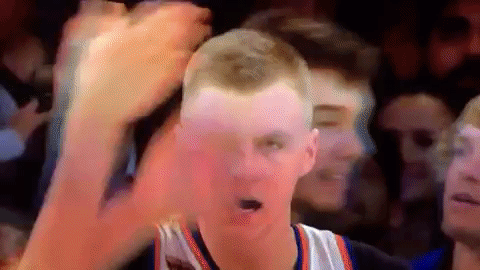 25 points at the half. Tommy Likey. Adidas stock is about to go through the roof. Buy! Buy! Buy!
P.S. I literally turned on the TV as soon as I got back from my commute and the first thing I saw was Porzingis on the ground and I almost died. Luckily I DVR every Knicks game and rewound to see what really happened. An absolute roller coaster for your boy at the end of tonight's commute.