Ken Bone's Having A Rough Day But He Got At Least One Dude Laid On Tinder
Ken Bone has had a real roller coaster of a week. One second you're a viral star and the subject of the hottest t-shirt of all the land, then you're whoring yourself out to Uber and getting your Reddit history dug up and people find your incidental shtick much less adorable. But at least Ken Bone will have getting this one dude laid to his legacy. The shirts, the fame, those are all fleeting. But this dude dropping a load thanks to Ken Bone, he'll never forget it. A good wingman knows no value and Ken Bone did it with his raw sexual magnetism (even though this possible idiot girl didn't even know he was after being on our country's biggest media platform). Ken Bone, your star shined too brightly this week.
And just like that we're knee deep in another week of Barstool's Tinder roundup. Next week's my birthday so to fight off the impending emotional conflict of carrying my self-destructive fuckboy tendencies into another year of my 30s, we're gonna go big on this week's blog. Make sure to follow me on Twitter and DM me your best screenshots and let's get with the dating app magic.
Wouldn't mind letting my borders get taken over by her snappily dressed forces (via AB)
When the titties so big you're willing to ignore she doesn't seem to have a neck (via GO)
(via GJ)
We must have very different definitions of the word vanity (via KR)
Really ratcheted up to casual endorsements of slavery fast there (via CG)
Her experience with large animals must have come in handy here (via CJ)
If there are such things as closet cougar fatty lovers I'm sorry guys and I would hug you if I could. It gets better (via BH)
Oh child, I am so sorry (via KM)
(via C)
Must be great for Justin Bieber to give up a life of slaying 10 out of 10 chicks for this (via JD)
She's cute for a girl who looks like the boy duck from Darkwing Duck
(via LWL)
I hope some mystery groom is okay with living the incidental cuck life (via MA)
I mean you could but that would be just a bit psychotic and wasteful (via Cy)
They don't make pussies like those any more I'll tell you what (via MW)
MILFfffffffff (via MS)
Why tell us things the choker already did? (via TM)
Not sure if a joke or just Tennessee (via B)
This week's reminder you'd have to play Where's Walda to figure out which one is the trans one (via JB)
I really think she got this backwards (via CB)
And onto the hot and NSFWish ones…
(via R)
#TheSpagsPromise means every set of see through nips on all the apps, less so every pocket pussy (via S)
That doesn't sound like any Robert Gronkowski I know (via JH)
(via KF)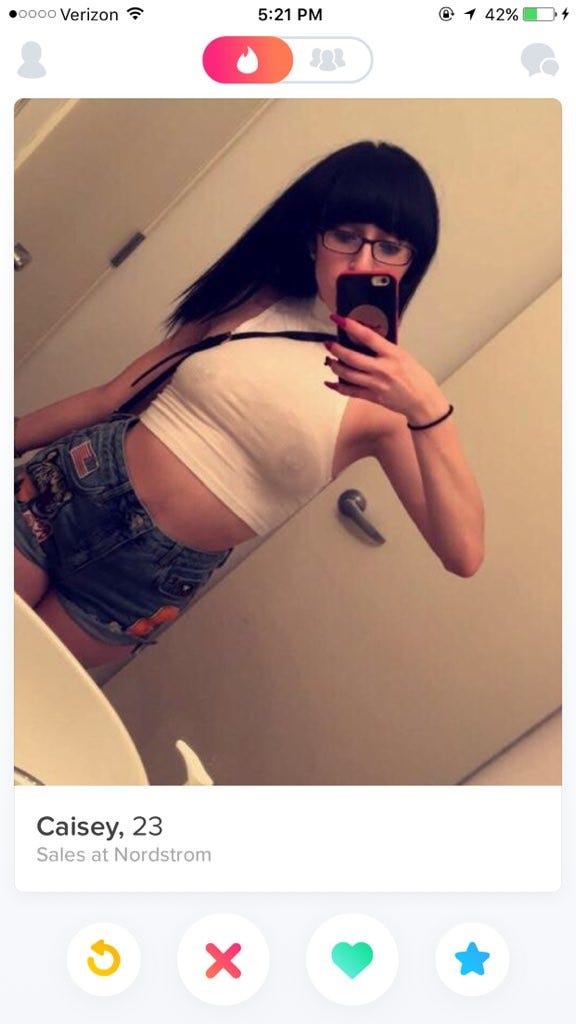 It's not easy posting all of these #SpagsPromises (via BK)
The best PR Penn State has had in years (via SK)
A disembodied set of B cups shouldn't get to make such demands (via DJ)
A black and white #SpagsPromise makes it classy duh (via LC)
A very perplexing pirate looking #SpagsPromise but a #SpagsPromise all the same (via BW)
Quality wing womaning with this girl offering some cheeks to get her extra Tinder attention (via JW)
23-year-old far away MILF butt shots are like one of those Tony Hawk trick modifiers (via MF)
A solid reference but really not a flatting view at all from the lady's side (via HP)
(via MPW)
Cake like Buddy Valastro (via CMD)
She must be eating her steak and milk (via Cri)
Honestly I don't think I want my wife lying around with pizza on her tits but to each their own (via BH)
Dat ass gave my dick wings (via KW)
They should send more women to develop at Blackstone (via CB)
On a scale of 1 to 10 she's a Pittsburgh 738 (via BB)
Wow you're suuuuuch a free spirit (via MH)
And there you have it, another week in the books. Thanks to the folks who sent things in, follow me and send in your screenshots, pray for my crippling mortality, and happy swiping!