Paul Finebaum Finally Weighs In On Race Relations In America: "Black People Are Not Oppressed"
…
Close your eyes, picture the spokesperson for the Black experience in America, open them. Is this the face you saw?
Finebaum joined ESPN later on to discuss it a little more:
Usually people protest when they've been oppressed, when they have a legitimate stake in the action. I don't know where Colin is coming from. What's his beef with society, other than he's upset with how, in his mind, people are being oppressed in this country?
Annnd now it's Finebaum's turn to be the most hated person on the internet planet for the week. Just sit back and enjoy the ride Paul.
Live look at every single sports blog when somebody doesn't suck Colin Kaepernick's dick: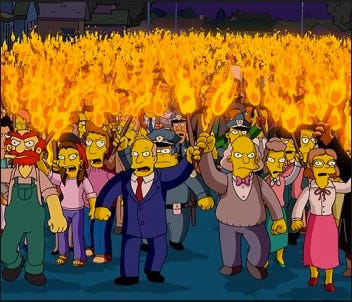 …