Let's All Take A Look At The Subban For Weber Trade
By now everyone knows about the absolute BLOCKBUSTER trade that went down yesterday. Montreal traded PK Subban straight up for Shea Weber. The internet rushed in and declared Nashville the winner of this trade and people are talking about Montreal's next GM. I, like every other hockey fan on Earth, LOVE PK Subban. In terms of pure entertainment value he's in an elite class with guys like Patrick Kane, Alex Ovechkin, Johnny Gaudreau, and Erik Karlsson. A guy that makes you go "wow" multiple times per game. Every time Subban drifts into that one-timer position on the powerplay he makes you hold your breath. With all of that being said, this trade for Montreal…
I said I liked this trade for Montreal on Twitter yesterday and people immediately brought up Corsi and Weber's contract. More on Weber's deal in a minute, but first I want to address Corsi, Fenwick, Wowy, and all of these other shot-based analytics again.
We, as hockey fans, need to stop citing Corsi and Fenwick as these iron-clad amazing stats. They're flawed. You can't use shots as a proxy for possession. Shots only correlate to possession at about a 35% rate. In academics, you need a minimum 95% correlation to use something as a proxy. You need to have the puck to shoot, you don't need to shoot to have the puck. Basically, if you're using Corsi/Fenwick/etc you're the guy  yelling "SHOOT, SHOOT, SHOOT" in the stands. You're just doing it on a macro level. There's too many variables and not all shots are created equal. I'm not against analytics. I'm not an old school guy. If anything I'm a new-new school guy. I waiting for stats that don't even exist yet. I want great data, analytics, and tracking for hockey. Shot-based analytics aren't the answer and I refuse to accept them as such just because the public doesn't have access to the better statistics that teams use.
Now, on to the trade itself
Culture Change
Montreal has a disasterous season last year and obviously a lot of that was tied to injuries. But anyone who watched Montreal last year could see that they had checked out.
So what did the Canadiens do: They swapped Lars Eller and PK Subban for Andrew Shaw and Shea Weber. Weber and Shaw are two guys that are difficult and taxing to play against. Now, again, I LOVE Subban. I don't think he was the problem, but maybe he wasn't part of the solution either. I always thought it was odd that his name was constantly coming up in trade rumors. For whatever reason, the Montreal brass never fully wrapped their arms around PK. Subban had been linked to Edmonton and Colorado and getting Duchene or Hall didn't seem like enough for me. Weber, on the other hand, feels right. He's a guy everyone respects, he plays hard, and he plays the right way. He's great in his own end and can run your power play as well. He's not as dynamic as Subban, but I think in terms of overall effectiveness he and Subban are very even. If had to take one guy to go into a playoff series with it would be Weber. It's clear that Montreal wanted their team to have a different personality, and now they have it. Again, I don't think that's necesarily an indictment on PK. He seems like a great dude. Weber just brings a different attitude. Again, I don't have a problem with PK's personality, but I can understand the thinking behind wanting to change the culture in the room after what went down last season.
Montreal's Championship Window
Carey Price is 28, Max Paccioretty is 27. At this time, those two guys are their most important players and you could make an argument that Price is the most important player in the league. Last time I checked athletes don't get better after the age of 33. So Montreal's window(which is obviously really tied to Price and not as much with Pac) with this group is about 5 years. Yes, they have some nice younger pieces like Galchenyuk, Gallagher, and Shaw, but the Habs will go as Price goes. So if you can get a defenseman that is essentially even overall with Subban for less money then you do it. After 4 years, Subban will need a new contract. That new deal will probably be worth north of 10M. Yes, Shea Weber will be on the books for 10 more years and that is troublesome. But if you don't win it all in this next 4-5 years then you're probably blowing up the team anyways and who cares if you're paying an aging Dman in a transitional rebuild period?
Now, I don't think Montreal is all that close to being a Stanley Cup team at the moment. They still need an elite two-way center. It's not a coincidence that Toews, Crosby, Kopitar, and Bergeron have won all of the Cups in this era. Now, those guys are hard to find, but now at least Montreal has saved a little cash in case they want to pursue a big time RFA in the next 2-3 years. With Plekanec, Emelin, and Markov coming off the books in the next 24 months, and not having to pay or worry about re-signing PK Subban, the Habs have positioned themselves to have nice flexibility to maximize the Carey Price era.
What If Shea Weber Retires In 6 or 7 Years
If Weber retires prior to the end of his contract, well then quite simply, Nashville is FUCKED. Nashville's GM David Poile might already be nervous about that possibility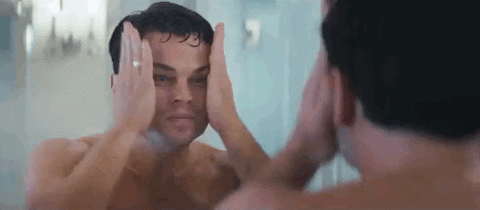 Now, the people over at that site that hates me for literally no reason, Stanley Cup Of Chowder, did a fantastic job of breaking how Salary Cap Recapture Penalties would work on this trade.
For the record, I think this is a stupid rule. I think if a team makes a trade for one of these long-ass, front loaded contracts that were designed to circumvent the Salary Cap then they should assume all of the risk that goes along with that contract. It's more probable than not that Weber won't retire prior to his deal being up, but that's a possiblility that's out there and if it happens then Nashville goes straight to hell.
So Who Really "Won" The Trade?
Ummm I don't know. I'm not a fortune teller. I just don't like it's a slam dunk that the Preds won the deal or even got the better player. Montreal changed their makeup in a matter of days with two trades. It's obviously something they felt they needed to do after the team collectively quit around January of last year. They also gained some flexibility in the immediate future. The Preds got one of the most exciting players in the league who will help them score goals, win games, and sell tickets in Nashville. Again, I love Subban. Can't stress that enough. Great player and seems like a genuinely good person. Weber, in my opinion, is the type of defenseman you would get if you designed in a lab or created him in a video game. Is he as good as he was at age 26? No probably not. Is he still an elite two way Dman? Absolutely. As a Hawks fan I'm thrilled about this trade. 1) Weber is a son of a bitch(I mean that as a compliment) and 2) I get to watch PK in person multiple times a year(maybe that's somewhat telling about the trade too). I think this trade will ultimately go down as being beneficial for both teams. That's probably because they both got great players.