Philly PD Is On A Manhunt For The Super Douche Who Threw A Beer Bottle At Ryan Howard
And rightfully so. On Saturday night this jerk off fan threw a beer bottle at Ryan Howard. Hopefully, the Philadelphia PD finds this scoundrel, puts a santa costume on him and hurls snowballs at his head. I honestly cannot wait until they catch this kid. The Phillies have video of him and handed over the police as of yesterday. This dude is no doubt a huge piece of shit and Howard made sure to let him know that.
Ryan Howard after a fan threw a bottle at him @MLB pic.twitter.com/DYSv2wtPSL

— Michael Courter (@mikecourter13) June 4, 2016
Howard is right too. "He has done too much for this town," to get this type of treatment, regardless of his current .150 BA. In no way should we condone this type of fan interaction to a legend like Ryan Howard. This is after all Philadelphia, and people over the years have accepted this behavior from us. We aren't known for our friendly, welcoming and hospitable fan base. I'm not celebrating these people, but over the years, Phillies fans have had numerous miscreants. So this begs the age old question, does Philadelphia, in particular the Phillies, have the worst fan base in sports? After watching one of our very own toss a beer at Ryan Howard, we have to look back and re-visit a few instances.
We once threw batteries at JD Drew. A traitor who at 22 years old, disrespectfully declined a Major League contract with the Phillies and instead signed with an Independant League team before signing with the St. Louis Cardinals the next season.
Maybe batteries were a little too much, but he did deserve some object thrown in his direction. Still does.
After we won the World Series back in 2008, a disorderly fan who was climbing a street light had a bottle of liquor thrown at him… and it didn't end well.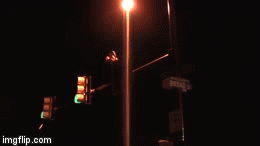 It's hard to pick who the bigger asshole is in this scenario, but probably the bottle thrower. A can is ok, but a 750 ml bottle of liquor is another.
Fat kid projectile vomits on cops daughter
Let's not forget Red Sox fans, one of your own did something similar.
Ok, so we screwed up a few times. Shit happens, nobody or fan base for that matter are perfect. Regardless of these few hiccups, I personally think we have some of the best fans in the world. From 2009-2012, we had a consecutive sell out streak of 257 games, an NL record. Nationals and Mets fans should probably be thanking us to for the droves of Phillies fans who would frequent their ballparks during that stretch.
We are the home of Kimbreling
The Wolf Pack
Clever Signs
And of course, probably our greatest moment as a fan base.
Yes, we get beligerent, unruly and act stupid sometimes. The jerk off with socks and sperries just adds to our poor reputation. But we are far from the soccer hooligans you see across the pond. We love our city, but we especially love our sports teams. I think the passion speaks for itself and those from the city understand this. Don't let a few mishaps over our 133 year history convince you otherwise because of a few bad eggs.