Rex Ryan Talking About The Time He "Tried To Trade" For Odell Beckham Is Just Sad

SI- ?On the concern that Sammy Watkins is becoming injury prone: "The kid loves to work. This isn't a china doll situation. The china doll deal is for someone else. All I know is when he's healthy, you can't cover him, it's as simple as that. No cornerback in the league can cover him, and you can quote me on that, and I've got video proof of it. The best of the best can't cover him.
"Has he missed a little time? Yeah. Big deal. He and everyone else. The [Odell] Beckham kid came out the same year, and he missed how many games with a hamstring issue? Believe me, I was trying to trade for him [with the Jets] when he had the hamstring. I was reading the [New York] papers, and I was like, 'Well, hell, we'll take him.' But Sammy's not even going to miss any time. He's going to be ready to roll when it matters."
Is this what the great Rex Ryan has become? I miss the jolly fat guy that talked about kicking a team's ass and eating a snack over their dead body all while sucking on someone's wife's feet. Now he is basically the guy in your fantasy league that talks about how he knew ODB was going to set the league on fire and that he wanted to trade for him. And we all know that those guys are the absolute WORST. "I was going to take a flyer on Todd Gurley last year but he went the round I was going to draft him". Sure you were, Rex.
In fact, the last time Rex was truly brash and had that swagger was when he covered up the Giants Super Bowl trophies before that Jets-Giants Christmas Eve game. Then this happened.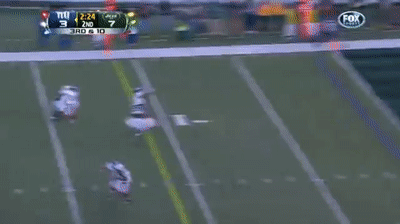 And then add the salsa on top

So can we say that Victor Cruz killed brash Rex Ryan and brought him back to life as a guy that talks about how he knew the 12th pick of the 2014 NFL Draft was going to be good? The short answer is yes.