New York Jets - What Happened This Offseason?
It has been five months since the New York Jets season ended in disgustingly, horribly traumatic fashion against the Buffalo Bills. What has went down since then? I break it down below, feel free to tell me how wrong I am about everything right here on Twitter…
Quarterback Ryan Fitzpatrick and his agent think he deserves Brock Osweiler type money (that being a "type of money" is a sad statement), only nobody in the NFL agrees with them. The Jets have offered him roughly 9 million per year and have not budged a cent. Fitzpatrick can come take the offer basically up through the first pre-season game and start immediately or retire.
In the meantime, Geno Smith will function as the "bridge" starting quarterback while Christian Hackenberg learns how to play quarterback (basically from scratch) from Chan Gailey over the next year or so. Bryce Petty is still here, for what reason nobody is entirely sure. Ironically, Geno may go from placeholder starter to released if Fitzpatrick decides to sign.
Running Back The Jets got Matt Forte, who is still very good and a perfect fit for Gailey's offense. We heard Brandon Marshall was "washed up" at this point last offseason and know how that turned out. Forte can have a similar impact, as he'll contribute as a lead rusher and one of the primary targets in the passing game. Bilal Powell is back after being the Jets best running back for the second half of the season in 2016. Khiry Robinson was an intriguing, high upside addition from New Orleans and will provide more than Stevan "2.2 YPC" Ridley.
Wide Receiver/Tight End Brandon Marshall, still very good. Eric Decker, still very good. Devin Smith, hopefully getting healthy and being reached by his quarterback when open. Kenbrell Thompkins is a competent backup. 7th round pick Charone Peake has size, speed and is from the receiver factory of Clemson. Keep an eye on him as a potential steal out of this draft class.
The Jets don't use a traditional tight end frequently but when they do, it is generally ugly (see Davis, Kellen). Quincy Enunwa and Jace Amaro will play H-Back, as more of a tight end/receiver hybrid and hopefully provide reliable secondary targets away from Marshall and Decker. Enunwa is also a terrific blocker on the edge.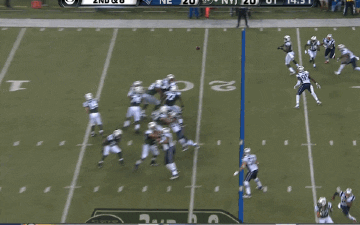 Offensive Line Meh. If Ryan Clady is healthy, a major if, he is a big upgrade over recently retired D'Brickashaw Ferguson. Nick Mangold still looks like a wildling from Game Of Thrones but is also still awesome at blocking. James Carpenter was one of the better guards in the AFC last year. Beyond that? Brian Winters and Breno Giacomini are below average starters. Hopefully rookie Brandon Shell or second year player Jarvis Harrison can push for playing time and grow up fast.
Defensive Line Loaded with talent and depth. The Jets can't come to an agreement on a long term deal with Mo Wilkerson, nor find a suitable trade partner so for now it appears he will play out his franchise tag. Sheldon Richardson and Leonard Williams are young and only getting better. Jarvis Jenkins was a nice depth signing from the Bears. Steve McLendon and Deon Simon can be 75% of Damon Harrison at 25% of the price…considering Harrison only played 50% of the snaps last season, that is okay.
Linebacker Fortunately this position has been completely rebuilt. First round pick Darron Lee and third round pick Jordan Jenkins are day one starters who add much needed speed and versatility. Erin Henderson is back to provide early down run support. Bruce Carter provides depth and speed on passing downs. Taiwan Jones, Mike Catapano and Deion Barnes are intriguing young pieces. As for Calvin Pace…
Calvin Pace removes #97 jersey and looks in mirror… pic.twitter.com/BXcN3OCbbN

— Joe Caporoso (@TurnOnTheJets) April 30, 2016
Secondary Not much new here except for Antonio Cromartie being gone and since Marcus Williams was better last season, it is hard to get too worked up over that. Fourth round pick Juston Burris could push holdovers Dee Milliner and Dexter McDougle further down the depth chart. Calvin Pryor should only continue getting better at safety, now that he is being utilized properly.
Special Teams New Punter! 7th round pick Lachlan Edwards and UDFA Tom Hackett will battle it out. Maybe new kicker! Jets brought in highly regarded UDFA Ross Martin (who is arguably better than the kicker the Bucs spent a 2nd round pick on) to compete with Nick Folk. Returners? For now, Jeremy Ross, Dri Archer and Charone Peake will compete for that spot, along with a few others.