Matt Barnes Chased Down John Henson In The Tunnel After He Was Ejected
Shorter, broken up Vine version:
Now this is what the NBA needs more of. It's mid-March and everyone is watching college hoops, so Matt Barnes turns into the Ultimate Warrior and chases after John Henson. I fucking love this game. Showmanship at its finest. Give me nothing but Steph Curry threes, Godzingis dunks, WWE-style feuds, and the NBA on NBC song. That's how we can make the NBA great again.
Now I have to dock Barnes a few points for not actually going into the Bucks locker room and confronting Henson. This is kind of like that time that Aaron Rodgers seemed to wait for the TV cameras to turn on before he returned to that one game after an injury.
But any story where Steve Novak is involved in giving the whereabouts of the maniac that just ran off the court is A-OK with me.
GOAT Gif, by the way. #NeverForget.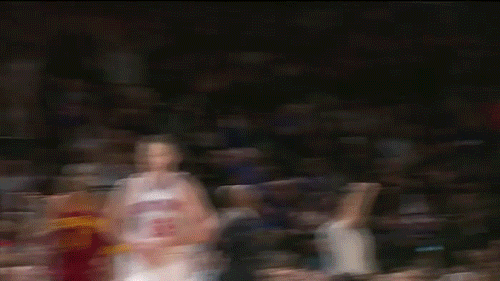 And then hearing that Greek Freak was just yelling "GET BUCKETS" like a madman makes me actually with I was in Milwaukee last night, which has to be the first time I've ever said that.
Now to be fair to Barnes, Thursday was a terrible, horrible, no good, very bad day for Matt. Because:
1. Pictures of Barnes' ex-wife, estranged wife, or whatever the hell she is was seen in public canoodling the shit out of Derek Fisher.
2. Derek Fisher then watched his alma mater beat Purdue in a wild double OT game and probably cuckolded a few players on Arkansas Little-Rock before, during, and after the game.
(If you ever see your wife or ex-wife with a guy wearing that kind of hat, she's probably having sex with him)
3. Barnes then got his shit pushed in by John Henson on the block, followed by subsequent stare down.
If that doesn't turn you into the Ultimate Warrior, nothing will. Now we just hope Arkansas Little Rock makes a deep run in the tourney and turns Matt Barnes into a raving lunatic on and off the court.
Obligatory side boob pic: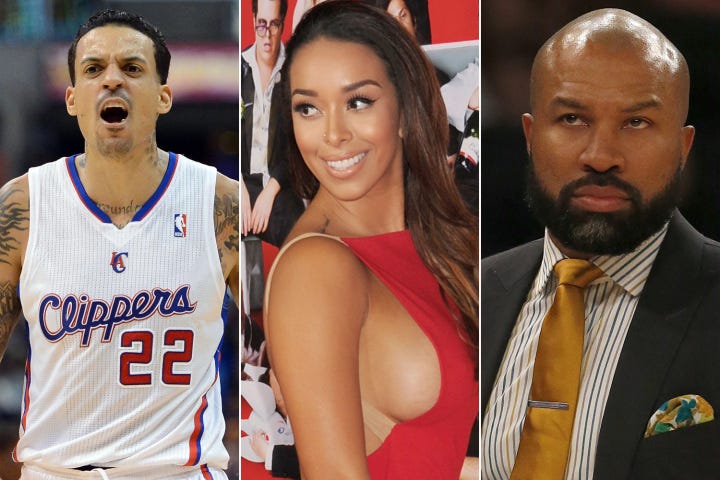 Obilgatory Kobe eating Barnes' pump fake to the face Vine: