Barstool Bracketology - Version 4: What Teams Can Truly be No. 1 Seeds?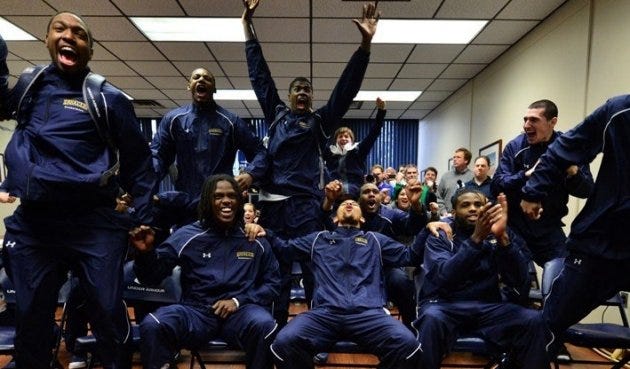 Here we are a week closer to Selection Sunday and it's getting tougher to figure out where teams will be slated to go. As of right now the only team that seems safe to get a No. 1 seed is Kansas – barring something crazy. Xavier and Villanova will play each other for a No. 1 seed if they meet in New York. If they don't meet there then it will be whoever wins the Big East Tournament between the two of them.
As for other teams that are in contention for a No. 1 seed includes, Michigan State, Oklahoma, Miami, Virginia, UNC and possibly Maryland. You have to assume the ACC gets a No. 1 seed as long as there's nothing crazy that happens at the end of the season. Miami is the darkhorse to get the No. 1 seed if they win the ACC regular season.
This week we got to see some teams pretty much lock a bid to the NCAA Tournament including Wisconsin, who got a big win over Iowa and Colorado who won at home against Arizona. Texas Tech, which is one of the most surprising teams in the country also seem to be safe as of right now to make the NCAA Tournament.
So, let's talk about the bubble. Again, I don't think you'll see a ton of people bitching about who didn't make the NCAA Tournament. My first four out include Alabama, Butler, Tulsa and St. Bonaventure. It's easy to find a flaw in each of these teams and why they don't deserve to get in, but the bitching will truly come more from what seed a team receives. Last year the big debate was Maryland as a No. 4 in Kentucky's region. This year, you'll hear a lot more of that.
Games to watch on Saturday include: Texas Tech at Kansas, Butler at Georgetown, Rhode Island at Dayton, VCU at George Washington, Oklahoma at Texas, Louisville at Miami, Arizona at Utah, Kentucky at Vanderbilt, Maryland at Purdue, UNC at Virginia and Gonzaga at BYU.