Pierre LeBrun Speculates About Dustin Byfuglien To The Kings(PUKE), And Other Trades I Want To See
"One team I've mentioned before as a potential fit is the Los Angeles Kings. On the one hand, I wondered if the Kings could be in on the Byfuglien market without a first-round pick (they lost that pick for Andrej Sekera last season), which is normally part of the price to pay for a high-end rental.
On the other hand, the Kings could have players in their system that would interest the Jets if they ever decide to move Byfuglien. He would be such a great fit in L.A., allowing the Kings to finally replace Slava Voynov on the right side.
To me, that would be the final piece for a Kings team already among the top five contenders in the league."–Lebrun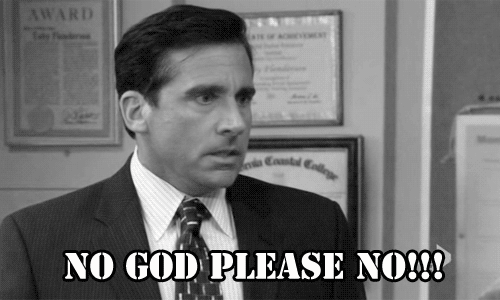 Hey Lebrun, how about you mind your own god damn business. We don't need ideas like this floating around. Byfuglien to the Kings is a nightmare scenario for Blackhawks fans. Not only is Dusty Buff still a fan favorite here in Chicago, but he's also PERFECT for LA. Buff would give LA real versatility on the back-end, he'd make their PP better instantly, and because the Kings have Drew Doughty, Buff wouldn't be forced to play against the other team's top offensive talent. He's also a playoff gangster. Byfuglien is a game-changer. No way around it. The type of player that can tip the balance in the West and give the Kings their 3rd Stanley Cup. Here's thing though, if the Kings can afford Byfuglien as a rental, why can't the Hawks?
The Hawks currently have little less cap room than LA because Svedberg was called up to fill in for the slightly injured Rozsival, but are still projected to have more at the deadline. So if the Kings can fit him under the cap somehow, the Hawks certainly can. Byfuglien is still a fit in Chicago. He's a puck moving defenseman that plays with a physical edge. He's also familiar with the Hawks system, obviously, and maybe he can actually be the top line LW the Hawks have been missing since the Brandon Saad trade. Remember what he did last time he was on a line with Toews?
He bullied the Canucks, Sharks, and Flyers on the way to the Hawks first Stanley Cup.
I know hockey nerds don't like to admit that this is a factor, but the Hawks are a little small. They replaced the beef and bite of Saad and Sharp with Panarin and Turbo. I love Panarin and still believe in Turbo, but there's an element of unknown to how their game will translate in the playoff wars. I'd like a little insurance. Guys who will go to the net and get an ugly goal.
Lebrun says that the Kings might have a package to put together for Byfuglien even though they don't have a first round pick. The Hawks still have their and a prospect pool that is more highly regarded than LA's. Basically I would be able to give up anyone in the Hawks prospect pool not named Dano or Schmaltz. I'd like to hang on to Forsling if possible too. The Blackhawks can't let their chief rival land a piece like Buff. It's almost worth it to over a bit in order to keep him out of LA. I would say Forsling, Baun, and Garrett Ross plus maybe a draft pick sweetener could get it done. Winnipeg might have to eat some money to make the Salary Cap work.
If Byfuglien isn't traded, then I want the Hawks to take a run at
1) Dale Weise–Bottom six power forward type that has scored double digit goals the past two seasons in Montreal. Rental player with an affordable contract. Weise provides a little sand and some scoring touch. He also owns Lucic's brain…
Dale Weise is at least partly responsible for Lucic getting run out of Boston. That series vs Montreal and Dale Weise is when his act really started to sour. He could slide in the Hawks lineup on just about any line and could also do some special teams stuff.
2) Kris Russell, Calgary Flames Defense– Russell is another affordable rental veteran making $2.6M this year. He skates pretty well, moves the puck, and blocks a TON of shots. He doesn't have the possession numbers, but he's on a team that doesn't value the puck as much as the Hawks. Russell could step in and provide some third pair and PK depth.
Other trade fits around the NHL 
Andrew Ladd To Florida: Just like Byfuglien, Ladd is in the last year of his contract with Winnipeg and rumored to be on the block. The Panthers have a lot of guys with Cup experience, but none of them are really in their prime. Andrew Ladd would give Florida leadership, some net front scoring, and another guy with championship experience. And Dale Tallon loves his former Blackhawks. Seems like a no-brainer.
John-Michael Liles To Detroit: The Red Wings need help on defense and Liles has had a bit of resurgence this year down in Carolina. Detroit doesn't have much cap space, so they'll have to get creative, but this is a fit for the Wings and a guy who can get them to the Eastern Conference Finals.
Yanik Weber To Dallas: I think it's time that the Canucks realize this group isn't going anywhere. Weber is a rental player than can give Dallas a little bit of depth on the back end.
This is a weird trade deadline because so many teams are still in playoff contention. Teams need to realize that they've been dead for weeks, if not months, and start to sell off some pieces. Hoping for some major fireworks between now and February 29th
PS: If you read all of that, then I think you'll like the Barstool Hockey Podcast too. Listen here or on itunes