Barstool Dixie Weekend Recap - University Of Florida
Week 4 of the Barstool Dixie tour is in the books and thanks to the help of some horrific coaching by Butch Jones down the stretch, a few clutch 4th down conversions from Will Grier, and some luck, Florida was insane.
frat boy madness outside the Dixie Bus
The week didn't start off as good however as I introduce our new, hopefully not weekly, segment called "Our Bus Got Fucked Up". Last week it was the generator, this week it was pretty much everything else you can think of. After 2 days in Pensacola Florida our generator finally got fixed and on we headed to gator country. On the way to campus we stopped at a diner for a quick bite that turned into a 7 hour ordeal after bus boy Benny accidently drove into a low hanging tree branch and almost knocked the AC unit completely off.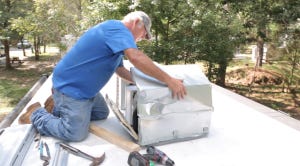 On Thursday we re grouped and headed back. At the very first bar we stopped at to hand out wristbands, a bus drove into the side of our bus and smashed our mirror and we got to deal with the cops for another 4 hours while he filed a report. Just an unlucky week overall for Busboy Benny.
Friday we toured the stadium and bball facilities and I showed Florida Basketball player and Stoolie Alex Murphy how to drain 3's. Full video will be out later this week but here's a preview.
#wet
as well as drafted our Draft Kings teams for the weekend
great call on Riley Cooper idiot.
Saturday was gameday and thanks to the good ol boys in the Pike fraternity we were able to park our bus on the front lawn of their house which is located across the street from the stadium, not to shabby.
This is my official PSA for high school stoolies living in the northeast. No matter what you do in life go to a school down south with a big football program or regret it for the rest of your life. Not only are the girls way hotter ( every single girl in Florida was a solid 8, Boston 12) but the gamedays are basically accepted lawless chaos. Only 2 times before this tour had a I seen a comparable day drink situation up north and they were both at Umass and they both ended with riot police breaking up the party with tear gas. Frats all have huge houses with kitchens inside of them that have personal chefs and they send out busses to pick up girls to come party with them, no joke. On Saturday morning I asked one of the pike guys when people were going to start showing up and he said they had just sent their BUS to one of the sorority houses to pick up girls. Just so causal and accepted it's unreal, so if your a senior and choosing between a shitty school up north like SNHU or a big time SEC school, don't think about "class sizes" or the school having the major you want, think about what I just told you and thats that if you don't go to a big school down south you will regret it for the rest of your life. Did I mention smokes were everywhere?
This week we are at Clemson to watch the tigers take on Busboy Bennys Notre Dame Fighting Irish. Clemson is a special school for barstool because it was the place the Barstool Blackout Tour started 4 years ago. What started in Clemson with a mogul with an idea, a DJ, a couple of speakers, and some blacklights ended up turning into a national tour that did over 168 shows across the country so I fully expect the hype to be real this week in Clemson and Saturday to be insane. As always the podcast will be coming out tomorrow, Dixie days will be coming out Wednesday, A Hank Goes Hick compiltion special will be coming out as well as our new video series that we are excited to share. If you go to Clemson and want to get involved or know of good places to go, email us at dixie@barstoolsports.com or tweet us @barstooldixie. Lets get weird.