The Baseball Hall Of Fame Has Announced A New Ballot Which Could Get Legends Like Barry Bonds, Roger Clemens, And Others Voted Into Cooperstown By Next Month
BB HOF- Eight former big league players comprise the Contemporary Baseball Era player ballot to be reviewed and voted upon Dec. 4 at the Baseball Winter Meetings.

Albert Belle, Barry Bonds, Roger Clemens, Don Mattingly, Fred McGriff, Dale Murphy, Rafael Palmeiro and Curt Schilling are the candidates the Contemporary Baseball Era Players Committee will consider for Hall of Fame election for the Class of 2023. All candidates are living.

Any candidate who receives votes on 75 percent of the ballots cast by the 16-member Contemporary Baseball Era Players Committee will earn election to the National Baseball Hall of Fame and will be inducted in Cooperstown on July 23, 2023, along with any electees who emerge from the 2023 Baseball Writers' Association of America election, to be announced on Jan. 24, 2023.
In the past, the Baseball Hall Of Fame would have the all-encompassing Veteran's Committee to vote on any players the writers may have missed when they were initially up for election. In recent years, they have broken that up into eras and a committee will vote on a different era each year. This year, the most modern group (called the Contemporary Baseball Era) is up for consideration. The rules of the committee is only eight players can be considered in a given year and the Hall of Fame has announced today who those eight are. 
The committee will meet at Winter Meetings on December 4th and vote on which (if any) players will be inducted into Cooperstown. Here are my thoughts on the players that will be considered:
Albert Belle
If Belle didn't have a degenerative hip condition, he would have made the Hall of Fame through the traditional writers route. His career was over by the time he was 33. There is a double standard with guys whose careers end early. Sandy Koufax and Kirby Puckett both still got in the Hall of Fame despite having careers cut short but Belle hasn't and I don't see him getting in this year either. It's not entirely fair but both Puckett and Koufax were key parts of multiple championship teams and Belle's most famous post-season moment was getting a corked bat confiscated in the 1995 playoffs.
Barry Bonds
I don't think he'll get in. You have some old timers on this panel that won't vote for steroid guys and you need 75% of the panel to vote you in. Bonds will get in the Hall of Fame one day but it might take a generation or two to pass by and have people voting that weren't around for the Steroid Era.
I'm so torn on him and Clemens. They both had Hall of Fame resumes before they likely ever started using PED's and neither ever served a suspension (although Clemens was named in the Mitchell Report and the book Game of Shadows makes a case against Bonds). They should have been punished but maybe they've served their time. It's not like they were alone using PED's even if their greatness made the most impact in ruining baseball's record books. I'm not ready to support them yet but I'm starting to lean that way.
Roger Clemens
What I wrote for Bonds applies here.
Don Mattingly
For a brief moment in time, Don Mattingly was the best player in baseball. The moment was just too brief though to make the Hall of Fame. Mattingly battled a bad back for half of his career and retired at the age of 34. From 1984-87, he really was impressive. I just don't think it was enough. They are very different people but there is some similarity to Albert Belle in that they needed a few more years or some big World Series moments. 
Fred McGriff
I think he gets in. He'd get my vote as well. He has 493 career home runs (which is as many as Lou Gehrig), won a World Series with the Braves and by all accounts played clean. With a ballot filled with some difficult choices, voting in McGriff is an easy way to kick the can down the road for some of these other guys. The committee is not obligated to vote anyone in but with this many high profile names, you can't walk out of the room not voting in anyone.
Dale Murphy
Focus On Sport. Getty Images.
Murphy won back to back MVP's in1982-83 but just missed on a key career milestone that may have cost him a serious chance with the writers. Murphy hit 398 career home runs and even though he was considered a major HOF candidate when he was an active player, he never got more than 23.2% of the vote from the writers. Murphy is widely known as a good guy in baseball circles and that can help you when these committees meet but I don't see him getting in with such a stacked ballot.
Rafael Palmeiro
Mark Wilson. Getty Images.
I'm shocked he's on this list. Unlike Bonds and Clemens, Palmerio wouldn't have been a HOFer without PED's. He also failed a test. To his credit, he is in the very rare 3000 hit/500 home run club. Barry Bonds isn't even in that group. Everyone who is eligible for the HOF that has achieved that is in Cooperstown except him. I have to imagine that will remain that way even after December 4th. Out of everyone on this list, he's the least likely to get in.
Curt Schilling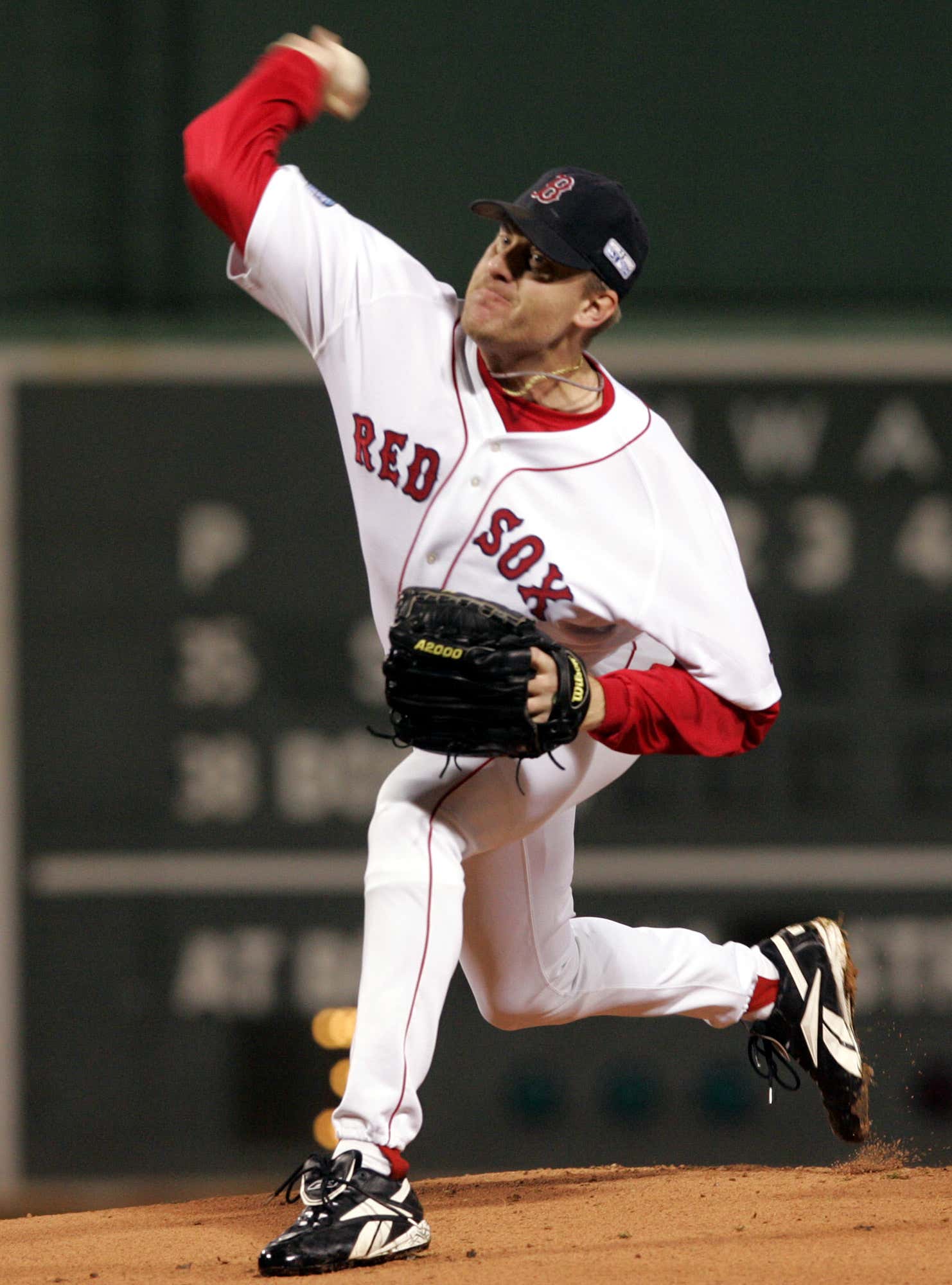 Elise Amendola. Shutterstock Images.
Here's the other guy that would get my vote. I also think he gets in but he's less of a lock than McGriff. If you just look at the merits of Schilling's career, he absolutely should get in. He's one of the greatest post-season pitchers ever, has more wins than Don Drysdale, won three World Series and is 17th all-time in strikeouts. Schilling pissed off a ton of writers and he's made some enemies from some former players too but once you take away the politics, this should be an easy choice.
I'm fascinated to see if the committee is going to want to touch the PED third rail with Clemens and Bonds. This will be the most controversial HOF committee meeting in history. We'll know who (if anyone) get into Cooperstown in less than a month.