Zero Regular-Season NFL Games Have Been Played Since Sean Payton's Coaching Hiatus, And He's Already Connected To 3 Teams For 2023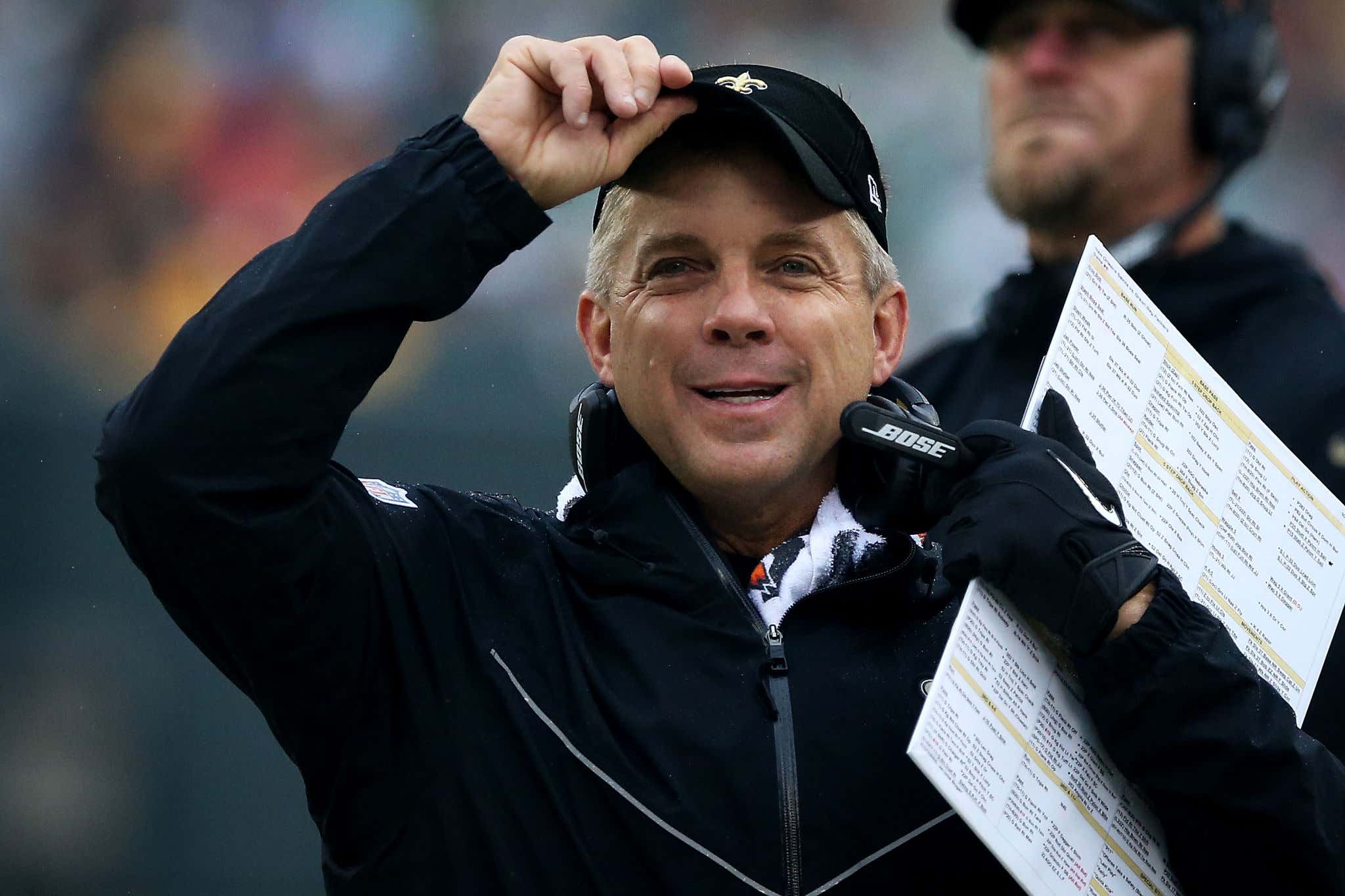 Dylan Buell. Getty Images.
"Earlier this year, the Dolphins were prepared to give tens of millions of dollars to Sean Payton to become their coach if everything had aligned. They hope they won't need to think about doing that again. But if they do, they likely would face stiff competition. According to a source close to Payton, he was flattered by Miami's interest in him to become their coach this season but also preferred to take a break from coaching in 2022. 

"[…] The source - emphasizing that Payton would never lobby for a filled job - said Miami is among the teams that would interest him, and he knows that first-hand. But the associate said he could also see Dallas and the Chargers among other teams that would interest Payton should their jobs become open."
This is a pretty thin report considering it's one anonymous source, but a longtime beat writer like Barry Jackson isn't just publishing shit for no reason. There's a motive for such juicy information leaking out into the open. Sean Payton is making it known that he's interested in coaching next NFL season. Even if it's not with the Dolphins, a couple other preferred destinations are already surfacing.
Personally I'm baffled that the Dallas Cowboys didn't just dump Mike McCarthy straight away as soon as Payton left the New Orleans Saints. Then again, it seemed all along that Payton was determined to take a year off, refresh, recharge and get back into the coaching game in 2023.
Dallas feels like the glaringly obvious destination. Jerry Jones could kick McCarthy to the curb after (probably) yet another underachieving season. Payton could simply keep Dan Quinn on staff for one last ride as defensive coordinator. One more offseason to stock up on talent and offensive weapons, and "America's Team" could really be in business with Payton at the helm.
I refuse to believe Mike McDaniel will fail in Miami. I am not even acknowledging that reality, even though the Dolphins were the most heavily rumored team to be circling Payton once he hit the market. The Los Angeles Chargers seem perpetually destined to fall short of expectations no matter who the coach is. Perhaps Payton could break that curse if Brandon Staley can't hack it. Bailing on a defensive guru like Staley after only two years with an elite QB like Justin Herbert seems like an impulsive, bad move — unless the Bolts are a full-blown shit show this year. That's always possible I suppose.
Anyway, I don't really care to see Sean Payton on TV. I'm already ready to see him on the sidelines again. Hopefully in Dallas. Please get Mike McCarthy out of all our faces.