Igor Shesterkin's INSANE Assist May Be The Spark That Helps Him Redeem A Poor Start To His Playoff Career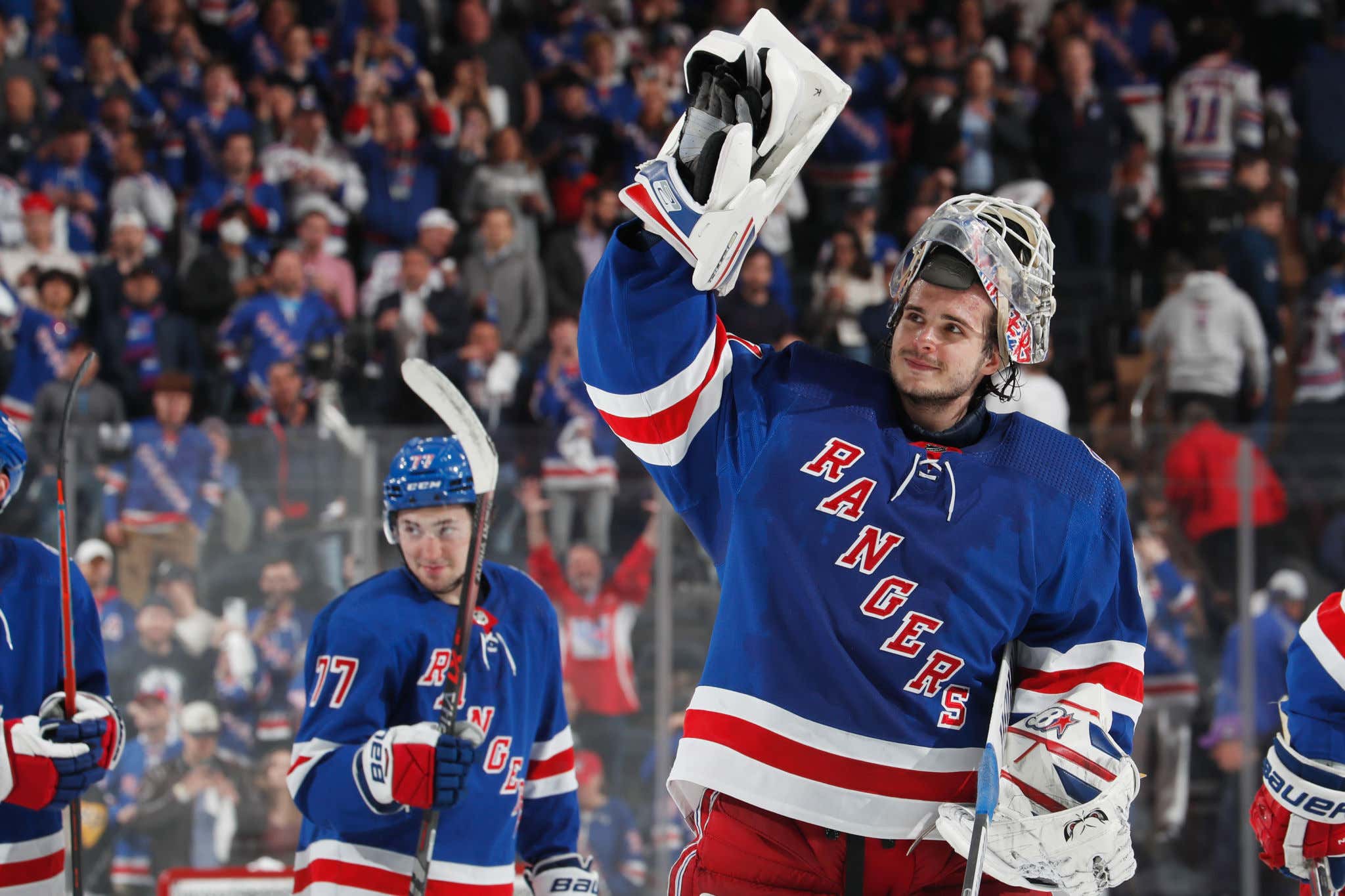 Jared Silber. Getty Images.
If New York Rangers goalie Igor Shesterkin was playing with any of the form he showed during the regular season, there's a good chance the Blueshirts would've already moved past the Pittsburgh Penguins. Instead, the Pens blitzed him with 83 shots in Game 1's triple-OT win, and chased Shesterkin early twice in Pittsburgh.
Shesterkin may never have recovered from that Stanley Cup playoff opener, but he hung tough enough to help the Rangers prevail in Game 5, and after falling behind 2-0, he stood his ground and made an AMAZING play for the go-ahead goal:
Unfortunately, with all that momentum and two goals in less than a minute by Mika Zibanejad — who nearly had a hattie off that feed from Shesty — the New York netminder let another puck slip past him when Evgeni Malkin scored shorthanded less than three minutes later. We're talking about a dude who led the NHL in GAA (2.07) and save percentage (.935) during the regular season. 
Rangers fans would be lying to themselves if they weren't, deep down, a little disappointed in Shesterkin's form. Even though it's his postseason debut, quality goaltending is the ultimate X-factor in playoff hockey. To have this kind of drop off and a 3.99 GAA with a .905 SV% through five games falls well short of what the standard everyone came to expect.
But it's plays like this assist that can help force a Game 7 back at Madison Square Garden, where Shesterkin's GAA split is 1.85. This pivotal pass may well bail the goalie out of serious scrutiny, especially if he helps New York cap an amazing 3-1 series rally against their Atlantic Division adversary.