Erick Dampier Has A 6'5" Son That Is Hilariously DOMINATING 6th Graders
:Insert obligatory "Mississippi State" from Brandon Walker here as well as a round of the applause for the cameraman lingering on the scoreboard for three extra beats just to hammer home the massacre that was taking place:
Look, I could blog about how this look like the origin story of the next set of Zion Williamson videos or how I'm old enough to remember when Erick Dampier leading Mississippi State to the Final Four alongside Dontae Jones. But instead I am going to give credit to the kid that stole the show in this video. No, not the kid that is bigger, faster, and stronger than everyone else on the court and dunking before some of these kids even had their first kiss. I'm talking about the kid looking to take a charge from the force of nature that is able to do all that stuff.
That's the type of player you can build a team around. Sure, having a dunking machine whose birth certificate has to be checked before tip off is important to winning too. But you can't overlook a kid ready to risk his life to take a charge when playing against a 6'5" star that is son of an NBA player on a team with professional jerseys while you are on a team where everyone just wore orange shirts. You can measure height, speed, and weight. But you can't measure heart. Because while having a Hulk in The Avengers is important, you also need a Captain America that is willing to dive on the grenade for the team or in this case take a charge from a speeding human locomotive.
That being said, having an unstoppable kid with NBA genes worthy of this meme is not a bad thing either, even if 3 blocks in the first half seems pretty light unless his coach had him guarding the top of the key in a 2-3 zone to make things fair.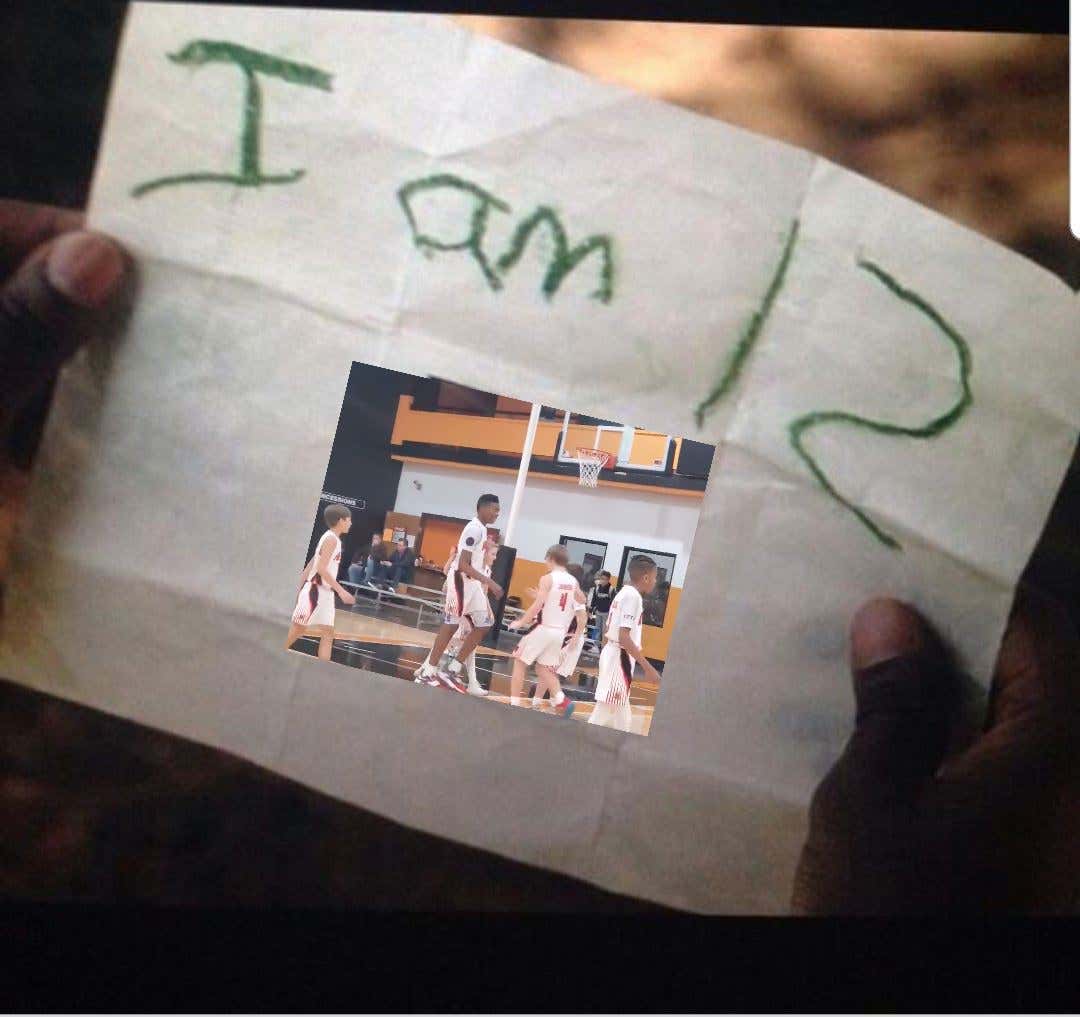 h/t Uncle Chaps