The 5th Annual "Send Shea And Keegan To College" Black Friday Extravaganza!
Back in 2017 I started the annual tradition of contributing to Shea and Keegan's college fund with all my Black Friday sales. Then in 2018 when I started sending my kids to Pre-Pre-Pre-K, I realized I absolutely cannot start thinking about their college fund because I need to pay for their current school each and every year. Did you know you have to start paying "tuition" when they are like fucking three??? Thats something they do NOT teach you before you leave it in. So for the sake of continuity and tradition, we will still call this the "Send Shea and Keegan To College Black Friday Extravaganza" but in reality its the "Send Shea and Keegan To Kindergarten Black Friday Extravaganza." If you want my kids to learn how to read, please buy some hoodies, pants, hats, boxers, pictures, poster, glasses, games and more. All items will be available and on sale 20% off at 11:59pm tonight
Lets begin. Everything below is on sale mostly under these two links
First up, the most highly anticipated hoodie drop of all time. Not since the original quilted sweatshirt that transformed the Barstool merch game as we know it have I seen such buzz around a hoodie. People have been asking for this for 2 years and its finally here. Our softest sherpa ever, both inside and out. Absolutely a MUST HAVE for Barstool Indoors and Outdoors:
Next up, Sherpa Hoodie Robe Jackets - Grey and Black both available. Simply put, my favorite piece of clothing of all time. I get home every day and throw this shit on. Like a reverse Mr. Rogers. Available this year in grey, and the original black on sale as well: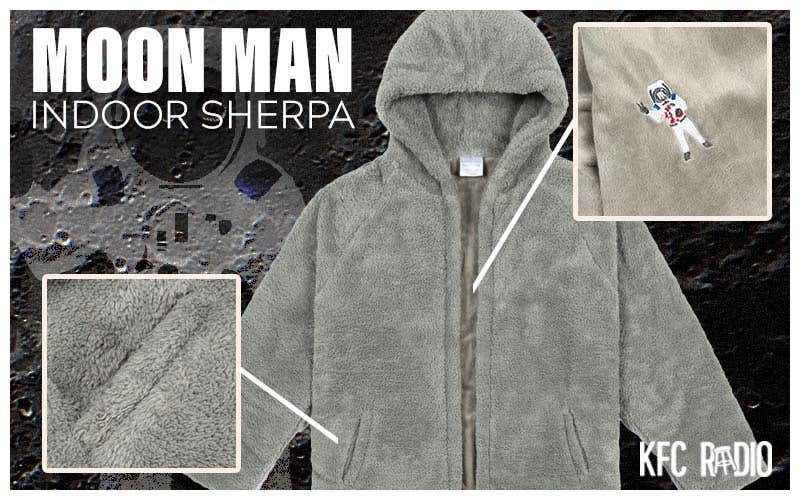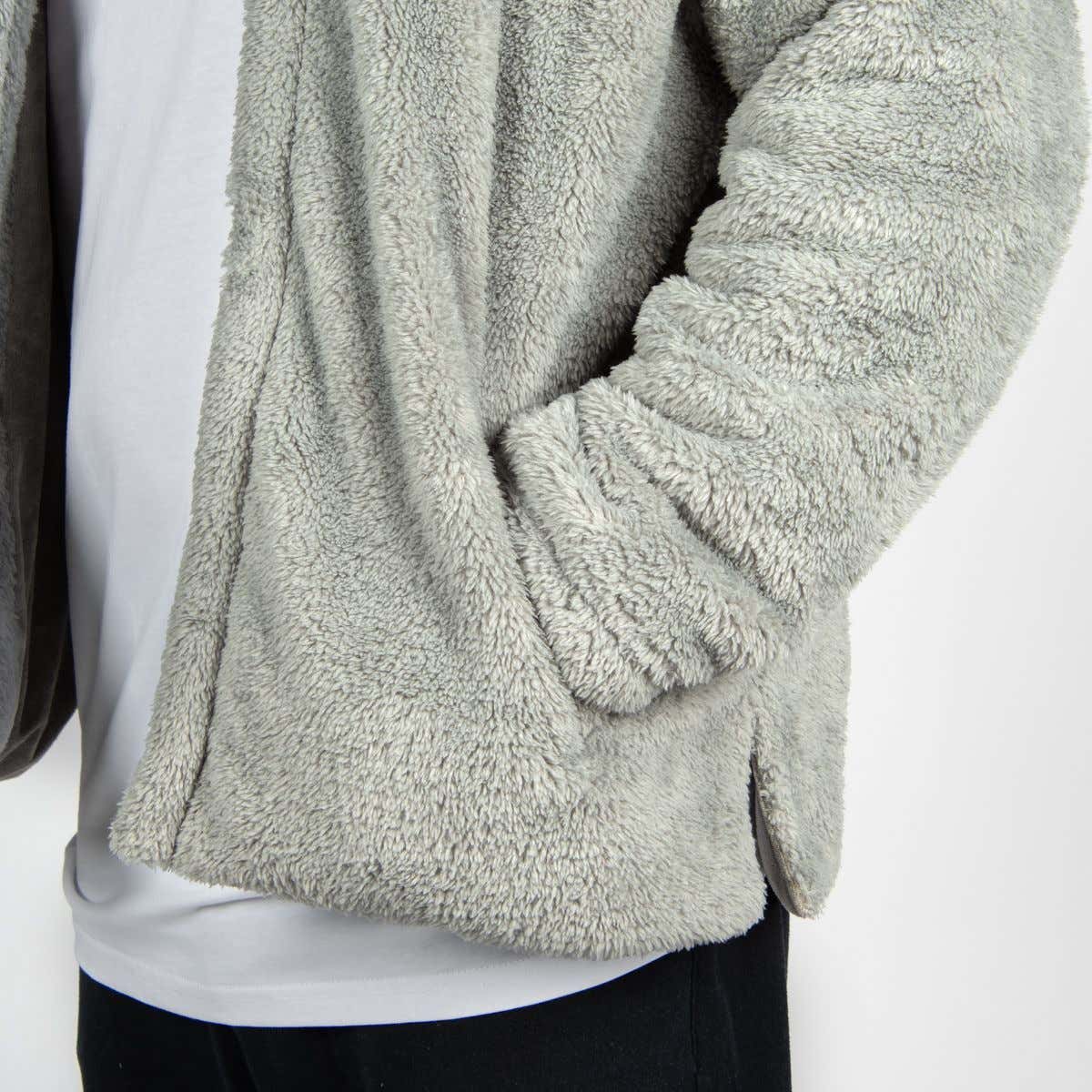 Next up, all of the original plush Moon Man hoodies have been restocked, along with the 2021 colorway - black with the Moon Man on the hood collar
With the addition of the black colorway, you can now complete the Irish Coffee Pack of the Plush MoonMan Hoodies:
Plus all other colors:
Obviously you need some Barstool Indoors Pants to go along with the most comfortable hoodies ever. We have 2 types of pants: First, the Good Dick Lounge Pants - these are thin, lightweight, cool, and THE most comfortable pants on the market. They will leave a great dick print:
Now if you need a pair of pants that dont show off the dick as much that you want to wear out and about or maybe workout in, whatever, we got the Joggers. More of an Under Armor type of material:
Koality Line - One of the more ridiculous hoodie lines we've got. It all started when we found this Krazy Koala NFT that looked exactly like Feits:
One thing led to another:
And now we have 2 Koality NFT hoodies on sale that oddly looks like an Alec Monopoly piece:
Probably the most important item on sale today - the Moon Man T Shirt Hoodie. For those of us who have fully committed to the Hoodie life, but also run hot and need the thermostat at 66, max. This long sleeve t shirt hoodie is the best of both worlds. Lightweight with the embroidered Moon Man:
Moon Man Hoodies:
Moon Man Trucker Hats. All three colorways BIG fire:
MOON MAN BOMBER HAT - The fur inside is EXTREMELY soft and warm:
Full Restock of the Color Block Hoodies:
Moon Man Boxers:
Knicks Gear: BING BONG
Jets Gear: GODDAMN JETS 2.0 and 3.0:
NON CLOTHING ITEMS
Answer The Internet
Moon Man Canvas Prints
Canvas prints by our guy Moon Man Sam - Squares are 12 x 12, Rectangles are 12 x 16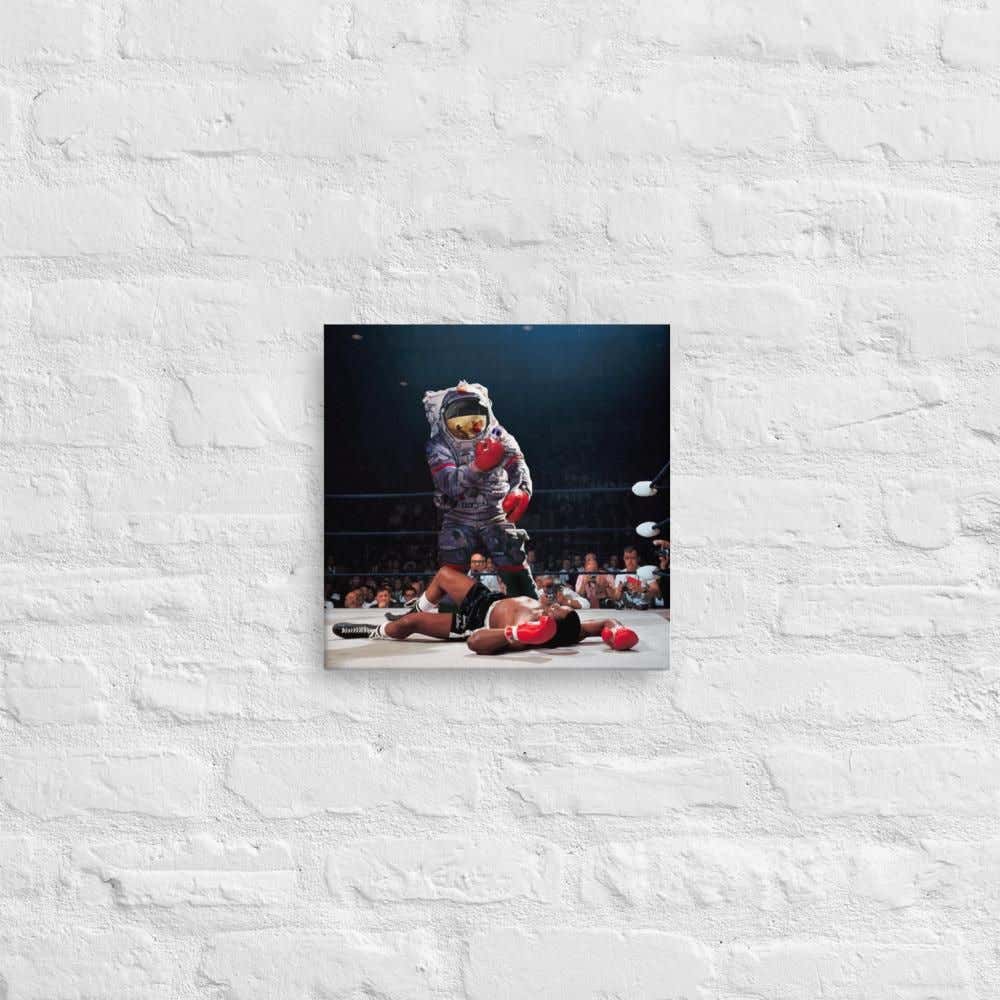 Oxford Pennant Flag
Friday Night Pints Pint Glasses and Stainless Steel Cups
All Previous VIVA Brand gear - quilted, tie dye, henleys and more
Please buy as much as you can afford so my kids can do basic math and read books. Its not for me. Its for them. Shea and Keegan thank you. 
And on a very real note, I, and the entire Merch Team thanks you as well. I work with 2 girls who I dont think I ever hear their names mentioned when we talk about what makes Barstool Sports run - Alison Saul and Alex Rosenthal. They bust their ASS and basically run point on all things merch. Meaning they oversee and control every single franchise's merchandise. Which is INSANE. Pretty much every show should have its own dedicated team and these 2 make it happen for everyone. But particularly make it happen for me when I constantly hit them with ideas - good bad and ugly - 365 days a year and they never say no. They always make it happen. And so I ask you to buy your stuff from Barstool to help the cause and to make it worthwhile for girls like Alex and Alison. You're gonna buy gifts for people, you're gonna buy clothes for yourself - might as well do it with us and keep the Pirate Ship afloat. As the walls close in we gotta make sure we keep our direct revenue streams - such as merch - as strong as it can be. So thank you for helping the cause and thank you on behalf of Alex and Alison.