A Reminder That Jeff Probst Is Still The Greatest Host In TV History
I just needed to remind everyone that Jeff Probst is still the best host in television history. Mainly because I want to sell this Ugly Christmas Sweater of him. Buy it above if you're a Survivor fan and you want to win any Ugly Sweater party you go to this Christmas season.
Look, Jeff has had a rough go of it lately. People (myself included) got on him for the ridiculous decision to drop "guys" from his iconic "Come on in guys" phrase. People (myself included) are getting on himhq for all the twists and advantages that are being force fed down our throats this season and hurting the overall show. Even Danny apparently let him have it on the island.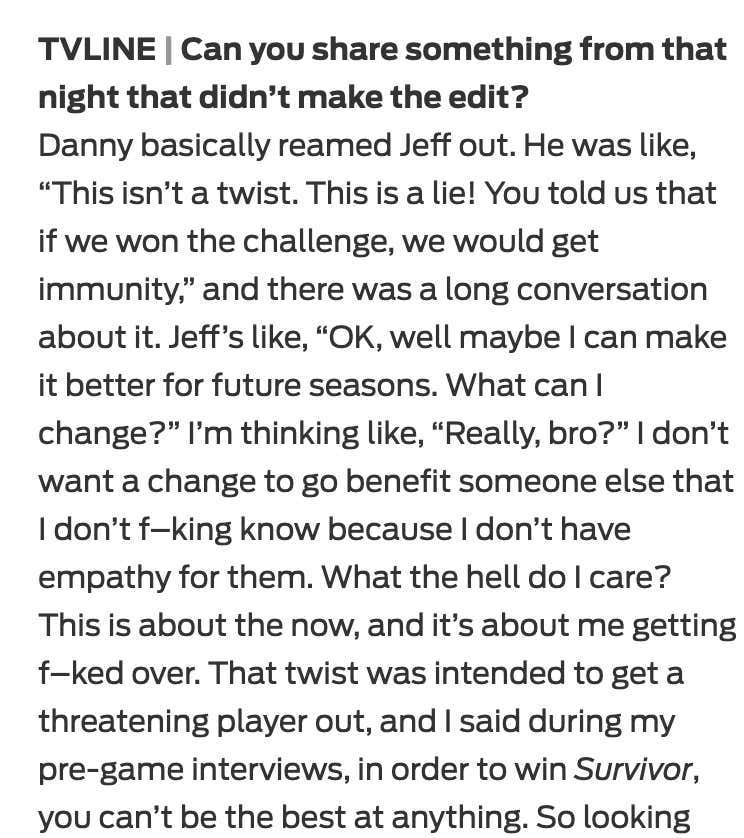 And a lot of the criticism is deserved. BUT……..
Let's not forget that the man is still the GOAT. He is still better at his job than anyone else in the world is at their job (according to Dave Portnoy and also myself). Survivor is still the greatest show in the history of television and Jeff is a HUGE part of that. He's managed to make this show last for over 20 years and 41 seasons now. His challenge commentary is top notch. His pot stirring at Tribal Council is elite. His understanding and passion of the game is unmatched. And his sas is legendary. 
Enjoy two videos of Jeff destroying people. 
The man is still the king. 
BUY THE UGLY SWEATER FOR 20% OFF TODAY
Oh and also subscribe to our Survivor podcast Snuffing Torches on Apple and Spotify.