Ron Rivera Thinks The Defense Is Fine. The Upcoming Schedule Is Mahomes, Rodgers, and Brady. I Am Not Pleased.
Well this is god damn infuriating. This defense sucks. No two ways about it, they are a terrible unit. The defense allows the 2nd most points per game and 6th most yards per game (and a measly 1 yard from 4th!). It's a bottom 5 unit and hasn't show any signs of improvement.
We've seen every opposing QB look like a hall of famer against the WFT defense. Sure Jameis only completed 50% of his throws, but he still had 4 TDs and threw for 279 on only 15 completions. That's outrageous. And ol' Ron Rivera thinks everything is fine and dandy. Won't even CONSIDER a change on defense. 
It's quite obvious Jack Del Rio has been terrible this season. In all 5 games he hasn't made a lick of an adjustment. The secondary is tragic to watch. That Jameis hail mary was just about the worst defending hail mary in NFL history.
And as usual, all game, zero pressure on the QB.
But Ron thinks everything is fine and dandy. Which is concerning because look at the upcoming schedule: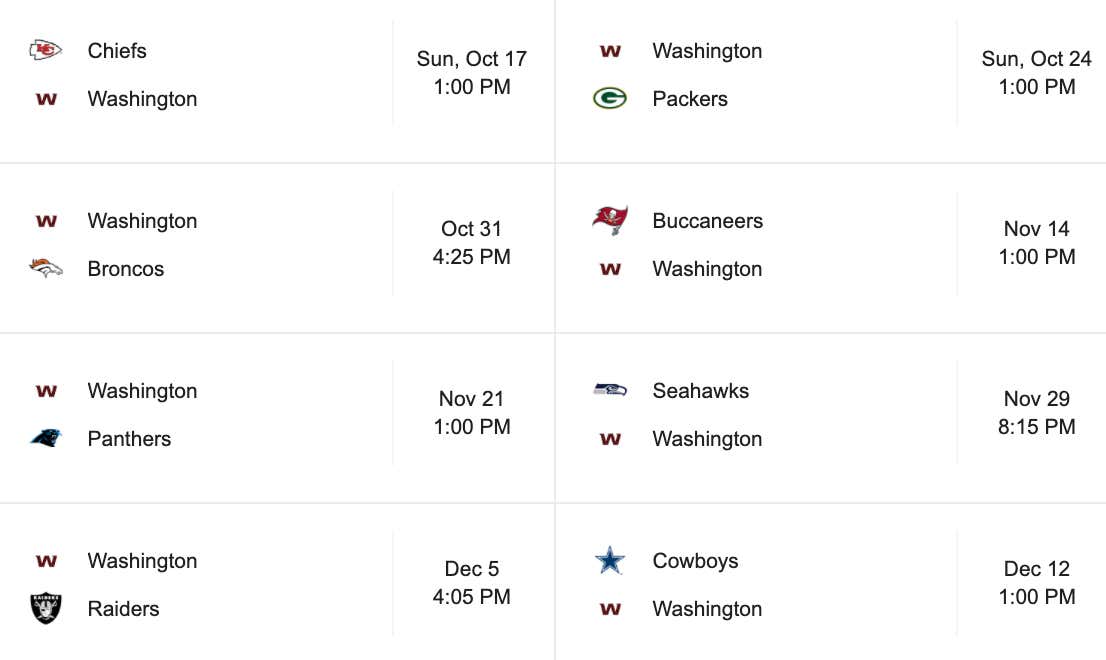 Not great!!!
The fact Ron Rivera is giving us this condescending nonsense saying "That makes no sense to me." when asked about making a possible scheme change is just bullshit. It almost sounds like he's saying they're tanking if he is ok with the status-quo. It's just infuriating.
We sit at 2-3 with one of the hardest schedules in the league to remaining. Injuries are building up, Curtis Samuel can't stay healthy, and while I love Heinicke, he still is mistake prone. This season is taking a nose dive very quickly and I fucking hate it. Fuck Dan Snyder forever.