Study Suggests Masturbating Might Help Your Immune System Against Covid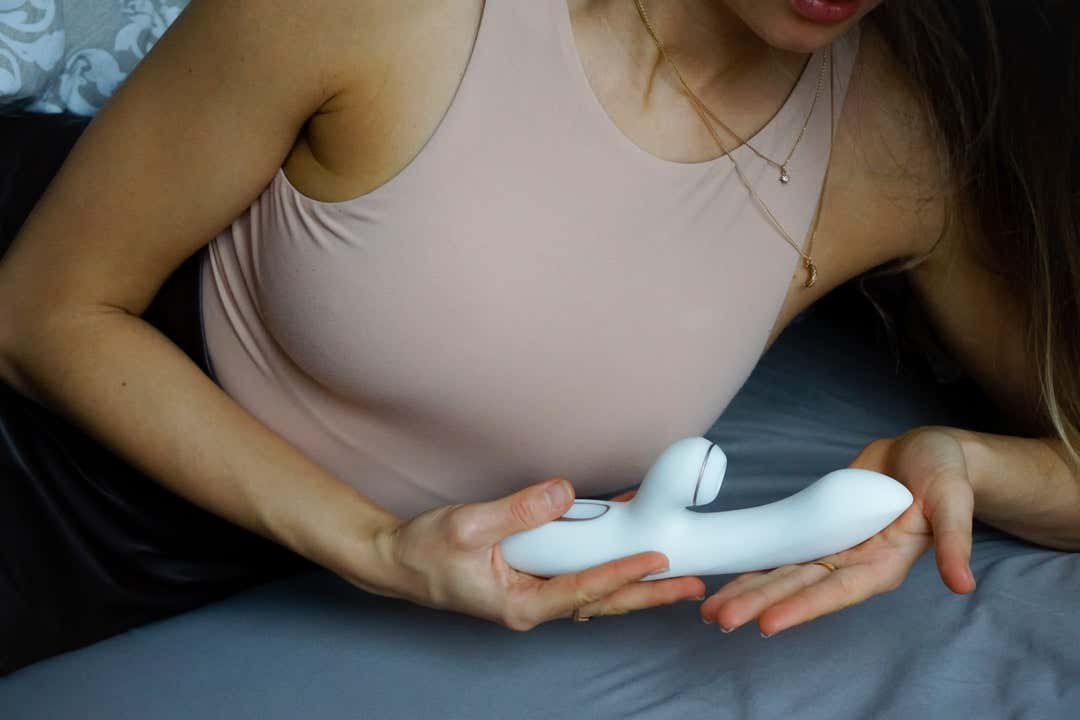 Dainis Graveris. Unsplash Images.
I don't think anyone can be called anti-science or anti-vax or anti-anything if they admit they're confused right now. And by "right now," I mean for the last 18 months. The goalposts keep changing. The data keeps changing. The safeguards keep changing. To the point where even those of us who've done everything asked of us all along are being told that the things we did that were asked of all along never kept us safe and we have to go back to the stuff we were doing before that two weeks ago we were told we didn't have to do any more. Or to simplify, that the immunizations we got were never meant to give us immunity so don't expect to act like you're immune. 
Fortunately, through all the confusion and all the clutter of contradictory information, it would seem finally a clarifying light of hope is shining through. There may be a solution to all this. And, if true, it's something we can all get behind. We can take matters literally into our own hands:
The Sun UK - When Covid first started causing chaos in the Western world in March 2020, Google searches for "can masurbation boost immunity" went wild as people searched for ways to protect themselves.

Unfortunately, touching oneself will not be the difference between catching Covid and not, as there are many factors that influence a person's risk of getting the disease. 

But Dr Jennifer Landa, a specialist in hormone therapy, suggests that indulging in some self-love might be able to strengthen your body's natural defence forces.

"Masturbation can produce the right environment for a strengthened immune system," she said, according to Men's Health.

But is there any evidence behind it?

One small but promising study of 11 men - who were awkwardly told to masturbate while researchers took blood tests - suggests so.

Published in 2004, it showed masturbation caused a temporary spike in immune cells, including killer cells that fight viruses.

An example is lymphocytes - white blood cells that fight foreign invaders, including the coronavirus.
Look, I feel it important to add a disclaimer. No one is suggesting that spanking it is a panacea. We probably shouldn't take Dr. Landa's research as definitive. Fauci hasn't come out and recommended you Hitchhike to the Moon a couple of times a day and it'll be better than taking the Pfizer shot. The CDC hasn't issued guidelines telling us to whip up a batch before we go to the nursing home to visit Grammy. What this is, is promising. 
So at the very least, why doesn't the government use the promise of this research to encourage those who are reluctant to get the shots? Attach the good to the bad in order to give people an incentive. In the way that a spoonful of sugar helps the medicine go down or they give kids ice cream after they get their tonsils out. Tell people in rural communities that jagging off plus the vaccine will help more than just jagging off. Remind people in high risk places with mandates still in place like planes and subways that masks are more effective if you rub one out before departure. That's a clear, concise and consistent message anyone can relate to, as opposed to the befuddling, patchwork set of ever-changing guidelines they've been giving us for a year and a half now. Tell Americans to masturbate, and they'll comply every time. Win/win. 
It's science.