MLB The Show Did Joey Gallo Dirty With This One
Before we get into how MLB The Show has a secret vendetta against Joey Gallo, I just released a new YouTube video with the best Warzone Death Comms in Season 4! These videos are always hilarious, so click above to watch.
MLB The Show Hates Joey Gallo (from MLB The Show 20)
This is hilarious, every one of Joey's teammates featured in MLB The Show main menu look great besides him. There's no way the developers of The Show don't have some personal vendetta against Gallo. Did he hit a walk-off homer against their favorite team? Did he steal their girlfriends' hearts? Or did he insult MLB The Show previously?
I don't know the answer, but what I do know is this picture should have NEVER been approved.
Let's compare Gallo's former teammates to Gallo's picture.
Mike Minor
Great action shot - looks focused and determined. The headshot in the back could be his professional Rangers picture used on a baseball card. Minor looks great in both pictures, the way it should be!
Elvis Andrus 
Not the absolute best in-game shot, but it's certainly not a bad picture. He's locked-in and this incoming pitch could either be a hit, a homer, or an out. The headshot in the back is the best of them all. He's cheesing and looking good. Andrus - LOOKING GOOD
Joey Gallo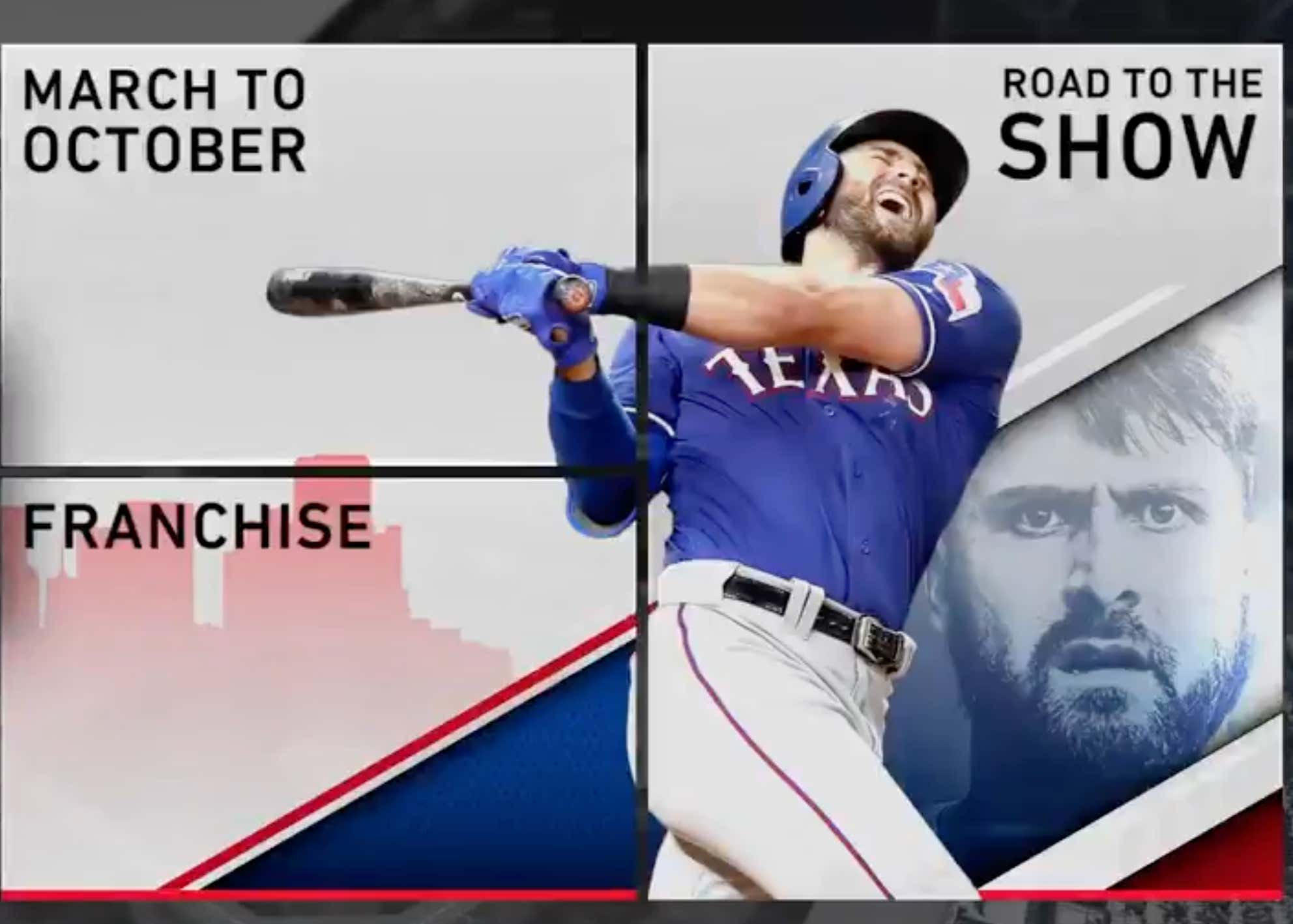 Who hurt Gallo here? He looks like he's in some serious pain, but in reality I'm sure he just chased a 3-2 curve in the dirt. Even the headshot in the background makes him appear like a criminal taking his mugshot. This has to be sabotage against Gallo and I won't be told otherwise.
I'm hype to see Gallo in some pinstripes. Hopefully the home run derby curse of Megan Makin Money doesn't follow Gallo to NY.
Yanks in 4. The World Series is back on.