Akil Baddoo Deserves Rookie Of The Year Consideration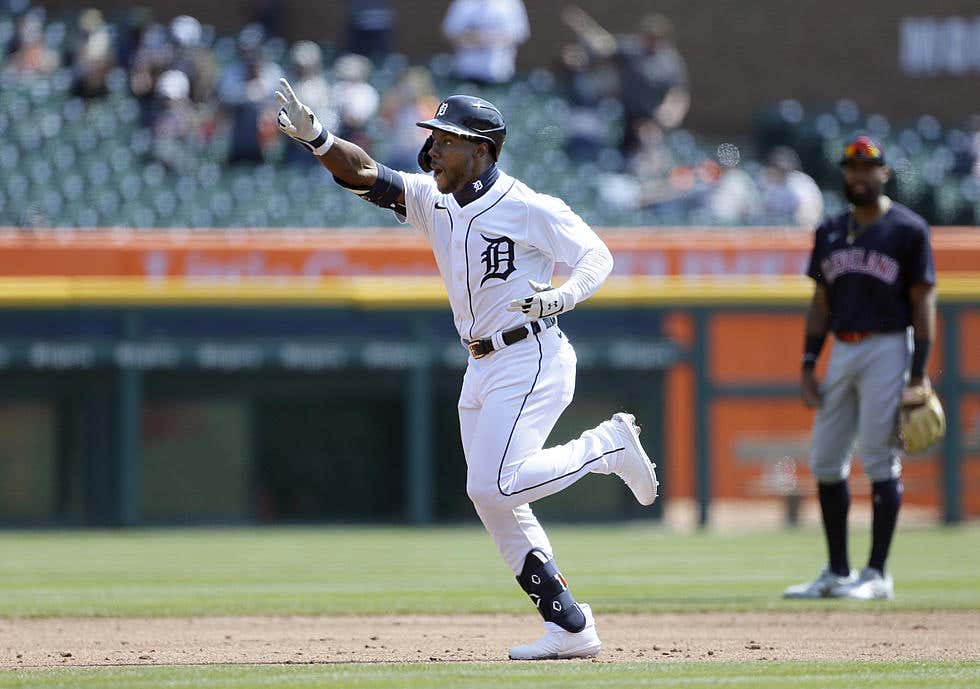 I was the last person aboard this hype train. I wouldn't say I necessarily turned my nose up at the idea that Akil Baddoo could be a solid major league player, but Rule 5 picks are often very unreliable. We're talking about a guy who had never seen a level above High-A ball. Despite the brilliant spring training numbers and the hot start he had in April, I'd been waiting for the moment in which Akil Baddoo fell off. I felt like it was inevitable given his inexperience, but every step of the way this season, Akil Badoo has found a way to shine, and I think he deserves consideration for American League Rookie Of The Year right now. AJ Hinch has a really great eye for talent, and I think early in the year, he did a tremendous job of putting Baddoo in positions to succeed. For example, he didn't give him a lot of at-bats against left-handers because he knew that he would struggle. As the season has gone on, the leash has gotten longer and longer. Baddoo has gone from a platoon outfielder to a legit leadoff hitter for the Tigers.
Akil had an unbelievable start to his major league career. He homered on the first pitch he saw against the Indians back in April. He had a grand slam and a walk-off single against his former organization, the Minnesota Twins, later that week. As I mentioned earlier, I was waiting for the moment in which the magic pixie dust wore off on Akil Badoo. The fact is, it did wear off. He had an absolutely brutal stretch in late April to mid-May in which he had a .397 OPS over 15 games. He wasn't walking much and he was striking out a lot. Because he was a Rule 5 pick, he's had to learn on the fly and that's exactly what he did. Since May 15, he has an .889 OPS, his walk rate has nearly doubled and his strikeout rate has basically been cut in half. That's a nearly impossible feat for any player, let alone a Rule 5 rookie. He's hitting for power, he's hitting for average, he leads the Tigers in stolen bases right now and leads the American League in triples with 5. Last night he tied his career high in RBIs with 4, including a 2-run shot off of All-Star Kyle Gibson and a 2 RBI single off of a lefty in Brett Martin. 
Akil Baddoo has provided the Tigers fan base with a much-needed surge of adrenaline this entire season. He seems to be the one player that the entire fan base has really latched onto. There's a different energy at Comerica Park when he comes to the plate. He's just a very fun player to watch. Who knows how the season is going to end? There's still a lot of baseball left to play, but right now, I feel like Akil Baddoo belongs in the conversation for Rookie Of The Year. This resurgent 35-27 run that the Tigers have been on since May does not happen without his contributions.