I WANT YOU INSIDE ME: I'm a fat genius.
Real quick...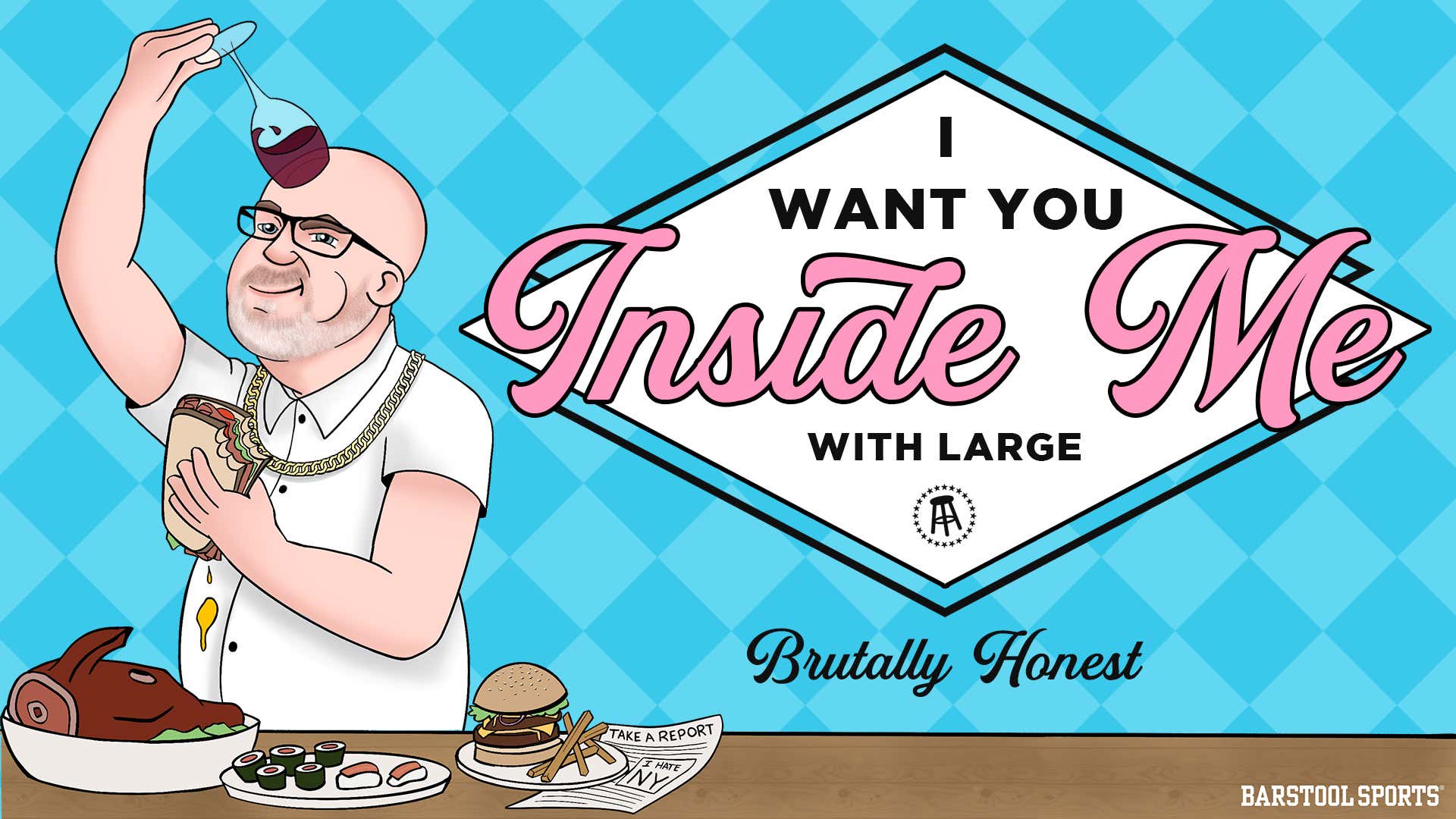 Local specialty grocer Stew Leonard's sells a giant soft pretzel… You pop it in the oven for a couple of minutes at 350 degrees, open a jar of mustard, pour yourself a beer, and go to town.
Earlier this morning, I had a better idea that I am going to share with you now.
Before I popped it in the oven, I scraped off most of the salt.  Then I painted the thing with melted butter and sprinkled on my homemade everything bagel seasoning… And I am not being a "foodie hardo" by making my own seasoning. I had all the stuff in my spice drawer (dehydrated onion, flaky sea salt, poppy seed, sesame seeds, black pepper, garlic), so I threw it together instead of going to the store.  I do the same with taco seasoning.
I then threw the freshly buttered and seasoned pretzel in the oven for maybe 10 minutes.  When I took it out, I carefully sliced it down the middle by squishing it between two big plates using a long serrated bread knife I stole from a friend's restaurant years ago.
I toasted the two halves cut-side-up under the broiler, and when it came out, I slathered one side with whipped cream cheese and piled on crispy bacon.
Popped the toasted top on and it looked like this.
The family attacked it, and I think it's now going to be a regular part of my breakfast arsenal.
(excuse my dangerously short thumbnail)
Breakfast pretzels are probably nothing new for people from Pennsylvania (80% of the pretzels made in the US are made in PA), but this was a revelation to me, and I feel like a fat genius.
Take a report.
-Large