Please Stop Asking Kevin Garnett To Be The Next Head Coach Of The Celtics, He's Not Interested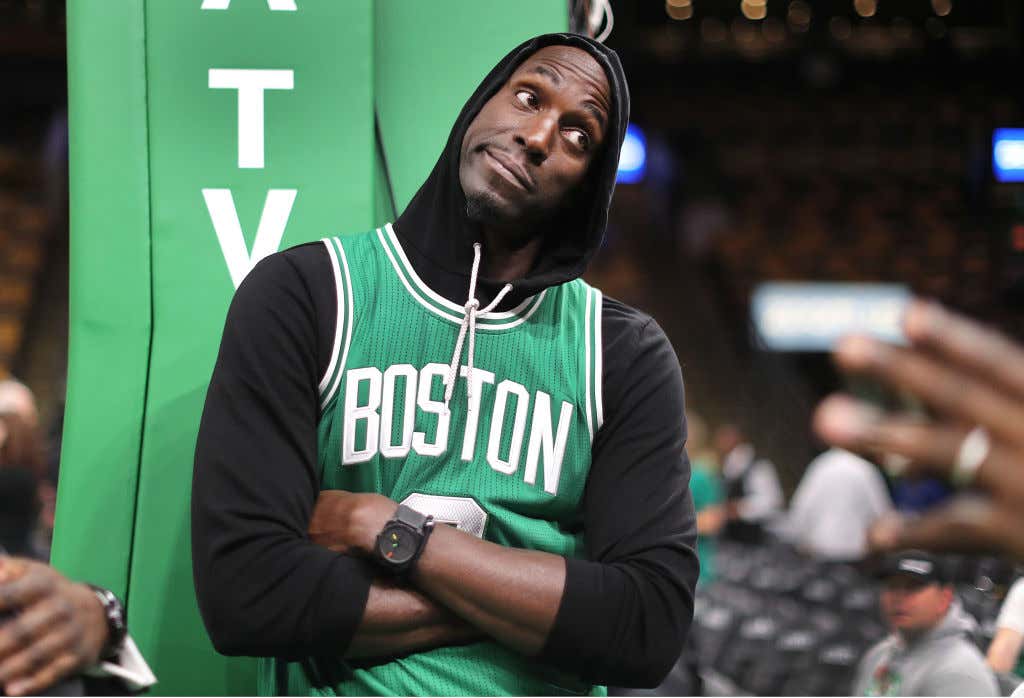 Getty Images.
With the news of today's organizational restructure, the next massive question has become who the hell is going to coach this team? There are a bunch of intriguing names (which we'll get to), but one name you can officially cross off the list is Kevin Garnett. He said so himself
Who could blame him? KG is rich as hell. He doesn't have to do a damn thing and you think he's going to put up with the pressure and stress of being an NBA head coach? No chance. Now this doesn't mean I wouldn't love for KG to have some role with the franchise, but it doesn't have to be the head coach. While it would be entertaining to see him lose his shit at the smallest of calls considering how opposite that would be from the Brad era, this isn't the move. 
When I think of who I would like to see be then head coach moving forward, it's hard to say. I like the idea of Chauncey Billups. A guy who seems to have a great basketball mind, is respected in the league, a former champion and Celtic. I'd be down with that if that's how they went. Same is true for someone like Sam Cassell. He's won titles, has been a respected assistant for years and is also a former Celtic. Jay Larranaga or Kenny Atkinson intrigues me on some level, and if you believe what Woi had to say today there could be names we're not even thinking about right now because they are currently in the playoffs
Personally, I don't really have a problem if a coach doesn't have prior head coaching experience. Brad didn't have any, came from college and he seemed to work out just fine. It's about fit. I really only have one wish and that's whoever they bring in is fully signed off on by Jaylen Brown and Jayson Tatum. It shouldn't have to be that way, but they are the most important pieces moving forward. Give them a list of candidates, do your due diligence, and then make a selection. We're talking about a coach that ideally those two will play for during their prime years and hopefully beyond. It has to be someone they are on board with and a coach that the team feels can get the best out of those two. I'm not really sure anything else matters.
With this being such an important decision, because make no mistake about it, you can't miss on this choice, I have no problem with the team taking their time. Talk to anyone and everyone. Find someone that believes in your talent and has a plan that can get this team over the hump. That's what is most important in my eyes. 
In terms of KG, if the franchise is serious about shaking things up, give him an ownership stake or something. Get him involved. He's got the money, he loves this franchise and is the exact voice that could only help. He doesn't have to be the head coach, but he can still make an impact.