OH NO - CHRIS WEIDMAN JUST SNAPPED HIS LEG LIKE ANDERSON SILVA
I....I don't even know what to say. Obviously, nobody ever wants to see that happen - like, physically seeing literally that makes ya feel sick to your stomach - but seeing it happen to Chris Weidman just hurts a little bit more. The step back, when he didn't realize it was broken, too? Christ. 
Weidman's an all time class act in the sport of mixed martial arts, loved and respected by so many, and for him to go out there and snap his leg like that on the first kick he threw was genuinely heartbreaking.
Anderson Silva famously snapped his leg in the exact same fashion against Weidman back in 2013, making this all the more strange, as well...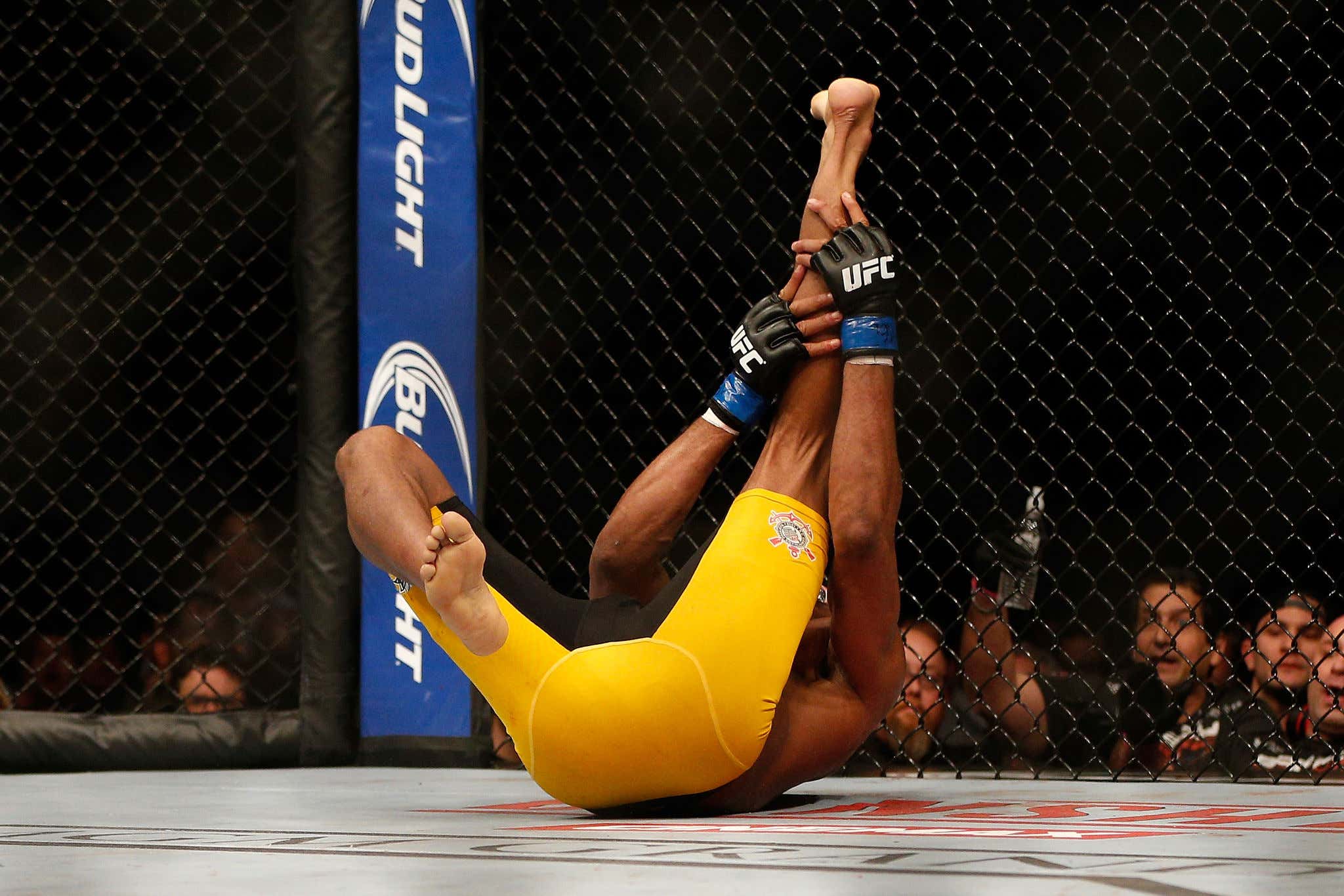 Josh Hedges. Getty Images.
If you wanna see the slo-mo, click HERE. I will warn you, it's an absolutely revolting video.
Uriah Hall handled his post-fight speech perfectly….
Best wishes to Chris Weidman.