The Only Good Thing About The Bengals New Jerseys Is Chad Ochocinco Popping Up In The Release Video
It's not even that the jersey are terrible, they are just ... boring. It's like trying to read some NBA blogs on this here site. There's nothing to them. The Bengals hyped these jerseys up for months and just released basically the same shit they had. The only thing that's good is keeping the color rush all white jerseys and Ochocinco popping up in the release video. That's it. These jerseys did leak a few months ago and proved to be correct: 
It even looks better on players than in the picture. But they just are boring. How the fuck can you have boring jerseys when you're the Bengals with a sick color scheme? It should be impossible for them not to have a top-5 jersey in the game. Then again, it's the Bengals so can it really be shocking? No. They screw pretty much everything up. Again, you're working with black and orange an ELITE color combo. You have the tiger stripes which I actually think can look cool. There are some differences, but do they really look that much different than what they wore last year? Changed the name plate and put Bengals on the cehst. 
Andy Lyons. Getty Images.
Justin K. Aller. Getty Images.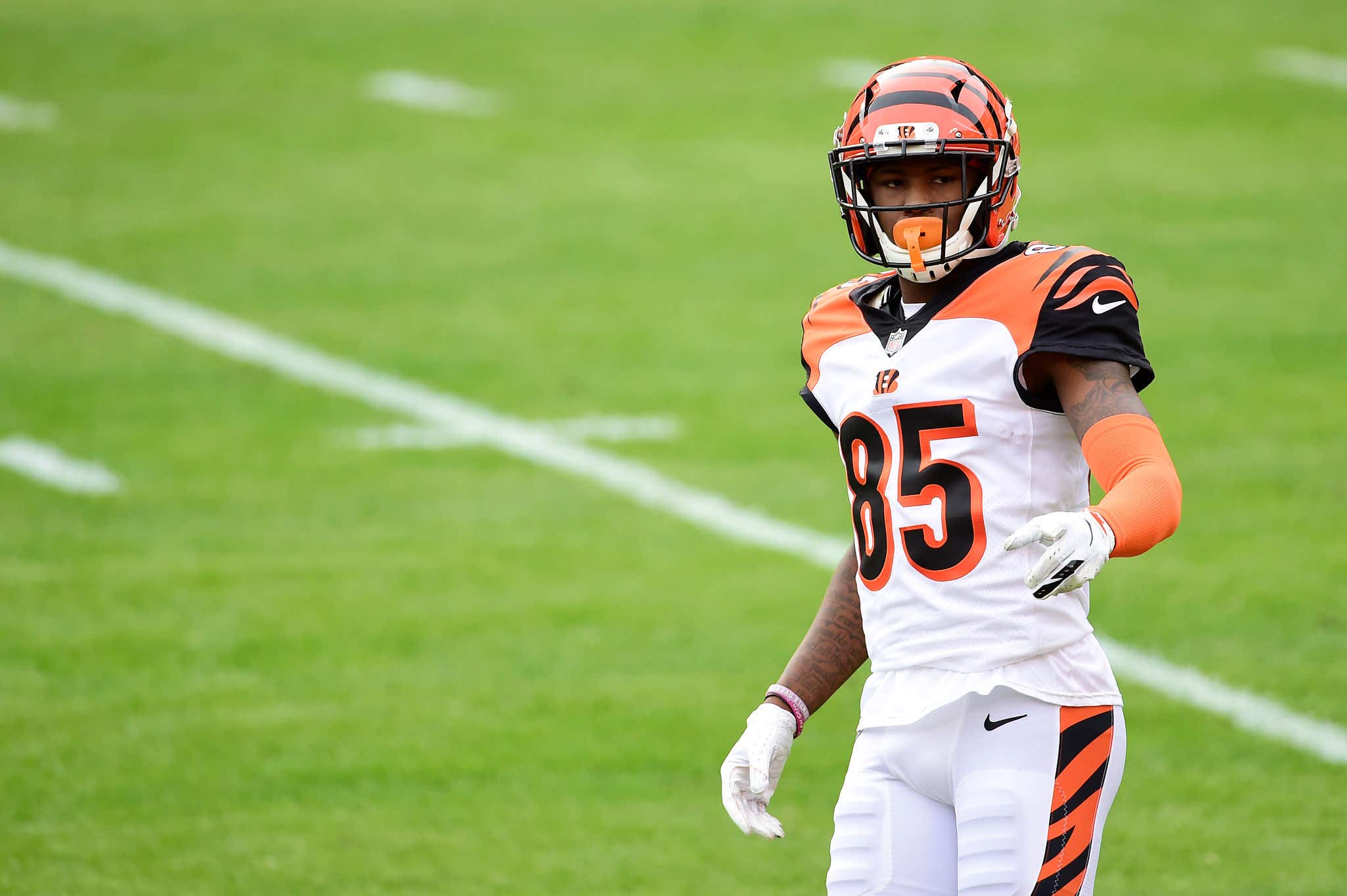 Patrick McDermott. Getty Images.
Michael Hickey. Getty Images.
I don't even think you need something truly flashy if you're the Bengals. You just need better. Good news is you're not as bad as the Falcons new jerseys, you just don't sniff the Chargers. I'm not even a Bengals fan, but I need to see Ocho running some routes now for Burrow. Just make it happen one time.