Corey Conners Aces The 6th To Pull Within Two Of The Lead On Moving Day!
Bam baby!!! The 6th is a hole that ate people alive yesterday. They put the pin up at a back right shelf that left a razor thin margin for error. Today they put the pin right down where a lot of the balls that missed left dumped down to yesterday. Today guys have the green light to fire away and that's exactly what they've been doing. Corey Conners took advantage in a big way drawing one in there and knocking it home. Only the 6th ace at this hole in the HISTORY of this entire dang tournament.
Semi-little known fact about aces at The Masters... they give you goddamn trophy for it. One shot, bang you get an award. Little bit of crystal showing up on the Conners mantle in the near future.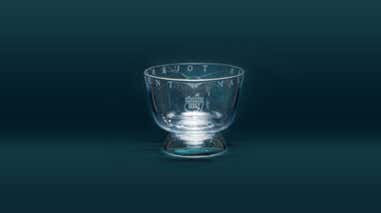 Congrats to Conners for the ace in itself, but he's thrown himself squarely into the mix here. He's been playing awesome golf the past month or two and seems to only be dialing it in more and more here. Let's see what the fella can do on Moving Day at The Masters.