Fore Please! Your Thursday Masters Betting Preview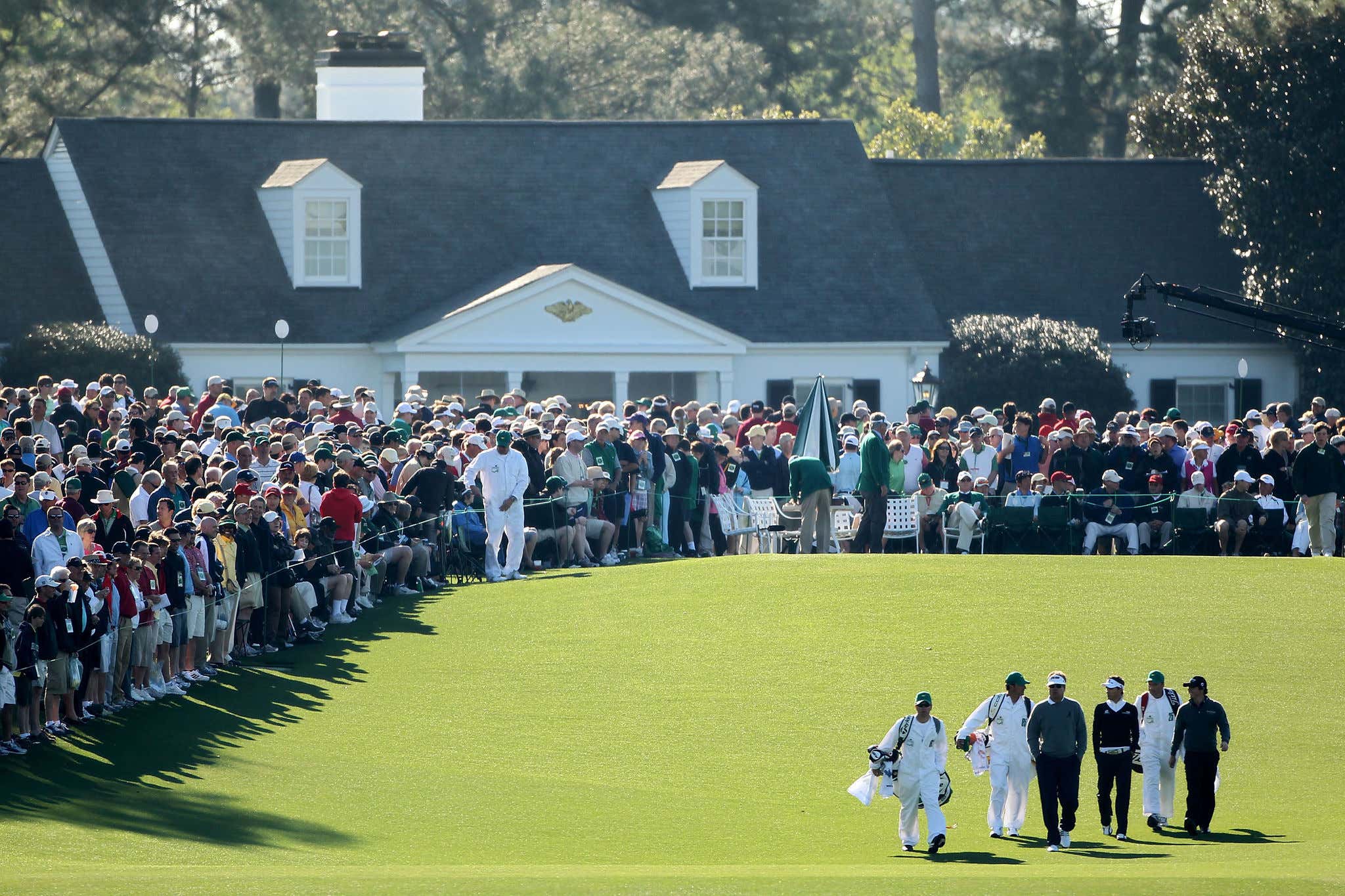 Andrew Redington. Getty Images.
Hello friends. It's time for the Masters.
Yesterday I laid out a massive 4,750 word blog previewing this entire tournament including my pick to win (JT). 
On a lesser scale, each morning I'll be laying out the lay of the land for that given day's action. I'll be honest I didn't summarize my overall betting card for the Tournament as a whole, so you can find that here from the Barstool Sportsbook:
Justin Thomas To Win +1000
Xander Schauffele To Win +2200
Patrick Reed To Win +3300
Tony Finau To Win +3300 (FOMO special)
Collin Morikawa Top 5 +550
Matthew Fitzpatrick Top 10 +275
Bernhard Langer Top 20 +1400
Top Amateur - Ollie Osborne +350
Top Debutant - Robert Macintyre +300
Winning Score Under 276.5 -105
The top of the full betting board is here for reference:
Today's Conditions
There's a ton of chatter about how fast and firm the greens are this year. With rain as a possibility on Friday-Sunday, I'm expecting the course to play as hard on Thursday as any day this week and completely different from the Fall. The Fall edition of this tournament featured more debutants than any Masters in history. I think there are going to be a bunch of players who saw the course play one way in November who haven't seen it in any other condition and play with a cautious plan of attack. So I'm going to be targeting the over on some round O/U's.
Rory McIlroy Over 71.5 +110 - I can't trust this guy on a Masters Thursday until he proves me wrong
Collin Morikawa Exactly 3 Birdies - Example A of a November debutant playing with caution.
Round 1 Matchups
Ian Poulter over Brian Harman -105 - Brian Harman is coming into this Tournament with a scorching hot putter but putting is an extremely variable statistic with little to no promise that recent successes will continue forward. Take the veteran Poulter who has seen this course 15 times (and played it well too - 14/15 on cuts and 9 top 25's)
Xander Schauffele over Rory McIlroy -109 - See above about Rory. Ride the X man.
Brian Gay over Jimmy Walker -114 - Jimmy has missed 14 of his last 20 cuts and his best finish among those was a T-46. Yikes. I don't know that he should be even money with anybody in this Tournament who isn't an amateur or former champ.
Patrick Cantlay over Sungjae Im -136 - Lot of talk about Im's performance in November but he's a prime example of a guy who may get juked a bit by the change in conditions. His form coming in isn't his best stuff so I'll lean on the superior Cantlay here.
Other Plays
Round 1 Sixshooter Ian Poulter +550 (over Conners/Niemann/Zalatoris/Harman/Kim) - Makes me sick to put this much action on Poulter but he's played in more Masters than all of these other guys combined… and it's not even close. Crazy to me that he has the longest odds of any of them.
Round 1 Sixshooter Matt Fitzpatrick +425 (over DeChambeau/Cantlay/Im/Scott/Homa) - I really like Fitzy in this Tournament in general. I like Sungjae and Homa too so they worry me a bit but Fitz has been around the block here a bit more often.
Jordan Spieth 1st Round Leader +1800 - When this guy's form was in the same shape it was now, he would get off to scorching starts at this tournament. Seen it too many times. Won't be missing out this time.
Low Round Score O66.5 -175 - Tough conditions will keep somebody from racing out and posting too high of a number.
Plenty of live props to look out for throughout the day, so have at it. Enjoy Thursday (responsibly) at the Masters.