It Would Appear As If Taylor Hall Probably Won't Be Getting His Jersey Number Retired In Buffalo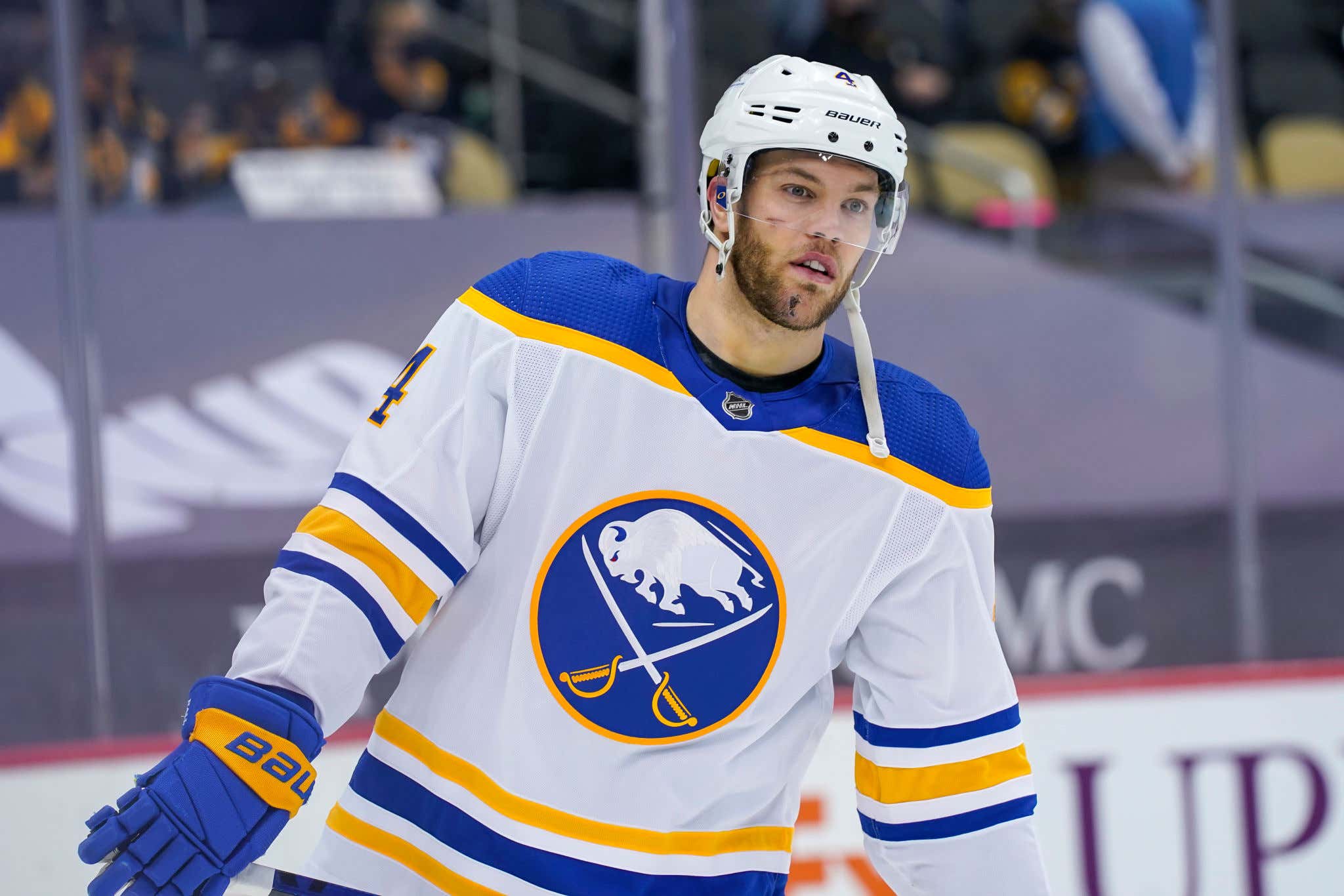 Icon Sportswire. Getty Images.
I feel like I'm piling on the Sabres today between this and the Eric Staal blog, but I promise you that I'm not. I mean, I am. But I'm not doing it for my own personal enjoyment. It's just that the closer we get to the trade deadline, the more comical the fire sale in Buffalo becomes. 
It was just 6 months ago that there was so much hope and so much promise for the Sabres after Taylor Hall had agreed to a 1-year, $8M contract with Buffalo. 
The addition of Eric Staal and Taylor Hall seemed like Kevyn Adams was doing everything he possibly could to surround Jack Eichel with some much needed help. Then Eichel got injured, Ralph Krueger sucked at his job, Taylor Hall only scored 2 goals in 37 games so far, and here we are. The Buffalo Sabres are sitting Taylor Hall tonight against New Jersey in an attempt to just keep the guy healthy for a potential trade over these next few days. 
$8M for 2 goals and a move at the trade deadline. Really makes you wonder if maybe the Sabres organization is cursed. It's not like they just didn't try. Looking back on it now, I still think Kevyn Adams made the right decisions. But for some reason or another, it was a total fucking disaster. An $8M disaster to go along with the $9M Jeff Skinner disaster. 
So all we know for sure right now is that Taylor Hall most likely won't be getting his #4 retired in Buffalo. Because all signs point towards Taylor Hall having played his final game in a Sabres sweater. And I think the only player in NHL history who could possibly have his number retired after only scoring 2 goals with an organization would be Ron Hextall with the Flyers. But, ya know, he's a goalie. Not a former Hart Trophy winner who cashed in an $8M ticket and then did absolutely nothing for half a season. 
Sidenote: Would it kill the Sabres to wait until the 12th to pull the trigger on a deal here? I hate when Deadline Day comes around and all the big trades are already over with.