How The Hell Is Mike Trout Behind Kiké Hernández On MLB's Top 20 Selling Jerseys Of The Year?
I love when these lists come out, I'm always fascinated by them. Baseball jerseys aren't for everyone, but if you're a die hard fan you have no problem rocking one to a game. Don't get me wrong I don't wear my Cal Ripken Jr out to the grocery store, but I have no problem throwing it on for a game. This list is usually a who's who of the best and most popular players in the game, and that seems consistent this year...except for one guy.
For as much crap as we talk about the west coast and how no one cares about sports out there, they have have of the top 10 in jersey sales, and if you look at the players you know why. Mookie Betts is a clear cut #1, these rankings are from the end of the 2020 World Series so it makes sense there are a flood of Dodgers in the top 5 with Mookie, Cody Bellinger #2, and Clayton Kershaw at 5. 
Fernando Tatis Jr IS the face of baseball and his spot at #3 proves that, the guy plays for a franchise that 3 years ago people legit forgot about, how he is leading Slam Diego into the national spotlight. Love him or hate him, Bryce Harper moves the needle, Philly fans love their guys so it makes sense that Bryce is #4. Now who's to say those jerseys won't be burned in a few years if and when he eventually wears down and the fans hate him, thats a story yet to be told.
If Aaron Judge could stay healthy that pinstriped 99 would be a top 3 jersey in my eyes. Him at 6 isn't a bad spot, it's a ton of jerseys sold, but he has the star power and the team to be the top guy in baseball. I wonder if this is counting Yankee jerseys with names on the back of them? Ronald Acuña Jr is another guy who has the talent to be a top 5 guy on the list, the Braves jersey is sweeeeet too, it's a looker. Acuña is an all around monster and has a legit chance at 40/40 this season, my guess is he jumps up a few spots next season with a 40/40 year.
You know Francisco Lindor was going to be on this list, Mets fans got their guy and they bought the jerseys to show it. Now factor in the Mets just announced they're selling the black jerseys and he may be 1 next year. That all black Lindor jersey is gonna look goooooooooooood for another 10 years.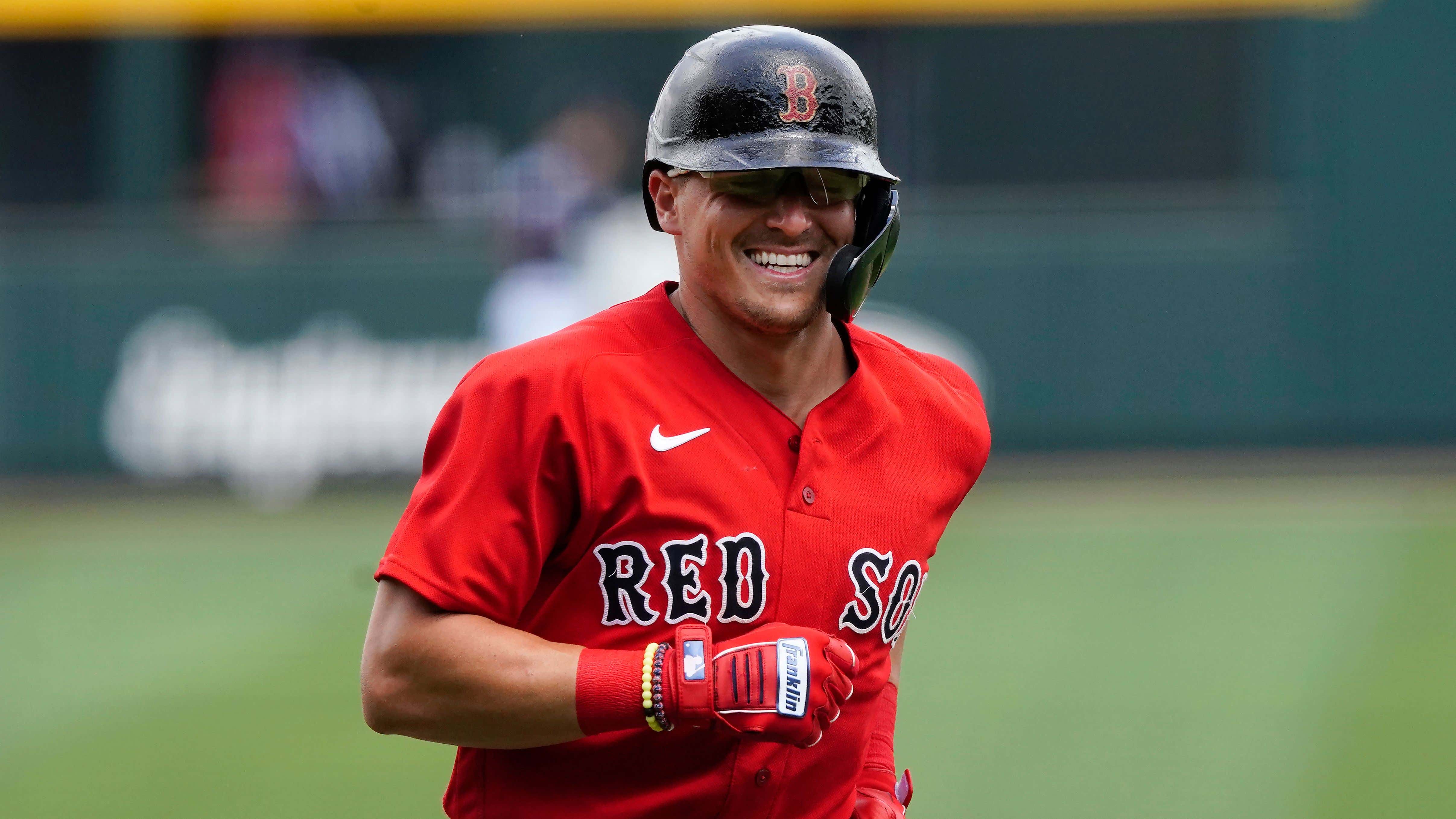 John Bazemore. Shutterstock Images.
At 9 we have……Kike Hernández? What the hell? I mean he's a fine player, World Series champion…but a top 10 selling jersey in baseball and AHEAD OF MIKE TROUT?!?!?! What is going on? I get Hernandez is on a new team, but is Boston really about to be flooded with Hernández jerseys? I doubt it. Trout is the best player in baseball and he's #10? This just fits the storyline that MLB can't and flat out refuses to market the best talent they've had in the last 30 years. Guy would be a Hall Of Famer if he retired tomorrow and he's 10th in jersey sales behind Kike Hernández. Thats laughable. 
After the top 10 we have the usual suspects, Nolan Arenado in his new Cards jersey at 11, Javy Báez at 12, another Dodger with Corey Seager at 13, Gerrit Cole and his pinstripes at 14, Yadi Molina making one last go around at 15, Yelli in his Brewers uni at 16, another Brave with Freddie Freeman at 17, the best pitcher in baseball in Jacob deGrom at 18, Jose Altuve at 19, and Big Meat Pete at 20. Lot of Mets, lot of Dodgers, and a few interesting names left off. 
I'd have thought we would have Trevor Bauer, maybe Anthony Rizzo, no Juan Soto? Lets show that guy some love. Still mind blowing that Kike Hernández is on that list above these guys.