We Ain't Going! Get Your Loyola Chicago Merch While It's Hot
We'll dive into how wrong my Misfits teammate Reags and all the rest of the haters have been about this Loyola team since the season began in a blog a little later. The disrespect was rampant but it's water under the bridge because that's what we Jesuits do. "Turn the other cheek." Ever heard of it? 
For now, get your MVC (*ACC, BIG10) Champion Loyola University Chicago merch now while it's hot. 
If you order it today you will have it in time for the sweet sixteen bash next weekend.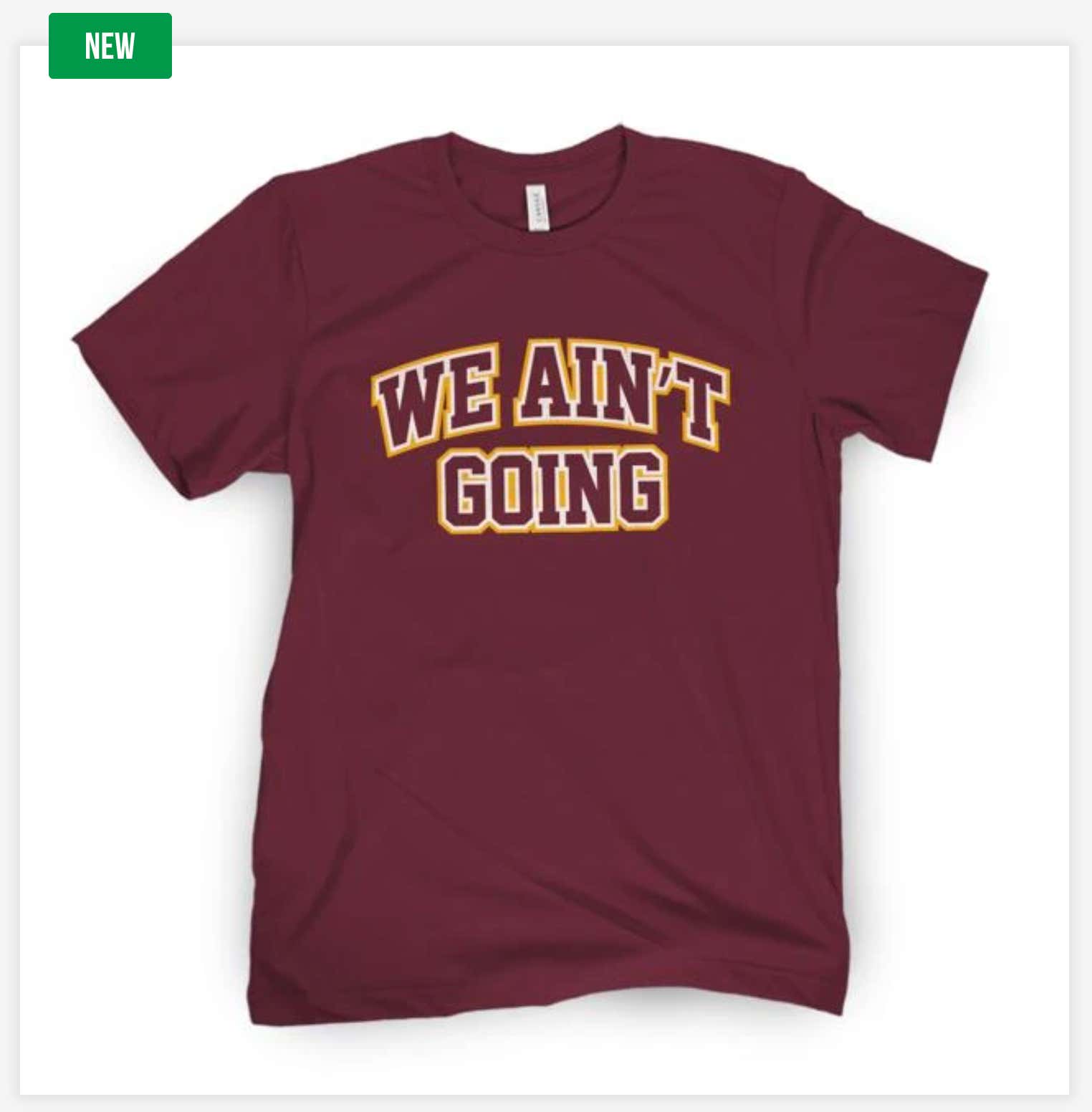 (FYI - "We Ain't Going" has been this team's unofficial official battle cry since the 2018 campaign. It needed a shirt badly).
This one you know we had to do right?
And last but not least- for the big fella