Samuel Army's Weekend Soccer Preview/Picks – The "Yawnchester Dærby?" Edition
Sam's Safe Space for Soccer Stoolies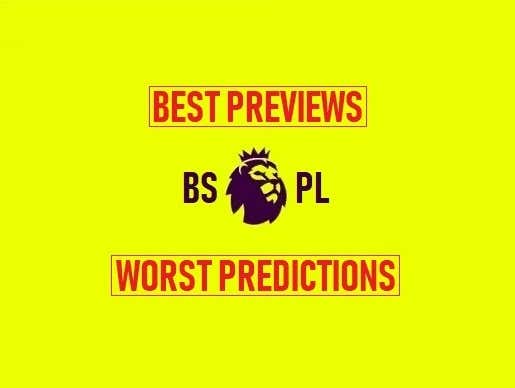 Hi Haters™,
I know I talk a lot about soccer never sleeping but I'll be damned if this season hasn't felt like one long non-stop matchday. Seems like just yesterday Liverpool and Chelsea were facing off in a huge game with massive top 4 implications… maybe because it was yesterday, and now the clubs have to turn right back around and play on Sunday and Monday, respectively. Sheesh.
No fans and nonstop games sounds like a possible recipe for boring games… but hopefully me saying that (The Power of the Mush™) will ensure we get some good ones this weekend.
Now let's take a look at what's worth watching this weekend…
---
---
ENGLISH PREMIER LEAGUE
Scores from last week:
---
POWER RANKINGS
TOP 4
1. City
.
.
.
2. Everton
3. United
4. West Ham
Honorable mention: Chelsea
BOTTOM 3
20. West Brom
19. Sheffield Utd
18. Southampton
Dishonorable mention: Burnley, Brighton
---
WATCHABILITY INDEX (meaning must-watch … not always a good thing)
1. City (good soccer is good soccer)
2. Chelsea (how long can they keep skating by?)
3. Leeds (no consistency but the potential for plenty of fun)
---
Table as things stand:
Dangly status: bit of breathing room for the boys
And the schedule for this weekend:
---
PICKS OF THE WEEKEND
CITY [-200]
UNITED [+600]
Draw [+360]
It is not every day that a #1 vs #2 matchup feels so lopsided but here we are. United have shown before that they can pop up with a big surprise here and there, plus they are a better team with Edinson Cavani back in the side so I'm not say they've got not shot… but it definitely seems far-fetched to think they could pull something out this weekend. The Red Devils have looked pedestrian at best lately, and have tended to play not to lose every time they come up against a "big" team this season. If you got a little itch to dabble on the draw given United's recent history in games like this I couldn't blame you… but Pep's Petrostars are cooking with absolute gas at the moment.
Prediction: CITY TO WIN 2-0
---
CHELSEA [-175]
EVERTON [+550]
Draw [+320]
Hat tip to Tommy Tuchs. Chelsea's record so far since he took over: 10 games and 0 losses, and the Liverpool on Thursday arguably gives him his first "signature win". Tough to argue with that, and gotta give TT credit for seemingly sorting out the team defensively, but that offense… WOOF. I don't know what the best formation or personnel is, and frankly I'm not sure he does either. And until Tommy T comes to his senses and starts playing The Babyjesus for more than 20 minutes he will remain on my shit-list. On the other hand, Everton didn't look great against Southampton OR West Brom this week, which gives me pause, but tough not to lovvvvvvvvvvvvve those odds in a game that feels a lot closer to a toss-up than the bookies seem to think. I really like the draw if we are being completely honest with one another but I gotta stay consistent with my prediction on this week's podcast (when I thought, wrongly it seems, that James would be back in time for Monday) so…. 
Prediction: EVERTON TO WIN 2-1
---
BRIGHTON [+160]
LESTER [+190]
Draw [+225]
Mannnnnnnnnnnnnnn, Brighton over Lester was my "best bet" in this week's podcast but I kinda figured the Foxes would find a way to slip past Burnley before getting tripped up by an underrated Seagulls' squad. Unfortunately Lester dropped the ball (and points) in the midweek game but I still think the massive injury toll and lack of rest for an increasingly thin squad is going to be too much. Sadly the oddsmakers seemed to have figured that out as well. 
Prediction: BRIGHTON TO WIN 2-1
---
Some more predictions… to increase the possibility that I eventually get one right, maybe (note: gonna start highlighting my BETTER BETS – meaning the ones I legitimately like as opposed to just picking because it's kinda my make pretend job – in BOLD): 
• Burnley 0-2 ARSENAL
• Sheffield Utd 0-1 SOUTHAMPTON
• Villa 1-1 Wolves
• West Brom 2-2 Newcastle
• LIVERPOOL 1-0 Burnley
• TOTTENHAM 2-1 Palace
• West Ham 2-3 Leeds
---
---
REST OF EUROPE
SPAIN: 1st place Atletico welcome 3rd place Real in a massive Madrid Dærby on Sunday (9:15am CT) with the hosts holding a 5-point lead over both their local rivals and Barcelona
GERMANY: Huge weekend in Bundesliga as well as (a depleted) 5th place Dortmund head to leaders Bayern on Saturday (11:30am CT)… and good news: you can catch it on regular old ABC
ITALY: Leaders Inter welcome 4th place Atalanta on Monday (1:45pm CT)
---
So there we go. Champions League is BACK next week. Stay pumped. Thanks for reading you beauties!