Cap Off Tom Brady's 7th Super Bowl Week with This 2011 Article About How He'll Never Be Comparable to Joe Montana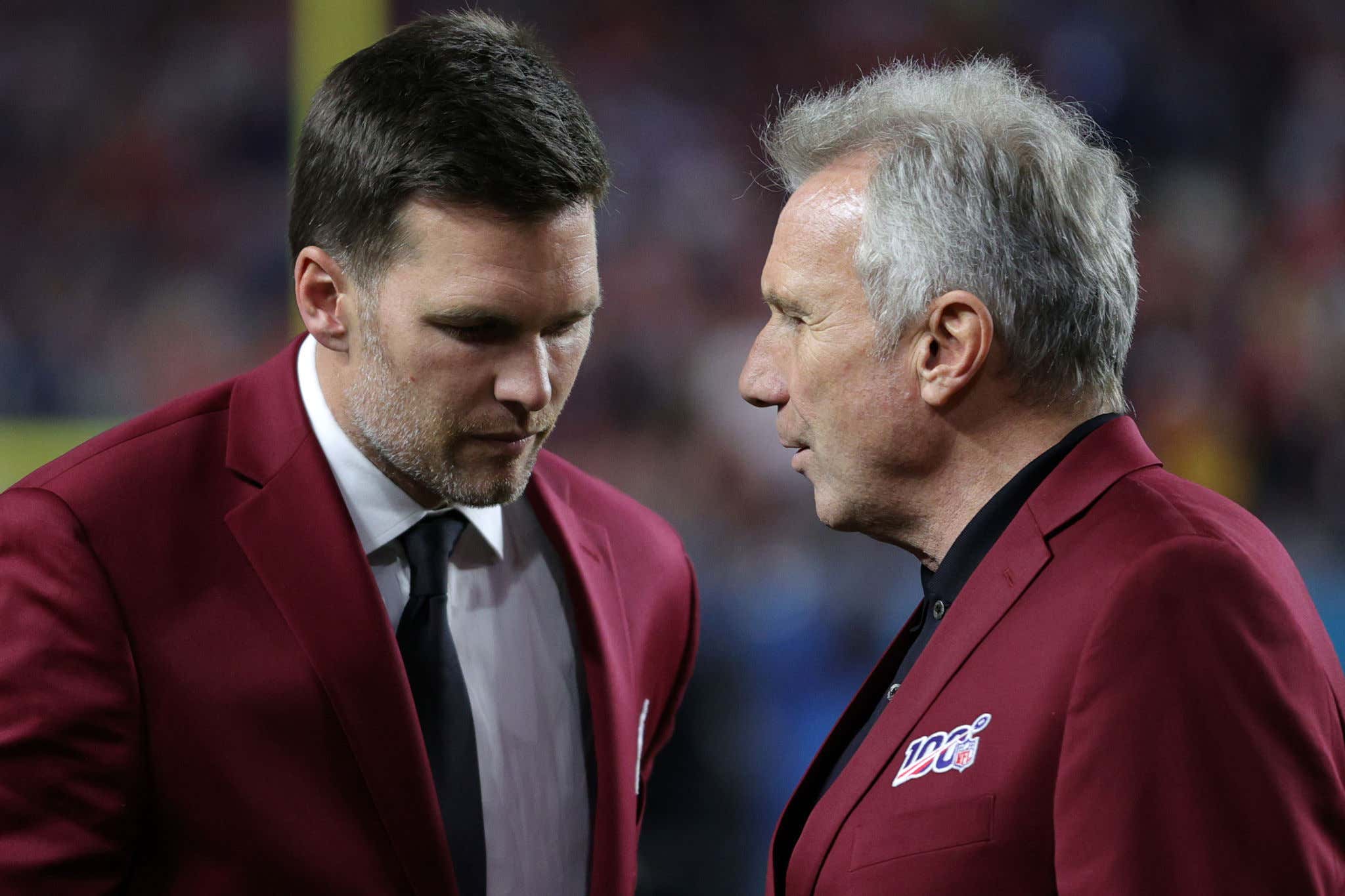 Maddie Meyer. Getty Images.
Sometimes it's not enough to achieve an unprecedented degrees of success heretofore unimaginable. To really get the most out of all you've accomplished, you've got to save the receipts. Especially when those receipts are from so long ago, the term "save the receipts" only existed for the purposes of taxes and expense accounts. And when said receipts said you'd never, ever amount to as much as your boyhood hero, so much the better. 
This is from Bleacher Report, exactly 10 years ago this week: 
Brady had just become the first player in NFL history to win a unanimous MVP. But his No. 1 seed Patriots got unceremoniously bounced out of the playoffs by Rex Ryan's Jets. Which was considered by many to be the sound of impending doom for his career. The then 33 year old standing in his own professional grave. And disqualified to ever be in the GOAT conversation. 
Click the link for the full treatment if you want. But here are some highlights to take you into the weekend:
Tom Brady is considered one of the best quarterbacks of this generation. A lot of fans and analysts already consider him to be one of the best ever.

But how does he compare to the great quarterbacks of the past?

Right now we'll look at Joe Montana, who was the 49ers quarterback through the 1980s and early 1990s before finishing his career in Kansas City.

Montana won four Super Bowls and is now in the Hall of Fame.

While Brady and Montana are comparable on several angles, here are 10 reasons Brady can't live up to Montana. …

Tom Brady is a master of reading defenses and reacting to what happens on the field, but as the Jets playoff game showed, if you don't give Brady enough pre-snap information and you cover his receivers, he loses a lot of his creativity.
Montana was a master at being calm and cool under pressure and found a way to make the play. …
Joe Montana was named to the NFL's 75th Anniversary Team. If they do this again for the 100th anniversary, I have a hard time seeing Brady crack that list of Montana, Otto Graham and Johnny Unitas. …
Joe Montana went to four Super Bowls and didn't lose any. Tom Brady and the Patriots lost their last appearance in the Super Bowl. …
Joe Montana is known for a lot of things, but fourth quarter comebacks were his specialty.When the team was down, as long as Montana had the ball, the game wasn't over. It didn't matter how little time was left on the clock.
Looking back at it now, it was just so quaint. A relic from a simpler time, when Brady was still partway through the second section of what has been three separate Hall of Fame worthy careers. Not still thriving in his third act as he is now. 
For the record, that quarterback he could never compare to? He went 133-54, .711 for his career, regular and postseason combined. Brady currently stands at 264-80, .767. With 34 postseason wins (and counting) to Montana's very impressive 16. Meaning he is 184 games above .500. 
So yeah, the premise of the Bleacher Report piece is correct. You can't compare these two all time greats. Not any more. 
#KisstheRings