Having A Shitty Tuesday? Listen To Kevin Butler Tell Stories About Mike Ditka & The '85 Bears To Instantly Feel Better
You might have seen a popular story floating around the internet last couple days from our guy WSD detailing his near death experience of mindlessly wandering his way into an NYC subway station. Maybe you didn't. Either way it was the talk of Barstool Chicago leading up to the Super Bowl for obvious reasons. 
Naturally, everyone is very happy that Dave made it home alive and well. Nobody wants that kind of their blood on their hands. 
But lost in the chaotic shuffle of last week's Red Line Radio is that we had Bears' legend Kevin Butler join the show to talk about being a Super Bowl Champ. And as we get going, there's no slowing down on Ditka stories and what it was like being the most regular guy on a roster that loved to compete. Just a small taste about whether it's better to squib or pooch to Deion Sanders
There's more about doing O-line drills and how McMahon took him under his wing (kinda) early in his rookie year. Even get into the evolution of the kicker position and what it was like being on the delivering end of the most famous Monday Night field goal:
There's a ton of shit in the Kevin Butler interview that's going to make you want to call your dad and sit down and listen to it together. It's nostalgic and funny and exactly in the sweet spot of Red Line Radio. 
You can listen here: 
Some more highlights: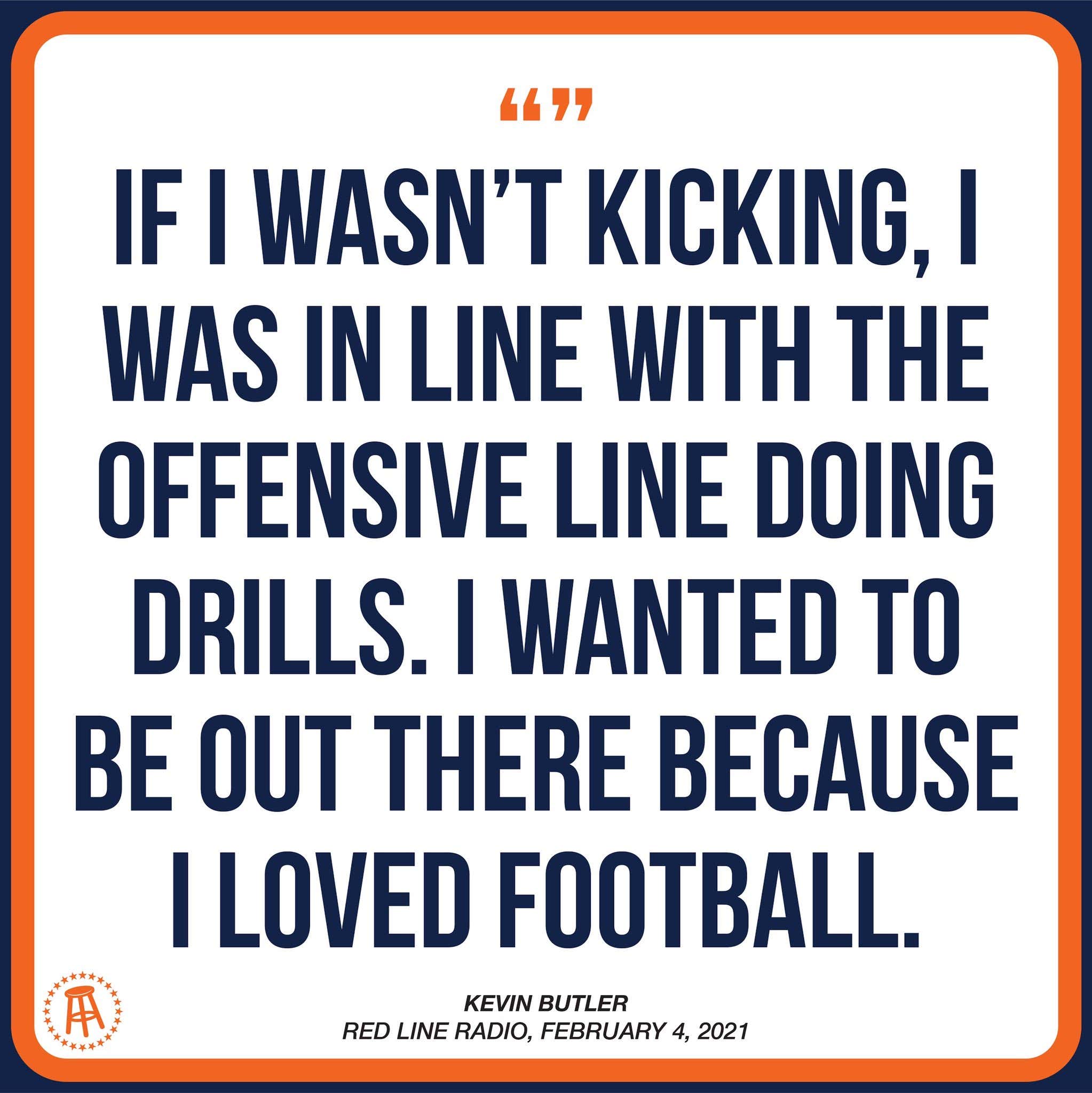 We'll be back again this Thursday morning with a recap of the live stream. Might even have a special guest from Super Bowl Sunday. 
Until next time - All Gas No Brakes and go listen to that damn show.