The Barstool Fund - C-FAB 1 Inc. (Thanks To Penn National Gaming)
Thank you to Penn National Gaming for their donation to help cover our next business, C-FAB 1 Inc. (Trevose, PA). 
Veteran owned and operated C-FAB 1 Inc. is an Orthotic and Prosthetic central fabrication company located just outside Philadelphia, in Trevose, Pa. C-FAB 1 fabricates orthotics and prosthetics throughout the US and Canada.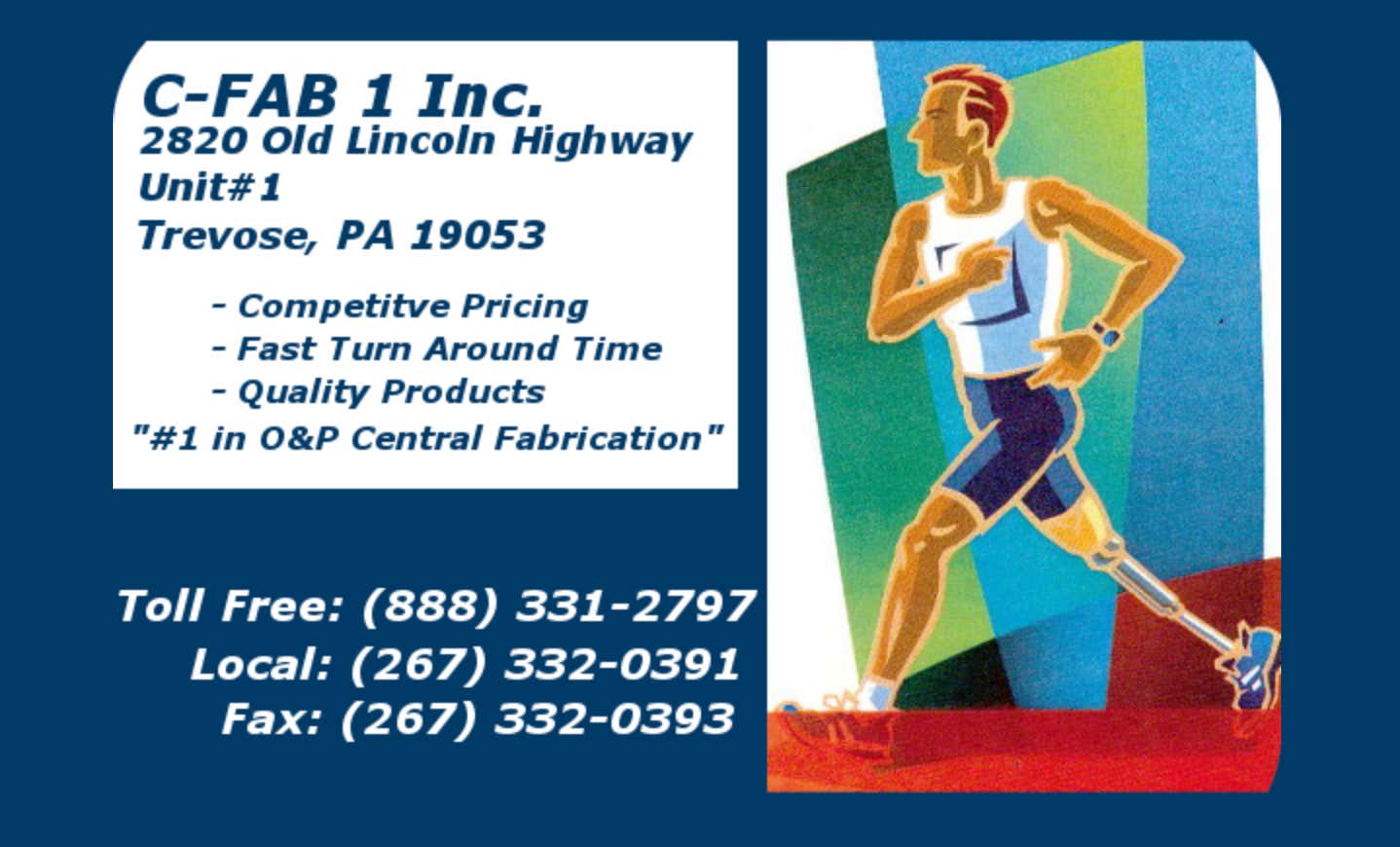 Reader Email
Dear Mr. Portnoy,

To start, I would like to thank you for what you are doing. Whether you pick us or not, you are a great American. Sir, my name is Greg Michalowski. Our company, C-FAB1 is owned and operated by myself and my partner, Ed Gorman, who is a US Navy Veteran. We have been in business for 14 years and we employ 8 people, including Ed and myself.

Our Business fabricates Prosthetics and Orthotics. We help people of all ages that would otherwise be mobility restricted in their daily lives. The people we provide for come from a variety of different backgrounds and are among every age. As many of our customers are children, we custom make braces for The Children's Hospital of Philadelphia's young patients, among other great customers. Most of our business is to serve the medical community in general. Feel free to refer to our website for product samples.
As a business, we have always found a way to pay our employees. Whether we have chosen to forgo our own paychecks or take out a loan, we found a way to take care of our people. My wife and two sons are involved in the business (as employees), which stresses me out even more because between my two sons, I have five grandchildren. If our business shuts down, I will feel as though I let everyone down and I worry about what will happen to them.

When the pandemic hit, we were getting very little to no work since most of the companies that we do work for had a decrease in patients. The reason our customers are having a decrease in patients is due to the government shutting down facilities within our state of Pennsylvania. We were forced to lay off 4 employees plus Ed & myself. We were fortunate enough to apply for and receive the PPPL (loan). This provided us the ability to bring back all employees immediately, as required. We were still receiving less work than prior to the pandemic since these facilities are receiving less patients. When the PPPL ran out, we had to lay off two employees again. We were able to bring back one, leaving one still laid off.

We have borrowed additional monies to stay alive. I am not sure how long we can stay in business. Any financial help that you would be able to provide would assist us to sustain our business and continue to pay our employees. Thank you for your consideration and for what you are doing for small businesses in America. No matter what you decide, we appreciate your hard work and dedication.