Sorry To Interrupt The Playoff Celebration, But The Browns 2021 Schedule Is Absolute Cake. 16-0 Is A Very Real Possibility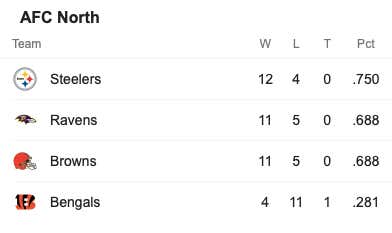 I know everyone is all caught up in the playoff matchups and MVP voting and all that jazz that comes with the completion of this year's regular season, but a little known fact here is that although the Browns had a once in a lifetime season, went 11-5, and broke their 18 year playoff drought, they still did finish 3rd in the AFC North division due to tiebreakers. And while my mind is 100% on the Steelers and our postseason run right now, I can't help but mention that……
Oh baby. This might be better news than making the playoffs itself. Because folks, we're going to start using a new L word in town now. Not LOSING, I'm talking LONGEVITY. The Browns have established themselves as one of the leagues powers, this year, but after looking at next years schedule, I don't see how we don't repeat as playoff participants and Super Bowl contenders.
Let's get this clear right now: the Browns will be going 8-0 at home. I don't see how they lose any one of those games.
And yes, sure, @ Kansas City, potentially on opening night if they win the Super Bowl again this year, will be difficult. At Green Bay and at New England could also present potential close games. But I can tell you this: Chiefs, Packers, and Patriots fans are also looking at their opponents this morning and thinking the exact same thing. "Oh shit, we have to play the Browns next year".
Not taking my mind off this year, but I think 16-0 is a legitimate possibility next year. I haven't seen any opening win totals yet, but I'd imagine the Browns open up with an Over/Under of 14.5 wins. It's all going to come down to the Chiefs, Packers, and Patriots. Win two of the three, you go Over. Lose two of the three, you go Under.