RIP David Prowse - The Man In The Darth Vader Suit Throughout The Original Star Wars Trilogy Has Died At 85
THIERRY ZOCCOLAN. Getty Images.
BBC- Dave Prowse, the Bristolian former bodybuilder best known for playing Darth Vader in the original Star Wars trilogy, has died aged 85.

Prowse was cast as Vader for his imposing physique, even though the role was voiced by James Earl Jones. But the weightlifter-turned-actor was most proud of playing the Green Cross Code Man. The role, promoting road safety in the UK, earned him an MBE.

"Though famous for playing many monsters - for myself, and all who knew Dave and worked with him, he was a hero in our lives. May the force be with him, always!" said his agent Thomas Bowington. 

Mr Bowington called the actor's death, after a short illness, "a truly and deeply heart-wrenching loss for us and millions of fans all over the world".
Aw man. I know this probably isn't the news any of you wanted to hear (especially if you're a Star Wars fan), so I'm sorry if I'm the one delivering it here, but unfortunately, David Prowse has passed away at the age of 85. 
Prowse, if you're unaware, was a famed bodybuilder in the 60s and 70s who George Lucas cast to embody the incredibly physically intimidating Darth Vader after taking a liking to his performance as F Alexander's bodyguard in 'A Clockwork Orange'….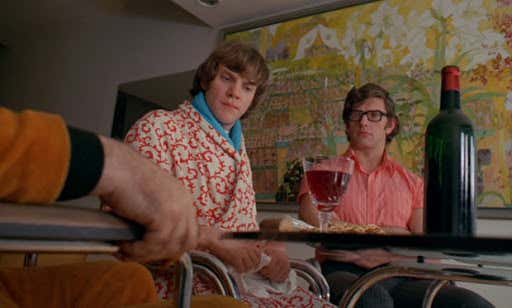 (That's Prowse on the right)
Obviously, James Earl Jones is the voice behind the intergalactic monster we all love to hate, but Prowse was the one imposing that terrifying stature throughout the original trilogy and making each and every iconic mannerism that brought that character to life! Think about the way Vader sways back and forth…the way he walks…the way he swings a lightsaber…the way he throws Rebel soldiers - that's all Prowse!
He absolutely loved being apart of the Star Wars universe, too…..
Prowse went on to train Christopher Reeve for 'Superman' and its sequels, as well, which is pretty awesome in-and-of itself.
Tough loss for the galaxy, but rest assured, the Force will be with him….always.