True Love Exists: The Miz And His Wife Maryse's First Date Was At A Sex Shop Looking At Sex Swings And Ball Gags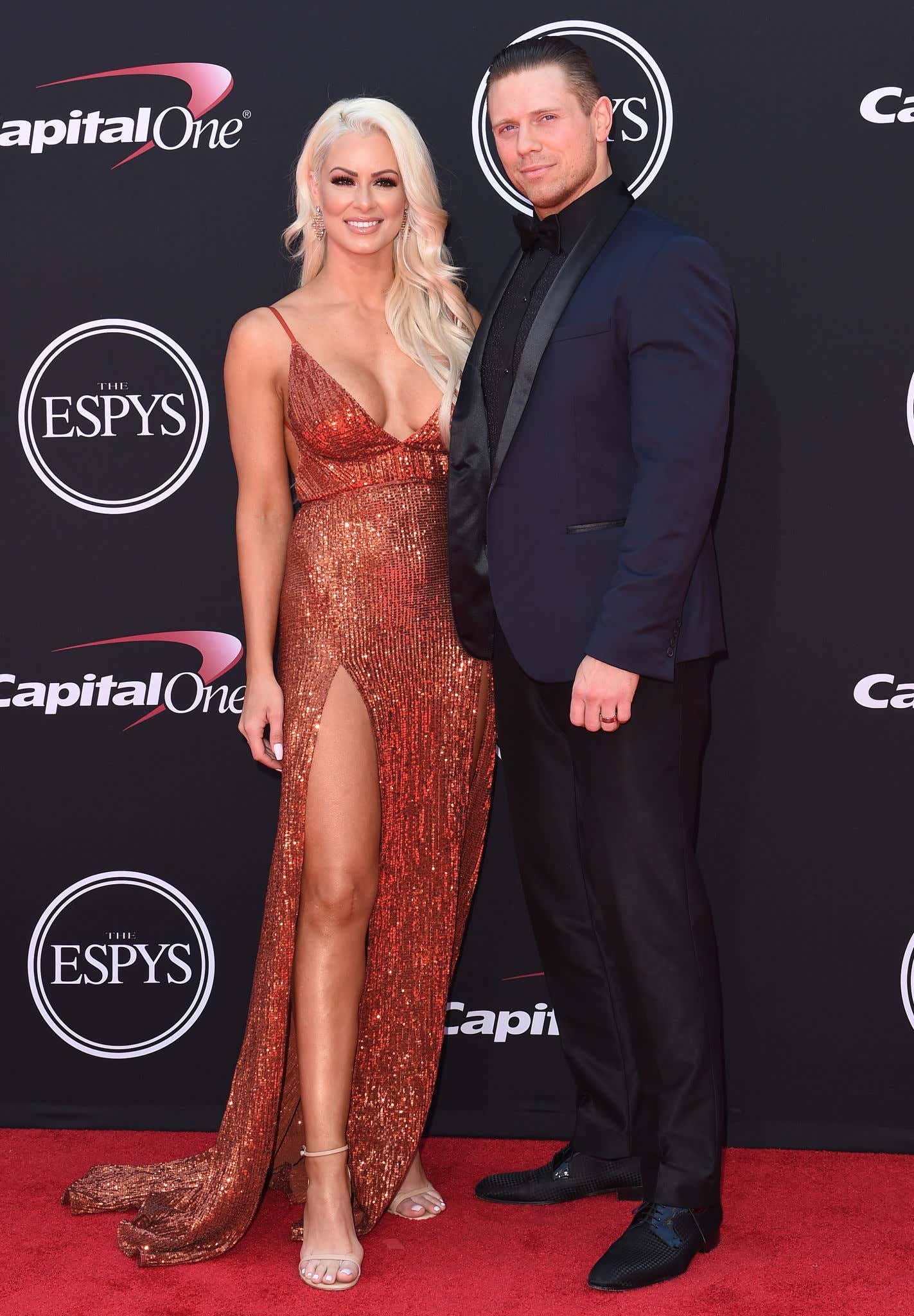 Axelle/Bauer-Griffin. Getty Images.
That's Mr. and Mrs. Mizanin, a very good looking couple if I don't say so myself. They have been together for yearssss, were married in 2014, traveled the world with the WWE, and have 2 children together. Now they have a reality show where they document all their hijinx outside the ring. All in all, a great couple in love. And how did it all begin? The way all great relationships start, at the sex shop.
"There's like swings and a mask with a ball and I'm like 'are you into that?' She's getting more and more weirded out…we go into the parking lot and we ended up talking the entire night up until our flight at 4 in the morning. So after I got done with that conversation with her I told myself 'I need to find a woman like that. That's the type of woman that I want.' And this was 2008 and we've been together ever since."
It's just so beautiful. I believe as the kids say, "goals". Just checking out the sex swings and ball gags with a certified 10/10 on your first date. Probably doing those "it'd be so funny if I just happened to buy this whip, right? Lol, right?" and her being like "oh that'd be a real shame if you happened to buy that". Talk about not faking it on the first date. Miz just straight up telling her he's into the kinky shit, and her being like "YUP". And now, 12 years later, they are still together. Ain't love beautiful? 
The full story is on this week's KFC Radio, which you can find here: