The Tagovailoa Brothers Probably Had The Best Weekend Of Any Brothers In Football History
Barry Reeger. Shutterstock Images.
Taulia Tagovailoa is a fucking stud. No other way to put it, guy is probably already the best QB we've seen at Maryland since…Shaun Hill? No offense to Danny O'Brien, of course. But Taulia is so awesome. He started rusty in that first game but then we saw why Coach Locks stuck with him, as he has been dominant in the last 2 games, with wins over Minnesota and Penn State.
Penn State might be a dead program at this point. James Franklin, what a shame to see this happen to such a great guy LOLLL. 
RIP Penn State.
So after Little Tua balled out on Saturday, Big Tua took the field for the Dolphins yesterday and looked impressive as hell
And Taulia was watching from his Knox Box in College Park, having a grand ol' time
What a weekend for the brothers. Doubt there has ever been a weekend as good as this one for a pair of QB playing bros, and if there is a very obvious one, it's not coming to my mind right now. Drop Penn State to 0-3 in Happy Valley and then beat Kyler in back to back days? That'll do, donkey. That'll do.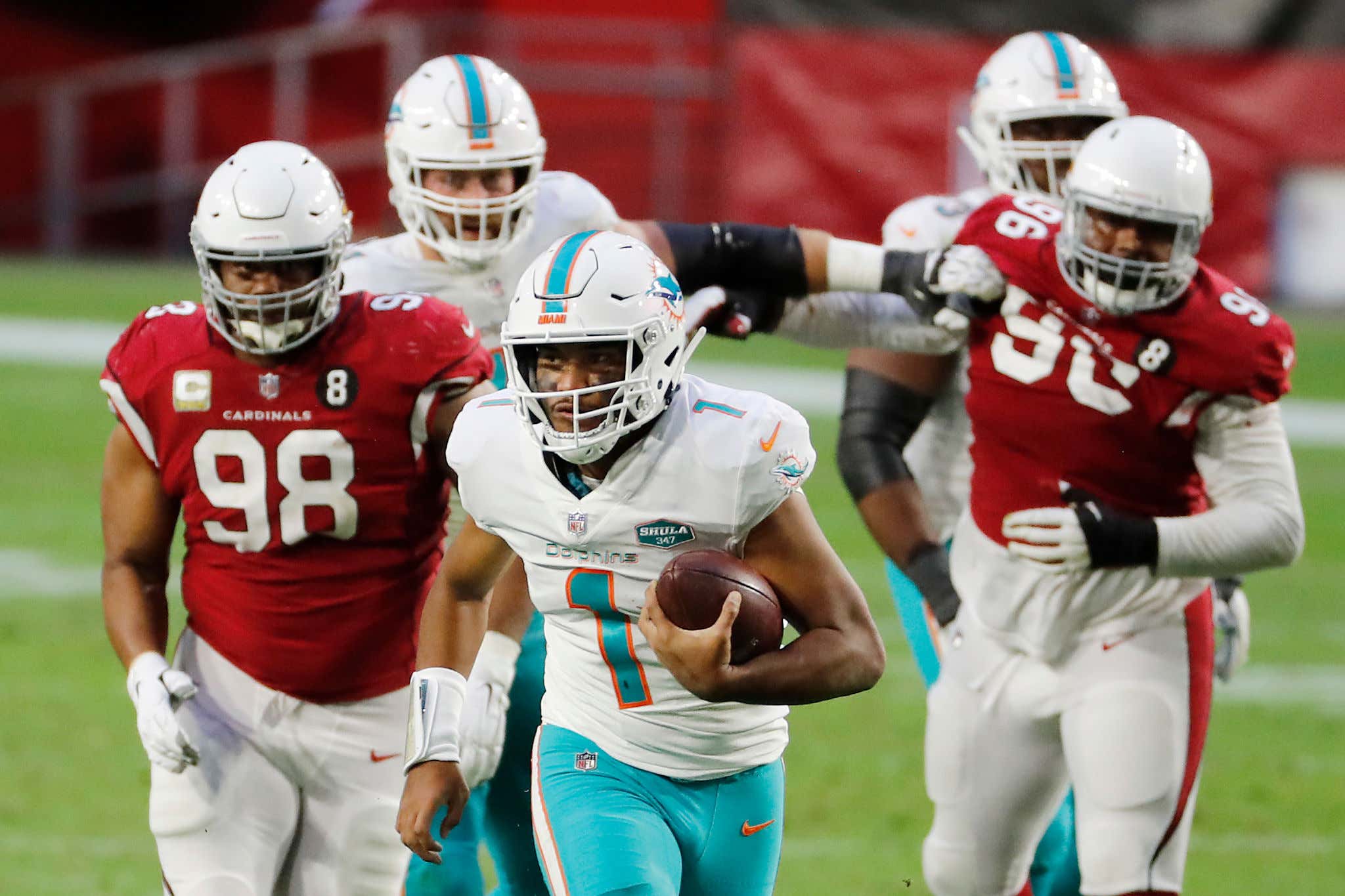 Chris Coduto. Getty Images.