Giants At Washington - We Are Still VERY In Play To Win The Division With A Win Today - Week 9 Live Blog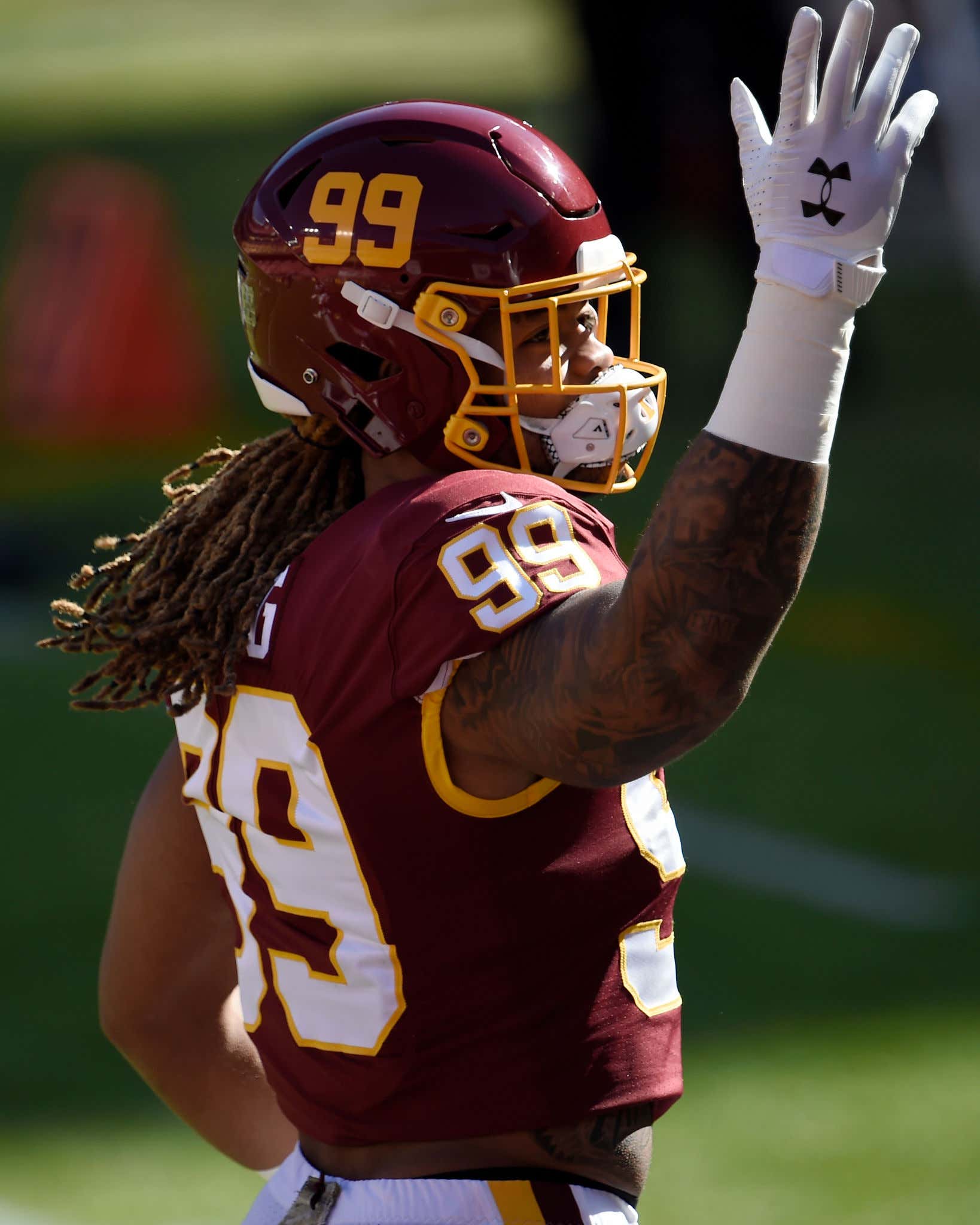 Greg Fiume. Getty Images.
What a weird game today. The 1-7 Giants come to town to face our 2-5 Washington Football Team. On paper this game sucks. But in reality, there's actually a lot at play here. For the Giants, they theoretically should be in full tank mode. At 1-7 with no real weapons whatsoever, they need to pile up the losses. For Washington, a win puts us at 3-5 and very in play to win the division by going 7-9. 
I expect Daniel Jones to meet his makers in Montez Sweat and Chase Young today. It should be non-stop pressure from the first snap. Danny Dimes has more turnovers for a QB through his first 20 games than any other QB not named Ryan Leaf. Washington also has a top 5 pass defense in the league. It should be a perfect storm today on defense.
On offense, just keep feeding Terry and Gibson. It's a pretty simple formula. They are both dynamic playmakers and there's no need to over-think this one. Get them the ball in space and let them do their thing.
I cannot believe how optimistic I am for this game. What sucks is the Giants beat us a couple weeks ago. What a dumb game that was. Even though that was less than a month ago, I feel so much has changed and our Washington football team, the Washington Football Team, should win this one with ease. Which means the opposite will happen, right? Fuck, now that optimism has turned to pessimism. 
Prediction: Washington 24, New York 10.