Alex Trebek Has Passed Away At The Age Of 80
Honestly guys, I don't even know what to say right now. Even though we knew the battle Alex was going up against, this news is still absolutely gutting. Maybe it's because he kept going to work and seemed to be doing alright on most nights despite the awful disease he was fighting. Or maybe it's because he was so beloved, we just wanted to believe everything was going to end up fine regardless of the odds. And I guess in the grand scheme of things, living 80 years, being beloved by millions of people you never even met, and passing away while surrounded by loved ones means you lived a full life worth living. But he succumbed to pancreatic cancer after putting on as brave a face as you will see during his candid updates for people fighting that disease or any other disease with such an uphill battle, which hopefully will be remembered as his final moments of career built on class and grace.
I could go on forever about how much I loved the man that we all felt like we knew because we invited into our living room for 30 minutes every weekday for years to entertain us by keeping things loose by zinging nerds, throwing out zany accents, casually reciting some gangsta rap, and simply being the perfect host of the best game show on TV. But it would probably ring hollow to all the stories and moments he created in so many peoples' lives. So instead I'll share some of the great memories he created below and continue to add to it throughout the day because I'm sure there will be no shortage of love poured out today for a real one.
RIP Alex Trebek. #FuckCancer
Giphy Images.
Giphy Images.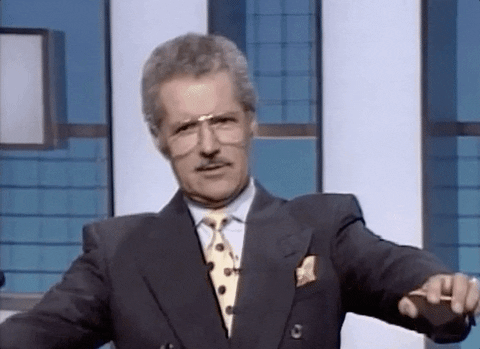 Giphy Images.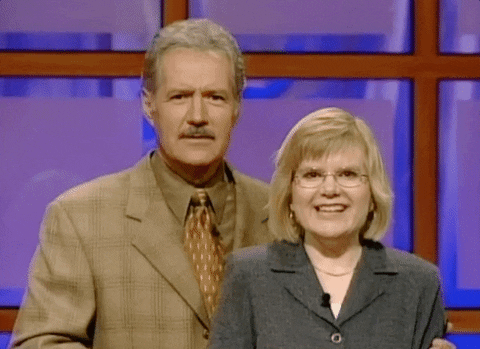 Giphy Images.
Giphy Images.
Giphy Images.
Giphy Images.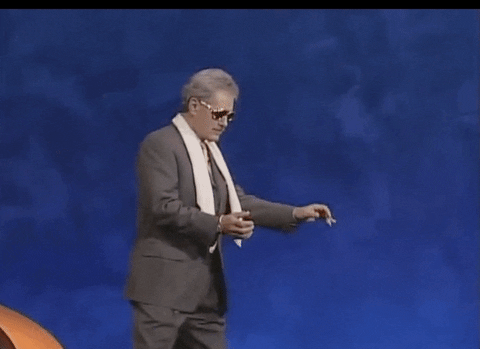 Giphy Images.