Why You Should Back This Team During The 4 o'Clock NFL Slate
Abbie Parr. Getty Images.
When it comes to the almighty angle for some of trends, I'm not one that really cares. Most people become lazy when handicapping where they reference trends from 5 years ago or since 2010 to strengthen an argument for what they bet. It means nothing for the most part. However some of the trends, I've learned to respect are NFL coaching trends. There's just certain things I don't want to bet into and some things I really want on my side. 
Currently at Barstool Sportsbook, the Patriots are 3 points favorites and the total is 45.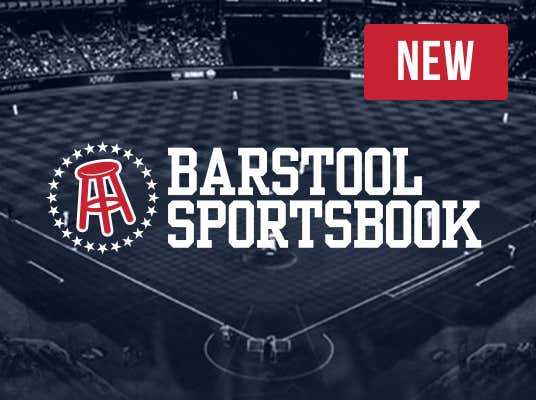 First thing you notice when looking at this game is the amount of current injuries that continue to persist for the Niners. Dee Ford, Nick Bosa, Raheem Mostert, Richard Sherman and Kwon Alexander have been out. But now add C Ben Garland, and safeties Jaquiski Tartt and Jimmie Ward to the list. They are hurting. QB Jimmy Garoppolo heads back to New England and I have to figure Bill Belichick will be ready to go when facing him. He's always been the ultimate tactician as we know. 
The 49ers have ultimately struggled offensively. They are 19th in points per game, and 21st in the league in yards per play. It was also interesting looking at some of the next gen stats that show how much Jimmy G has struggled down the field, where he hasn't hasn't completed a pass over 20 yards. The Patriots have been there normal selves defensively. They have been great when it matters most in the red zone and have been very good on 3rd down allowing opponents to convert just 34.6 percent of them which is 4th in the league. With injuries also on the offense for SF including on the offensive line and Bill generally being prepared to take things away, I think they struggle to move the ball. Keep in mind how solid the Patriots were in defending tight ends like Darren Waller and Travis Kelce. Kittle will be dealt with. 
The Patriots just need to stop turning the football over. It's really been their undoing. Obviously the game plan at home today will be to keep the ball on the ground and get Cam outside the pocket and attack a defense that's struggled with mobile quarterbacks under Robert Saleh. On the ground New England is averaging 5.1 yards per carry, which should open up the pass against a defense that will be without both starting safeties. The Pats will also get some much needed help back on the line with the return of C David Andrew and possibly G Shaq Mason which will help considerably. 
I mentioned trends earlier and a few I've always stuck by involve Bill Belichick. Off a loss in his career he is 35-14 ATS in his next game. That's over a 70 percent win percentage for bettors who have backed it. When off two losses, up it to 75 percent which he hasn't had to do much in his career. 
I'm on New England -3 here.
As always bet responsibly. Make sure if in PA, you're also betting with Barstool Sportsbook. With plenty of promos and exclusive bets, its the premier spot to wager.