4'2'' SMIDGE vs 4'3'' FLYING RYAN Comes Friday Night For The LIGHTWEIGHT TITLE OF THE WORLD
ICYMI we have an ALL-TIME fight card coming on Friday night for RnR 12, we heard your feedback on RnR 11 in Miami and put everything we had into making this a worthy PPV for you. Not only are we back in West BAH GAWD Virginia but also have RED vs BLUE matchups up and down the card, along with some legendary main events. It's the ONLY place where delegates on each side of the aisle can come together under roof, and respectfully pound each others faces in *legally* before the election. 
Plus to close out the night we have 5 A+ fights that you can pick now on PlayBarstool.com, all for a FREE chance at winning $25,000 (with $1,000 guaranteed to the highest score)
1 of those matchups will be 4'2'' SMIDGE vs 4'3'' FLYING RYAN for the LIGHTWEIGHT TITLE OF THE WORLD... It's a chance for SMIDGE to become a 3x champion but also his toughest test yet. He may have wrestled in his past but FLYING RYAN does it 6 days a week for his present. Not only a professional but a literal high flyer. We may see a turnbuckle get climbed here folks, don't forget crazier things HAVE happened in our West Virginia ring... 
And hey if Lightweight title fights aren't your speed don't worry we got a MIDDLEWEIGHT vs HEAVYWEIGHT undisputed title fight coming too. 5-0 vs 2-0. NIGHTY NIGHT vs LIGHTS OUT. Gonna be fucking biblical mate. See you Friday at 8 pm on BuyRnR.com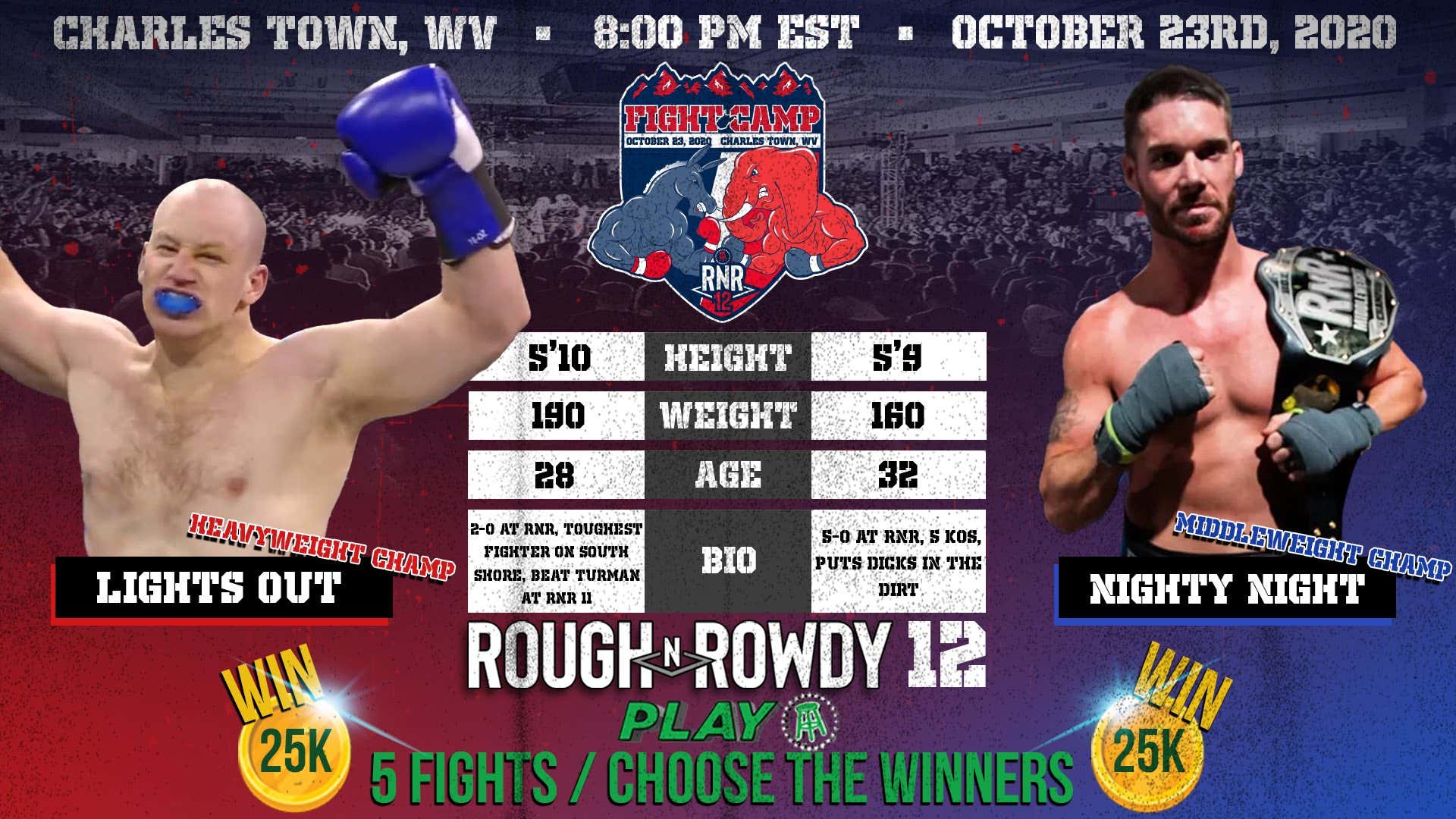 Order RED vs BLUE PPV for 20 fights, 2 main events, ring girl contest, chance to win $25,000 & more